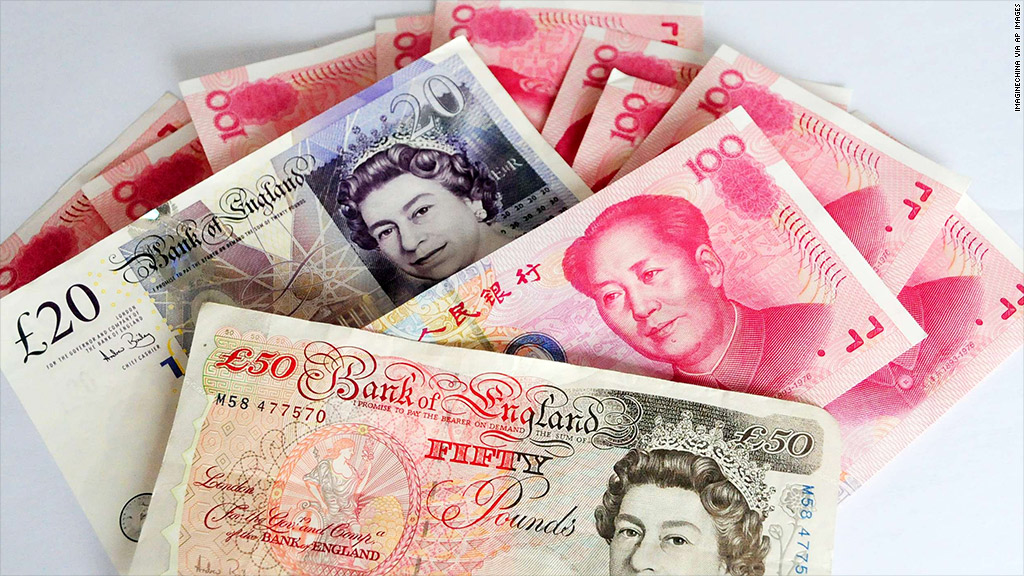 China has sealed a deal with the U.K. allowing investors around the world to trade directly in Chinese shares and bonds through London's banks and financial institutions.
The agreement is the first of its kind in the western world and will allow as much as 80 billion yuan ($13 billion) to be invested in Chinese securities via approved London institutions.
Previously, foreigners could only make these kinds of investments through Hong Kong, where a similar arrangement allows investors to buy up to 270 billion yuan ($44 billion) in securities in mainland China.
The agreement should shore up London's dominant role in the global currency market.
The city is already the most active center for yuan trading outside China and Hong Kong, and accounts for 40 per cent of total foreign exchange trade, twice as much as New York.
Related: If you sign trade deals with China, you can get a panda
Philip Shaw, a London-based economist from Investec, said the deal was a win-win for both sides.
"China wants a greater global role, not just in terms of manufacturing, but also in financials," he said. "And if it wants to expand internationally, London is one obvious place to be."
Related: Europe and China agree to a currency deal
China has been pushing to internationalize its currency, and the yuan -- or renminbi -- is being used in a growing number of transactions on international markets.
For years Beijing has kept tight control of the yuan, pegging the currency to the U.S. dollar as a way of promoting manufacturing in its export-driven economy, though it has slowly been loosening its hold. This week, Chinese authorities allowed the yuan to hit a record high versus the U.S. dollar.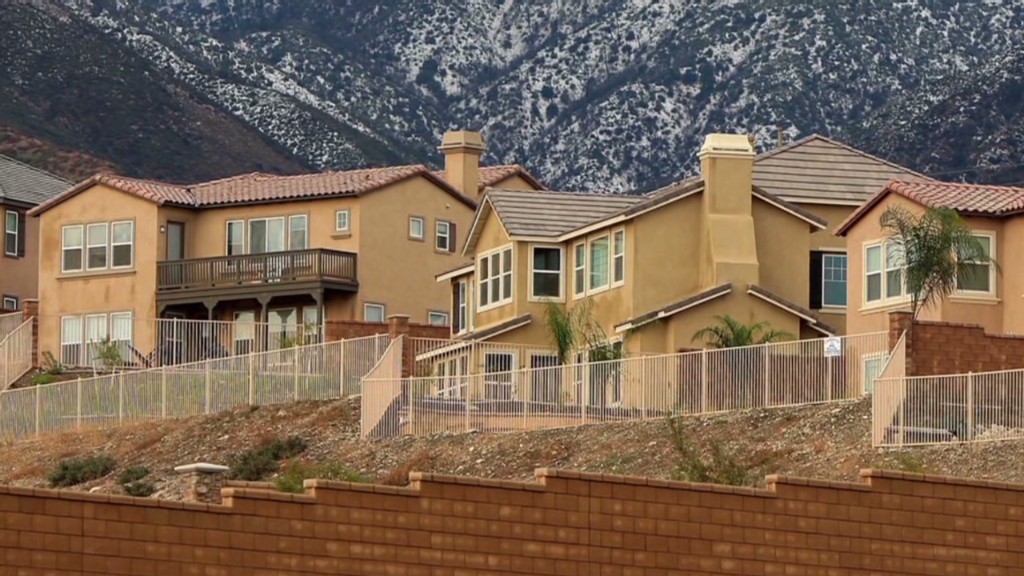 The China-U.K. deal will also allow Chinese banks to open branches in London, rather than fully-fledged subsidiaries, making it easier for them to build their presence.
"There might be concerns that the Chinese banks, which are mainly state-owned, are not as well regulated," said Michael Moore, a finance professor at the Warwick School of Business. "But they will be trading in renminbi and given the importance of the market, this is a compromise worth taking."