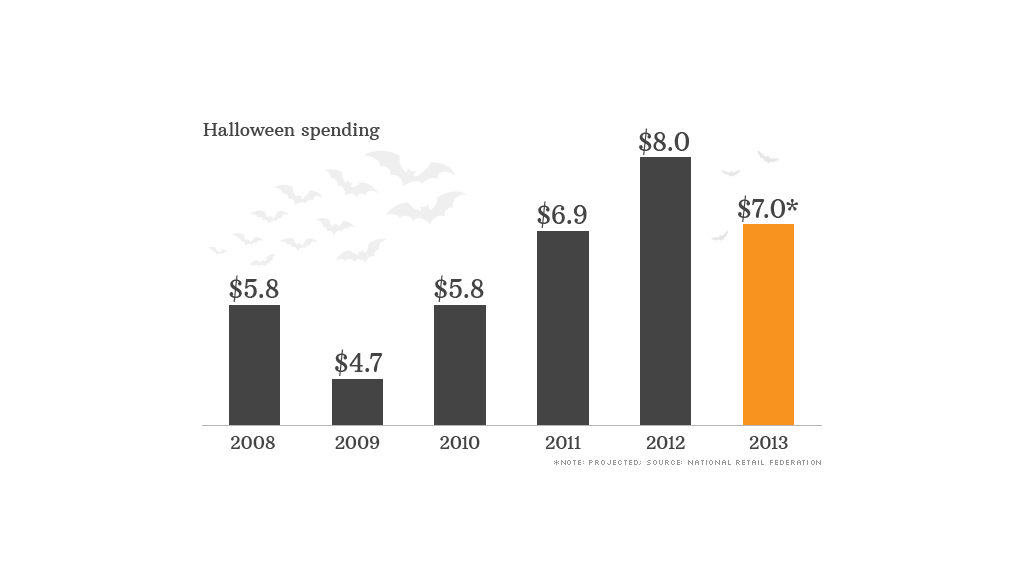 Consumers are spooked this Halloween -- and it's not just the ghosts, goblins, and ghouls.
Fewer people plan to celebrate the holiday this year, and those who are plan to spend less, according to one survey. Another predicted spending would increase over last year, but at a much slower pace.
The National Retail Federation estimated nearly $7 billion would be spent this year on costumes, candy and artificial cobwebs, about $1 billion less than last year. That translates to an average of about $4.79 less per Halloween reveler. It based those numbers on a survey of almost 5,300 adults.
Separately, IBISWorld projected Halloween spending would grow 3%, down from nearly 18% last season. It estimated the largest spending growth would be for decorations.
Related: Dawn of the Zombie Economy
The holiday comes as people are generally uncertain or pessimistic about the economy. Consumer confidence dropped this month amid fiscal brinksmanship in Washington. Two-thirds think the U.S. economy is on the decline, according to Gallup survey data.
But despite this year's sluggish outlook, Halloween spending has been on a tear.
Spending has grown 55% since 2005. The only year-over-year drop was in the fall of 2009, when spending dropped about $1 billion from Halloween 2008, after the housing market collapse dealt the country a major blow.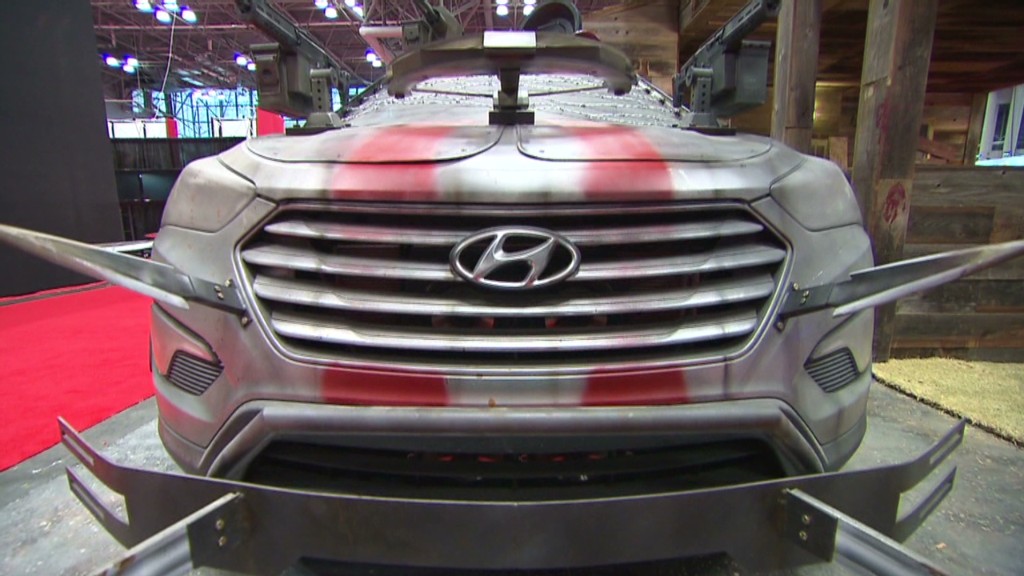 It's not just kids getting in on the fun. According to the NRF, the $1.22 billion forecasted business in adult costumes outpaces the $1.04 billion spent on child costumes. And 13% of survey respondents plan to dress up their pets -- spending a combined $330 million to get Spot and Fluffy in on the act.
Related: Hot toys for the 2013 holidays
It's not all bad news for retailers. The NRF predicted November and December retail sales to grow nearly 4%. Customers will spend just over $600 billion this year, they forecasted.