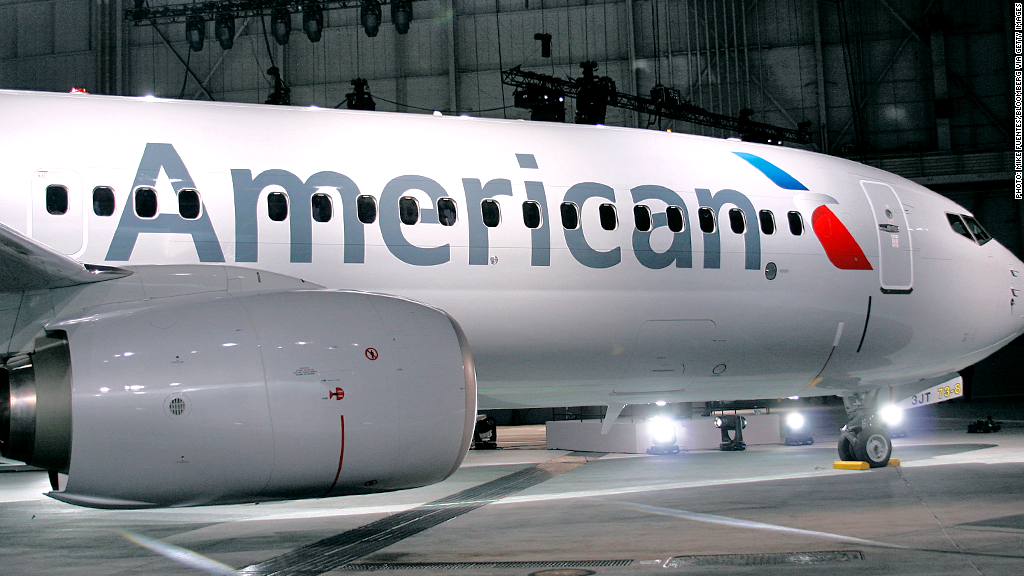 American Airlines reported the most profitable quarter in the company's history Thursday.
But that might not be good news for the bankrupt carrier's efforts to merge with US Airways.
The U.S. Justice Department brought an antitrust case in August to block the merger. The Justice Department says fliers would be hurt by reduced competition if the two carriers merge to form what could be the world's largest airline. And it has argued that American's financial turnaround in the nearly two years since it filed for bankruptcy means the merger is no longer necessary.
"A revitalized American is fully capable of emerging from bankruptcy proceedings on its own with a competitive cost structure, profitable existing business, and plans for growth," the Justice Department said in earlier statements. Neither Justice nor US Airways had any immediate comment on American's results.
Asked if the record profits pose a problem for the airline's legal case spokesman Matt Miller would only say "We're confident in our legal position and ability to prevail in the case."
The airline reported a profit of $530 million, which is nearly a five-fold increase from a year ago. The company will set aside $59 million for profit sharing payments it expects to make to employees due to the strong results.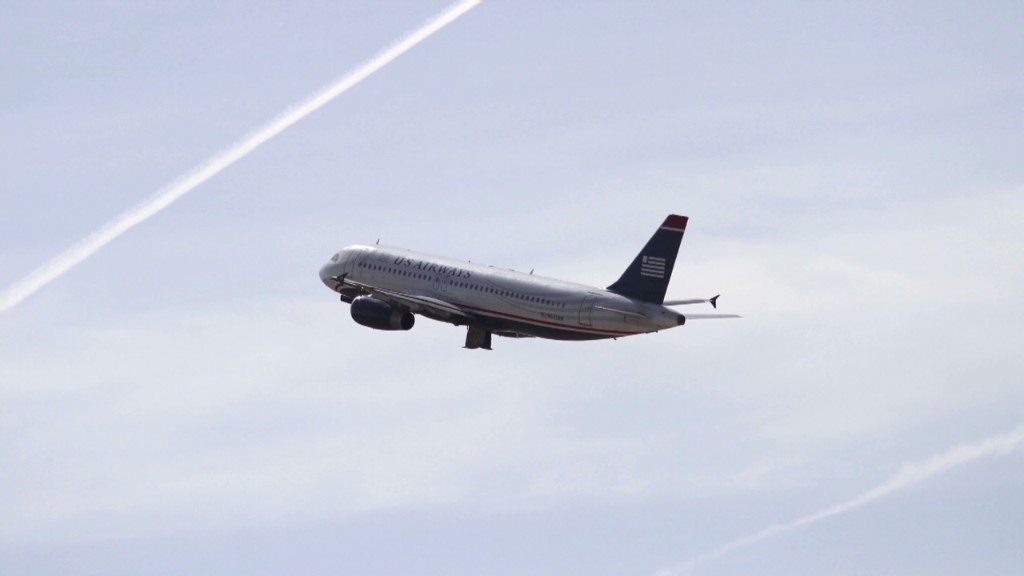 Unlike some past airline deals, American and US Air have not claimed that the merger is necessary to allow American to emerge from bankruptcy. Instead they have argued the combination will provide customers with better travel options because of the larger network.
Related: American plans to pack more people onto its planes
A major factor in the improved results was a 13% reduction in the cost of wages and benefits due to new labor contracts and a 7% reduction in staff it achieved as part of the bankruptcy process.
Results were also helped by strong passenger traffic.
Shares of AMR (AAMRQ) and US Airways (LCC) both rose Thursday on the earnings report.