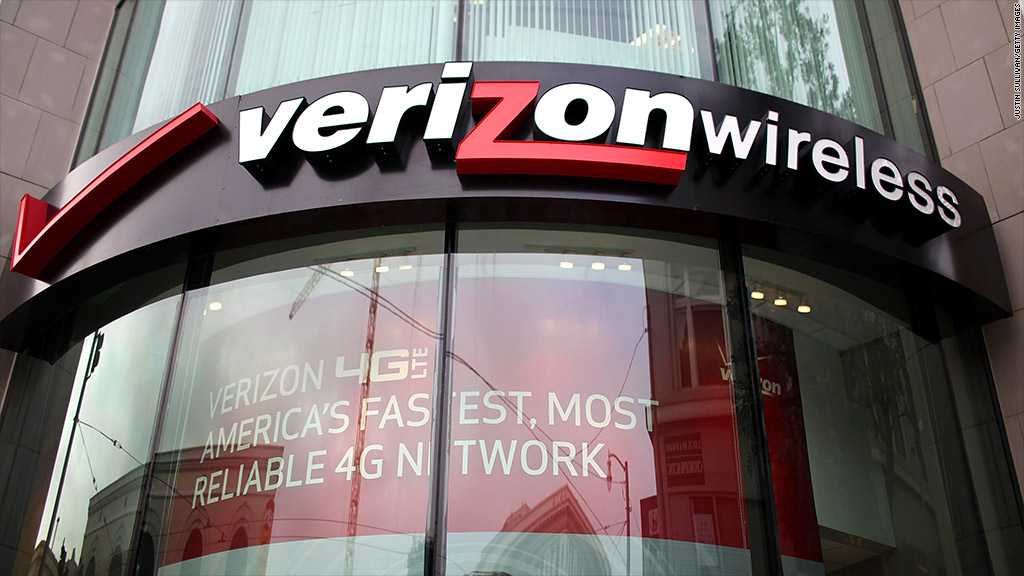 Verizon said Thursday it wasn't able to meet customer demand for new iPhones because of supply constraints.
Chief Financial Officer Fran Shammo told analysts on a conference call that Apple couldn't provide Verizon (VZ) with enough iPhone 5S smartphones in the first weeks following its release, resulting in a backlog of orders.
That might not bode well for Apple's fourth-quarter financial report, which is due out on Oct. 28. While the company reported a record 9 million iPhone 5S and 5C model sales during the first weekend, this was, after all, the first time Apple (AAPL) released its latest iPhone in the west and China simultaneously.
With the iPhone backlog, Verizon's 3.9 million iPhone activations in the third quarter were unchanged from the second quarter. The good news for Apple and Verizon: iPhone activations were up 26% from the same quarter a year ago. And whatever new iPhones Verizon customers couldn't buy in September simply got pushed over to the current quarter, Shammo said.
IPhone activations made up 51% of the 7.6 million smartphones Verizon customers activated between July and September.
Related story: Verizon bets big on U.S. wireless market
By the numbers: Overall, Verizon posted a strong third quarter. Shares traded 2% higher Thursday after the company beat analysts' expectations. Quarterly profit rose by 30%, while sales increased 4.4%.
At this pace, the telecommunications giant is on track to make 2013 nearly twice as profitable as 2012.
The good news about the lower-than-expected iPhone activations was that Verizon's closely watched wireless service profit margin improved to 51.1% -- well above analysts' forecasts. Verizon's wireless service margin typically sinks when Apple unveils a new iPhone, as the wireless company pays Apple hefty upfront costs to purchase the devices.
Verizon said it added 1.1 million customers, most of whom were on wireless accounts. The consumer shift to the latest mobile devices is ongoing, with smartphones making up 33% of phone purchases.
Shammo said the company continues to be affected by the government sequester's automatic spending cuts. Verizon's government contract business suffered a 3% decline compared to last year's third quarter, and the company expects that to keep being a drag. However, the drop in federal revenue was partially offset by an increase in some of the services Verizon provides to the U.S. government, such as storing highly-guarded information in its data centers.
This is the first financial report Verizon issued since the launch of its record-breaking $49 billion corporate bond sale. The funds will be used to help Verizon buy out Vodafone's 45% stake in Verizon Wireless for $130 billion. Shammo said the company expects to close the deal during the first three months of 2014.