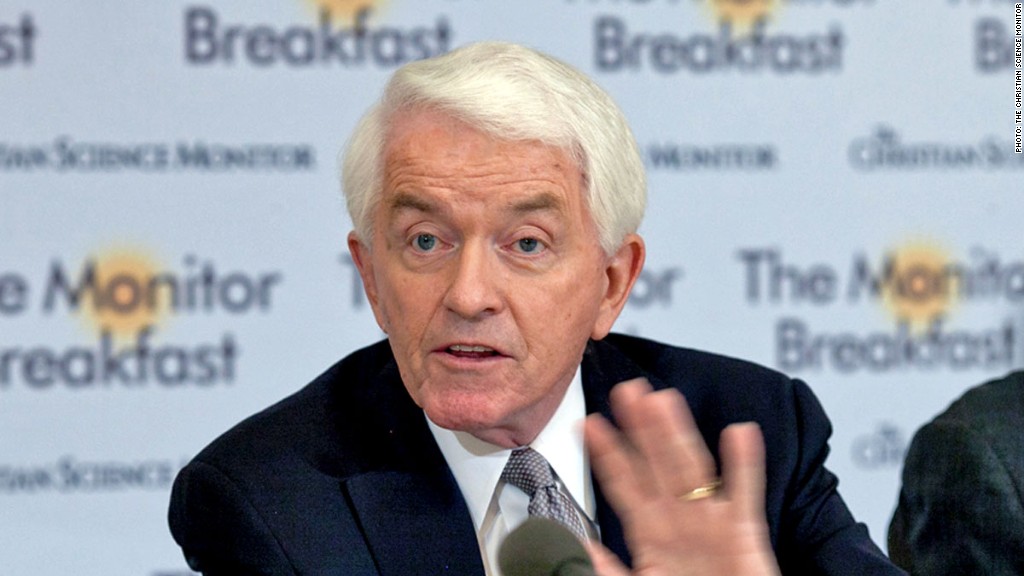 The U.S. should raise federal gas taxes to help fix roads and bridges, according to an influential business group in Washington.
"Twenty years. It's been 20 years since we had an increase in the federal fuel tax. What kind of car were you driving 20 years ago?" asked Thomas Donohue, president of the Chamber of Commerce, at a breakfast Monday morning sponsored by The Christian Science Monitor.
Donohue said Congress should consider increasing the federal gas tax to pay for major infrastructure needs.
Related: Eight states raise gas tax
A higher gasoline tax would be extremely unpopular in a country where almost 90% people drive to work. It's also not a favorite of either the Obama Administration or the Tea Party Republicans.
But it's one of the few economic policy ideas that big business groups and big labor unions agree on.
The last hike of 18.4 cents a gallon took place on Oct. 1, 1993. Currently, the tax raises about $30 billion a year for the country's coffers, according to the Institute on Taxation and Economic Policy.
The idea of raising the gas tax could be picking up steam.
Last week, former Transportation Secretary Ray LaHood, a Republican, said Congress should raise the federal gas tax by 10 cents a gallon. LaHood's made the remarks at a conference in Arlington, Va., as reported by Washington, DC radio station WAMU 88.5 A.M.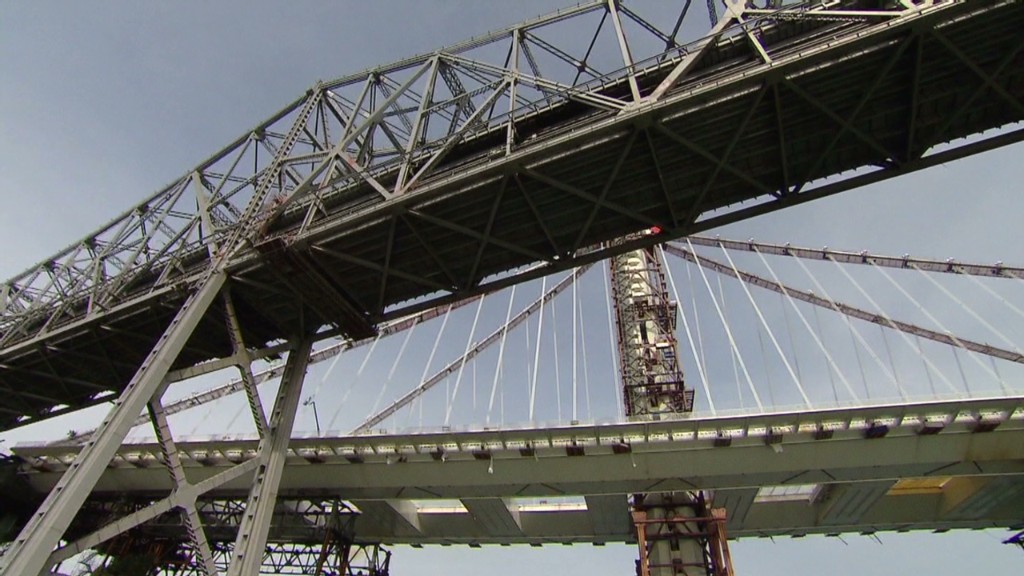 LaHood suggested that even to make a "scratch" in the nation's infrastructure needs, the U.S. would need to raise close to $500 or $600 billion dollars.
The chamber has been calling for a hike to the federal gas tax since 2009. But Congress has yet to make any real progress on the idea.
In April, a Gallup poll found two-thirds of Americans opposed a hike in state gas taxes of up to 20 cents, even if it went to pay for infrastructure.