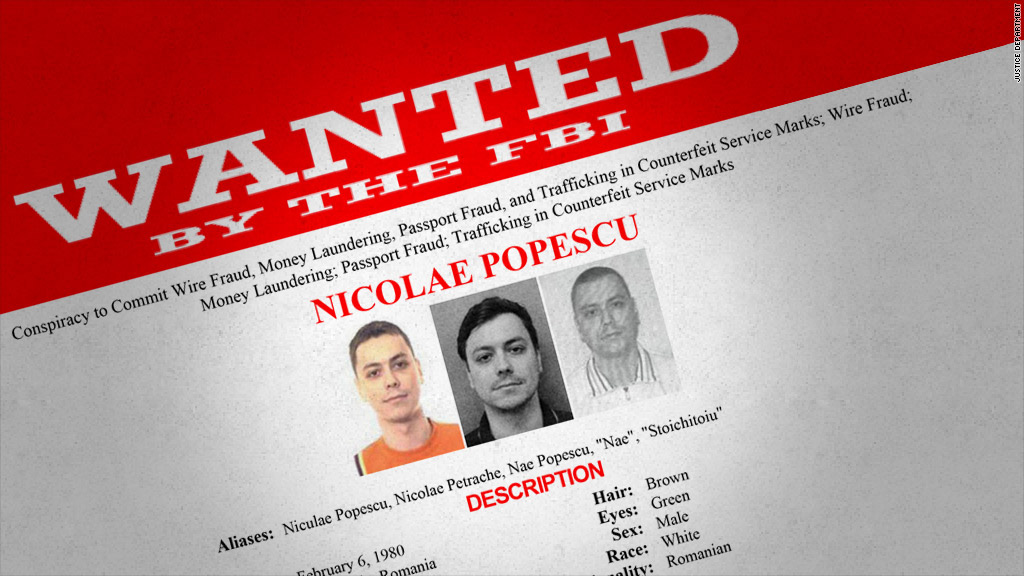 A group of Eastern European men have been charged with running a multimillion-dollar scam through sites including eBay and Cars.com, prosecutors announced Thursday.
Charges were unsealed against Romanian national Nicolae Popescu, currently a fugitive, along with five of his compatriots and one Albanian who also remain at large. U.S. law enforcement officials have issued alerts for the men through Interpol, the international police agency.
Popescu, 33, is accused of leading a crime ring that placed fake listings on e-commerce websites including eBay (EBAY), Cars.com, AutoTrader.com, and CycleTrader.com.
The listings allegedly advertised high-value items including cars, motorcycles and boats. Prosecutors say the gang secured bank transfers from victims using fake invoices purporting to be from PayPal and other online payment services.
The men also allegedly sold nonexistent vehicles through websites they created for phony dealerships.
Prosecutors estimate that the group earned more than $3 million from the alleged scheme between 2011 and 2012. Popescu predicted that "criminals will not be extradited from Romania to U.S.A. . . . [I]t will never happen," according to a 2011 recording cited in the charging documents.
Related: 8 charged in $45 million cybertheft bank heist
"Using forged documents and phony websites, for years Popescu and his criminal syndicate reached across the ocean to pick the pockets of hard working Americans looking to purchase cars," Loretta Lynch, U.S. Attorney for the Eastern District of New York, said in a statement. "They thought their distance would insulate them from law enforcement scrutiny."
A spokeswoman for Lynch's office said the suspects do not yet have U.S. defense attorneys.
Six co-defendants in the case were arrested last December in a coordinated international effort. Three were extradited from Romania to the U.S. earlier this year; one was extradited from the U.K.; one's extradition has been ordered in the Czech Republic; and one is engaged in extradition proceedings in Canada.
Amanda Miller, a spokeswoman for eBay, said in a statement that the site has "partnered with law enforcement to alert consumers about the type of scams described in the indictment -- which involve exploiting well-known, trusted brand names like eBay to attract consumers and then lure them onto fake websites and into fraudulent transactions."
"Auto shoppers can be confident in their purchase by ensuring they start and complete their transactions on eBay Motors," Miller said.
AutoTrader said it "cooperates with investigators when these kinds of issues arise" and utilizes "best-in-class fraud mitigation tools." Dominion Enterprises, which owns motorcycle site CycleTrader.com, said its site has multiple fraud filters, along with a team of staff members dedicated to rooting out false advertisements.
CycleTrader blocks IP addresses from Eastern Europe, a Dominion spokeswoman said, "because Internet fraud often originates there."
Cars.com did not respond to requests for comment.
Eastern Europe has long been a center for sophisticated cybercrime. Earlier this year, an Eastern European gang reportedly hacked a number of tech companies -- including Apple (AAPL), Facebook (FB) and Twitter -- in an apparent effort to steal corporate secrets.