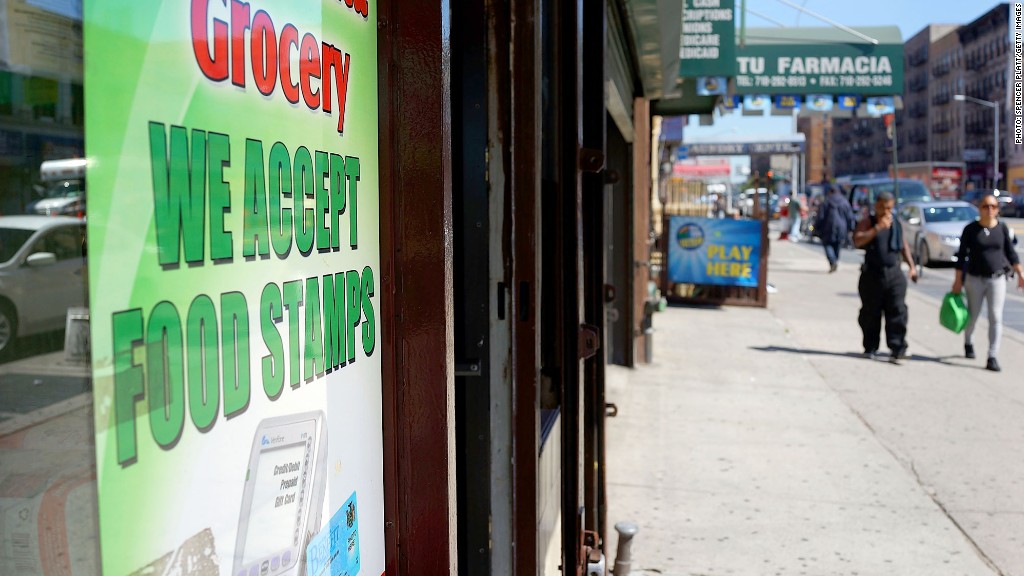 Food stamp benefits will be cut, starting next Friday.
The cuts, totaling $5 billion, will mean less money for groceries for millions of people who rely on food stamps. It's a tough time to have less food on the table, just a few weeks before the start of the holiday season.
Congress has the power to halt the cutback. However, experts say it's highly unlikely at a time when Republicans are calling for even more drastic cuts to food stamps.
Food stamp benefits were bumped up in the midst of the recession. The temporary provision expires Nov. 1.
Related: McDonald's helps workers get food stamps
As families have struggled during the recession and also the slow economic recovery, enrollment has soared in the Supplemental Nutrition Assistance Program.
Some 47.6 million people, or nearly 15% of the population, get food stamps, according to September federal data. That compares to 26.3 million, or 8.7% of the population, in 2007.
The average benefit per person is $133.19 a month.
Families nationwide have already received emails and letters warning that their benefits will be reduced. For a family of four getting the maximum benefit of $668 a month in food stamps, the cuts would trim $36 a month, according to the U.S. Department of Agriculture Food and Nutrition Service.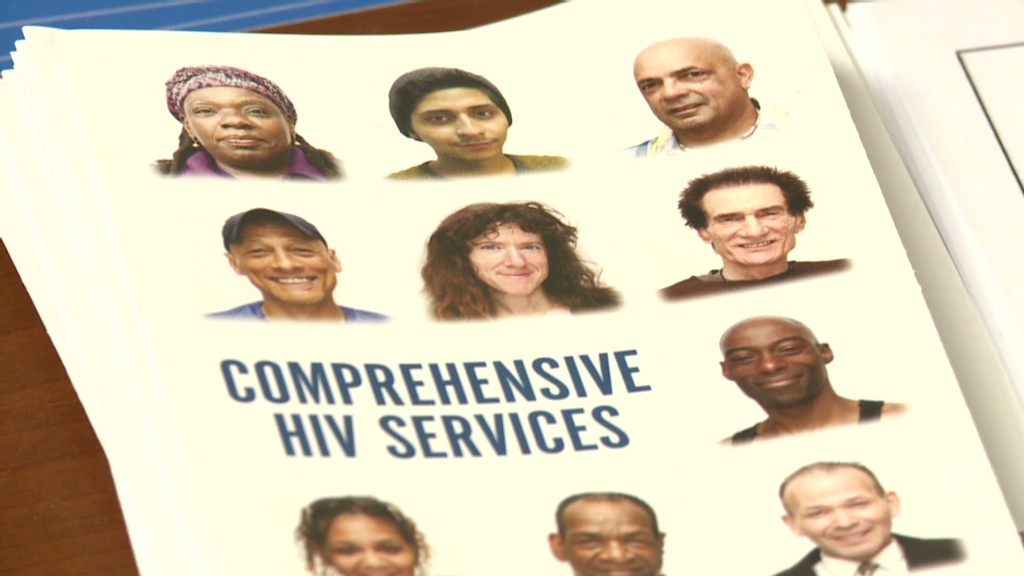 Even though the economy remains on shaky ground, lawmakers are unlikely to extend the extra benefits. In fact, the discussion among Republicans is to what degree food stamps should be whittled down.
In September, the Republican-controlled House passed a bill that tightens eligibility for food stamps. It trims $40 billion from funding food stamps over the next decade.
"It's hard to imagine anything that could stop this happening in a week," said Elizabeth Lower-Basch, policy coordinator at CLASP, an advocacy group for the poor. "There are studies that this really did help people buy slightly higher quality food."
Related: Poor hit hardest by Washington budget cuts
But conservatives say it was never intended to be anything more than temporary. They say extending the extra money is out of the question, mostly because they believe the food stamps program is already bloated and in need of changes.
"I don't think calling it (the Nov. 1 drop in benefits) a cut is the right way to frame it," said Rachel Sheffield, a policy analyst at the conservative Heritage Foundation. "This was a temporary increase in spending."