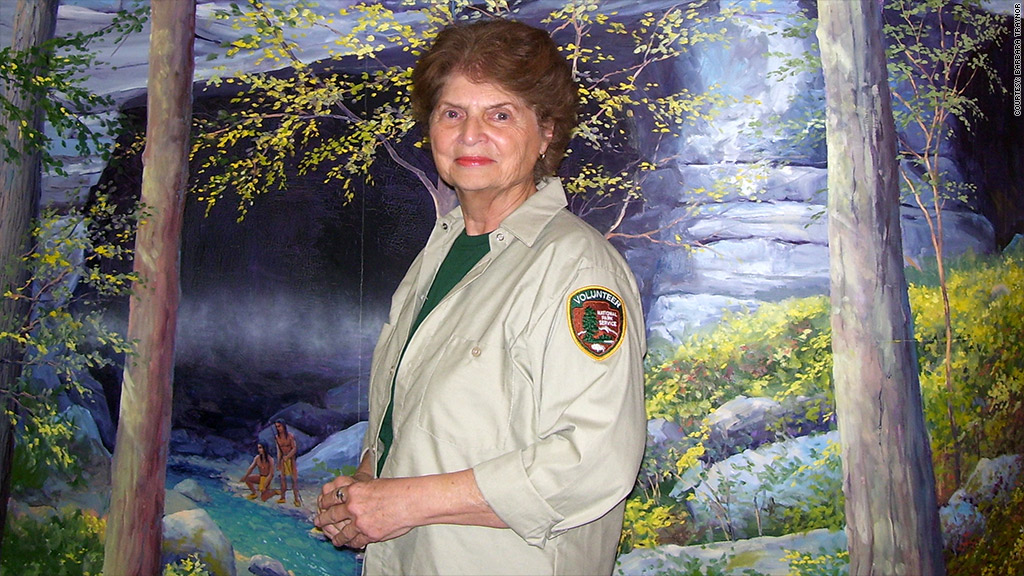 For one eclectic group of seniors, retirement is anything but boring -- or expensive.
These 60-, 70- and even 80-year olds are traveling the country for months at a time, regardless of whether they have flush retirement savings or modest incomes. Their secret: volunteering for nonprofits and state and national parks, often in exchange for free room and board.
Not only do the volunteering stints help them save money, but many say it gives them a sense of purpose and adventure in their retirement years.
"It is very important to me to make my time count," said Betty Dotson, 83, who once drove her pop-up camper from Houstonia, Mo. to Sitka, Alaska, where she spent nine months volunteering as a cafeteria cashier and greeter at Sheldon Jackson College.
Related: Meet the country's roving retirees
One volunteer group, NOMADS (or Nomads on a Mission Active in Divine Service) boasts more than 1,000 members across the country. These volunteers roll up in their own RVs, ready to do anything from helping homeowners rebuild after natural disasters to spending time at a children's home to building fences. All they ask for in return is a place to park their RVs and for someone to supply the materials needed for the project.
"You always get a good feeling when you help someone else," said NOMADS member Dan Brown, 65, who with his wife Virgie has taken part in around 20 projects in the past five years. "And we've seen a lot of country that we hadn't been to before."
Roughly 15% of NOMADS members live year-round in their RVs. The Browns spend about three months on the road. The rest of the year, they spend at their home in Rogers, Ark.
With no mortgage or other debt, the Browns' largest expenses include health care, cell phone bills and donations to their church, as well as fuel for their travels.
Calculator: Will you have enough to retire?
Since Barbara Traynor retired from her administrative assistant job in 2005 she has gone on a wide range of six-month-long volunteering stints in Florida, Arkansas, Alabama, Alaska and New Mexico. The 73-year-old has been an assistant at an Alaskan college, provided information to tourists at the visitor center for a cave site in Alabama, and worked with families in Arkansas at Heifer Ranch, an educational center for the nonprofit Heifer International.
A single mother of three, Traynor had little in the way of retirement savings. The volunteer stints have allowed her to afford the cross-country travel she long dreamed of: Not only does she receive free room and board while volunteering, she is also able to stay with friends she's met over the years en route. And when she is not on the road, she lives with her son's family in upstate New York.
Related: 10 Best Places to Retire
This lifestyle enables her to live solely on her Social Security income of around $1,400 a month. While she is not able to save much, she is happy not to sink into debt.
Traynor has become so dedicated to the volunteer retirement lifestyle that she wrote a how-to book called "Second Career Volunteer" encouraging other retirees to take this "pennywise" approach to retirement.
"A lot of us are living longer and are healthier and we have these mystery years ahead of us," Traynor said. "And a lot of people, thank goodness, don't want to sit on the front porch and rock."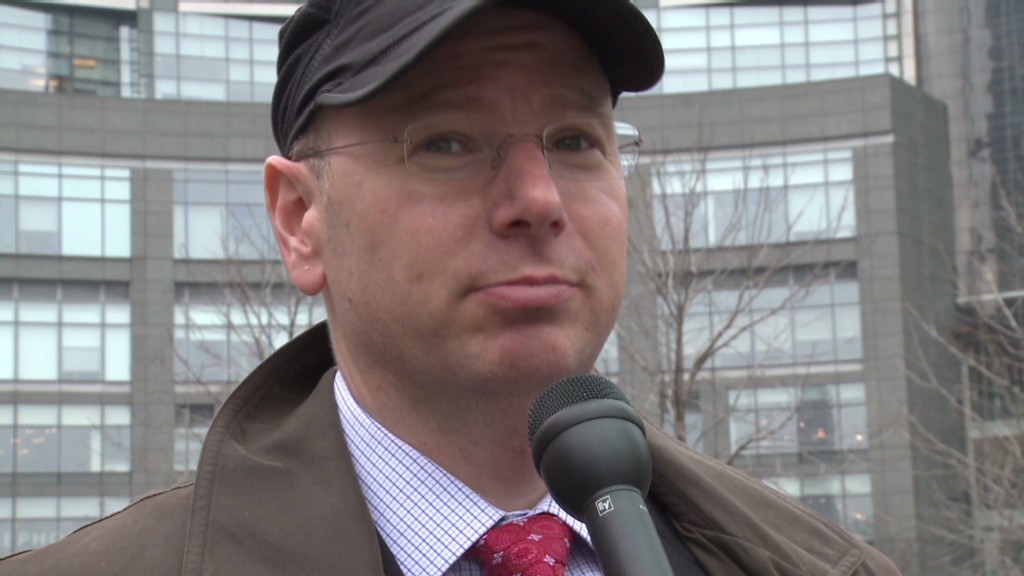 Does this sound like your kind of retirement lifestyle? Here's how to make it happen:
Many state and national parks offer a variety of volunteer opportunities, and some come with free room and board or a free RV hookup at camp sites. To learn more, visit volunteer.gov or contact the volunteer coordinator at your favorite park.
Nonprofits, such as Heifer International, also offer volunteer opportunities. Not all are widely advertised so don't be afraid to reach out to nonprofits you admire to ask if there are ways you can help. Traynor offers more tips on her website.
Have an RV? For more information about how to join the NOMADS, visit their website.