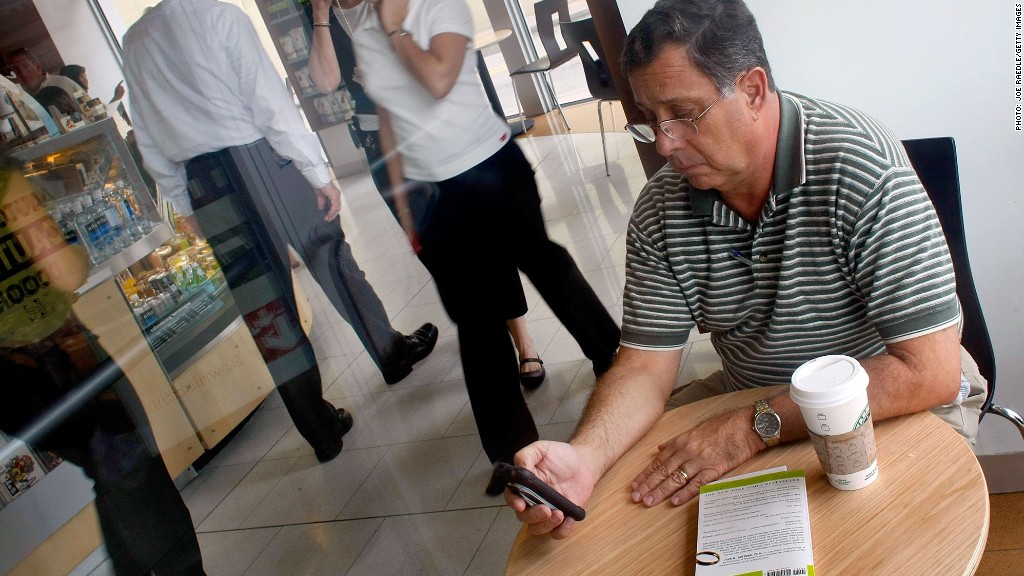 Starbucks is now offering gift cards that can be sent via Twitter.
Starbucks (SBUX) said Monday that customers can "tweet-a-coffee" to their friends, so long as they have accounts on both Twitter and Starbucks.
The coffee chain said customers can Tweet a $5 gift card that the recipient can redeem by either printing it out or showing it to a Stabucks barista on a mobile device.
Starbucks said it hopes customers will develop the habit of "spontaneously" eGifting each other.
"We love the possibilities that the Twitter community can unlock," said Starbucks chief digital officer Adam Brotman, in a statement.
It's not the first time Twitter has ventured into e-commerce. Earlier this year, Twitter partnered with American Express (AXP) to allow Amex members to buy products by tweeting out a corresponding hashtag, creating a sort of virtual shopping cart.
Related: Jack Dorsey on the future of e-commerce
The Starbucks venture is probably more similar to Square Cash, the app created by Twitter co-founder Jack Dorsey that allows you to email money to a friend or family member just by including the amount in the subject line.
Either way, it's the most high profile venture thus far for Twitter. "To the best of our knowledge we are the only major retailer to do it," said a Starbucks spokesperson.
Twitter was unavailable for immediate comment.
The company, valued at $11 billion, is gearing up to go public next month