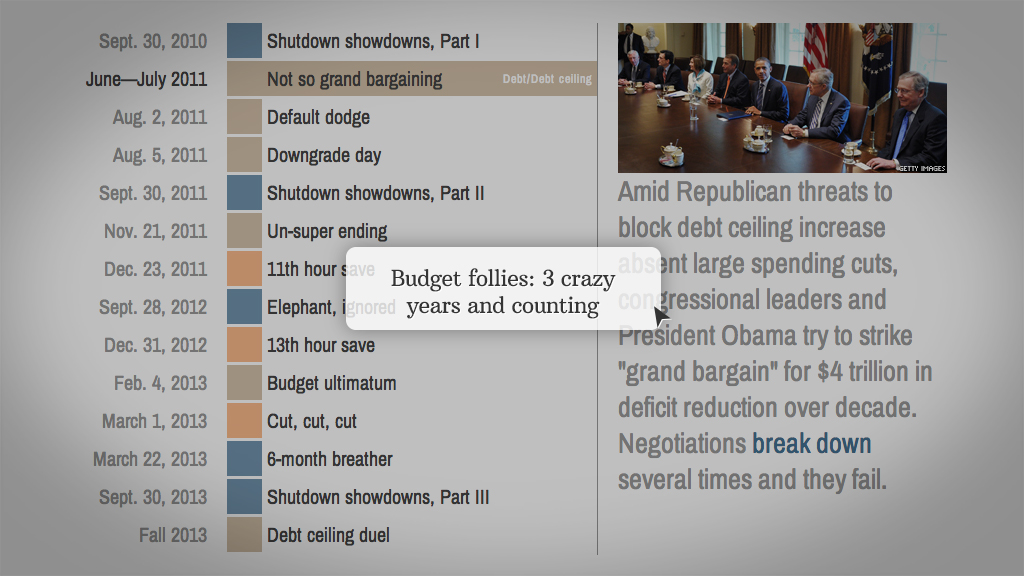 The 29 lawmakers chosen to negotiate a way out of another budget stalemate and government shutdown will meet officially -- and publicly -- for the first time on Wednesday.
Known as the bipartisan budget-conference committee, the group of senators and House members has a deadline of December 13. Their mission: reach a mutually agreeable deal to ensure the federal government is funded through the rest of fiscal year 2014.
Sounds simple, but it won't be. The discussion could get stuck in a ditch over how to replace the across-the-board spending cuts known as the sequester.
The sequester will reduce deficits by more than $1 trillion over a decade. It was designed to be so distasteful to both parties that it would force lawmakers to come up with a smarter package of fiscal restraint.
But they failed to do so, which is why last March, the first set of cuts went into effect.
If the budget-conference committee fails again at the most basic task of Congress, the spending reductions of 2013 will be locked in. Plus, another $20 billion in cuts must be made for the rest of fiscal year 2014, which began October 1.
From 2015 through 2021, discretionary spending will grow slowly from the lower levels of 2014.
Related: Congress votes to do its job
Many budget experts are predicting the budget-conference committee may produce nothing at all, given the persistent divide between the parties over the sequester.
Take defense spending. At first glance it appears that Senate Democrats and House Republicans might actually agree. Both of their proposed 2014 budgets call for discretionary defense spending levels of $552 billion in 2014. That's $54 billion above the sequester-dictated level of $498 billion.
But they disagree on how to make up for that difference.
House Republicans have proposed making even more cuts to domestic programs, which Senate Democrats oppose.
The Democrats don't explicitly make up for the difference, but propose nearly $2 trillion in deficit reduction over a decade through a mix of longer-term spending cuts and tax increases, the latter of which House Republicans oppose.
That doesn't mean agreement is entirely out of the question. But if they do find it, it's only likely to yield "a small-bore deal," as William G. Hoagland puts it.
Hoagland, a senior vice president of the Bipartisan Policy Center who was a top staffer for years on the Senate budget committee, thinks elements of a mini-deal could include increases in both defense and non-defense spending to their pre-sequester levels. Lawmakers might agree to pay for that in several ways, including a reduction in farm subsidies and some form of means-testing for Medicare so high-income people pay more.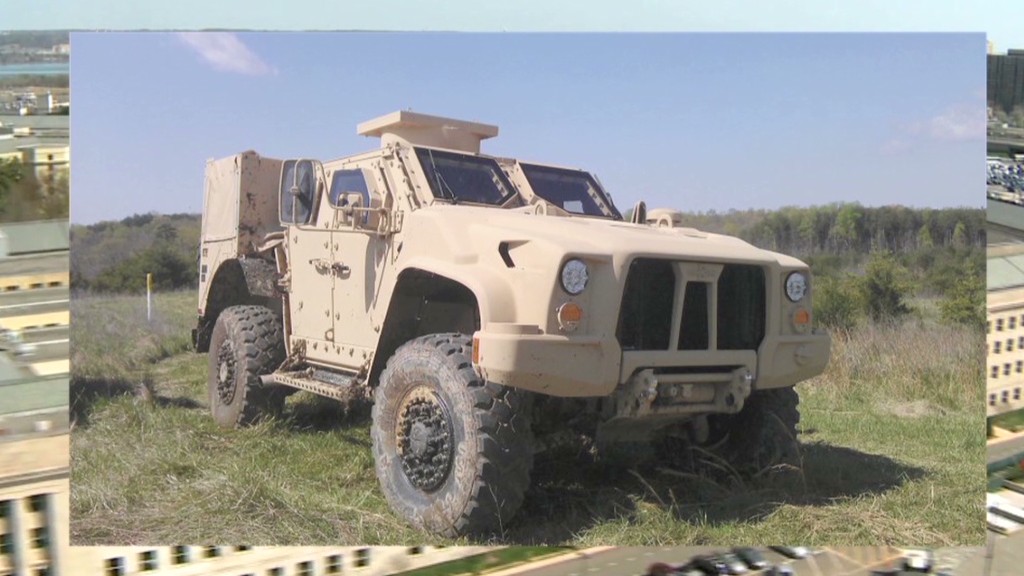 He also thinks both parties might agree to claim war savings from the military drawdown in Iraq and Afghanistan.
If both parties can also agree to some revenue to help reduce deficits, they might turn to boosting user fees, said Marc Goldwein, senior policy director at the Committee for a Responsible Federal Budget. An example are fees paid by mortgage giants Fannie Mae and Freddie Mac, or customs or spectrum user fees.
In any case, don't expect many details to be discussed on Wednesday morning. All 29 members will be given the opportunity to make an opening statement. Those can last up to five minutes apiece. Before you know it, it'll be time for lunch.