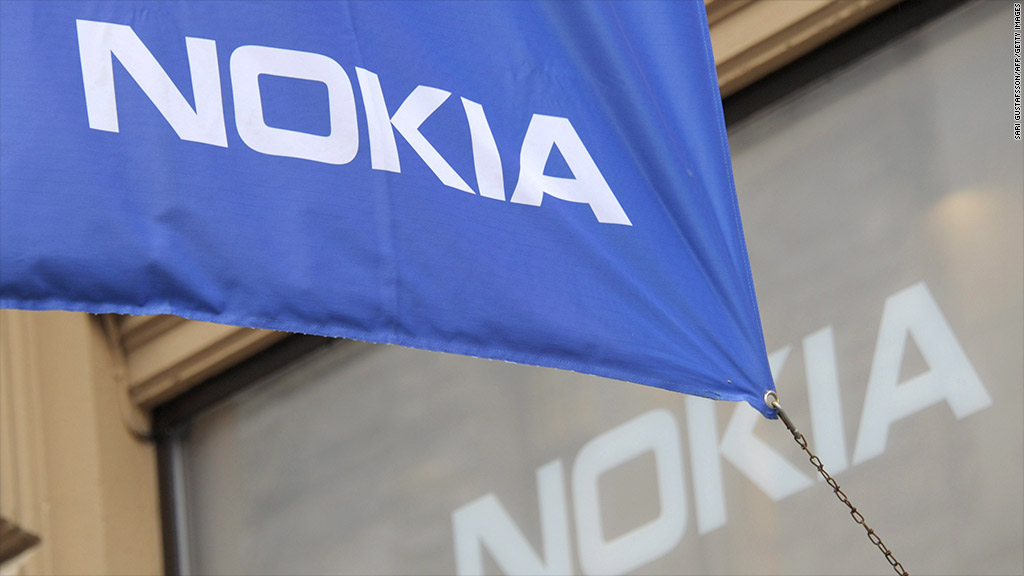 Nokia stock jumped by over 8% Tuesday morning after management issued an upbeat forecast for the telecom and technology firm.
Finland-based Nokia (NOK) is in the midst of a major transformation as it sells off its mobile devices business to Microsoft (MSFT) and focuses on its telecom equipment unit.
"Subject to the completion of the Microsoft transaction, Nokia will have a significantly improved earnings profile, strong financial position and a solid foundation from which to invest," said Nokia's CFO Timo Ihamuotila, as the company released third quarter results.
For the quarter, Nokia's revenue was lower than analysts had expected, but profit was slightly better than consensus forecasts.
Related: What does a $6,000 smartphone look like?
In early July, Nokia announced it was paying 1.7 billion euros ($2.2 billion) to take over 100% of its telecom business unit, which had previously been a 50-50 joint venture with Siemens. (SI) The transaction closed in the third quarter.
Then in September, Nokia announced it was selling its beleaguered mobile business to Microsoft for 5.4 billion euro ($7.2 billion). The deal allows the company to exit a competitive market, pitted against stronger players such as Apple (AAPL) and Samsung (SSNLF).
Related: Dan Loeb bets on 'new' Nokia
Investors are growing increasingly confident in Nokia's future. Hedge fund manager Dan Loeb announced last week that his fund, Third Point, had purchased a stake in Nokia shortly after the company announced the Microsoft sale.
Loeb's investment is largely based on Nokia's cash windfall. When the deal with Microsoft closes, Nokia will have about 8 billion euros in net cash, according to Third Point. Loeb expects Nokia to eventually announce a share buyback or a special dividend.
"We expect a meaningful portion of the excess will be distributed to shareholders in coming quarters," stated Loeb.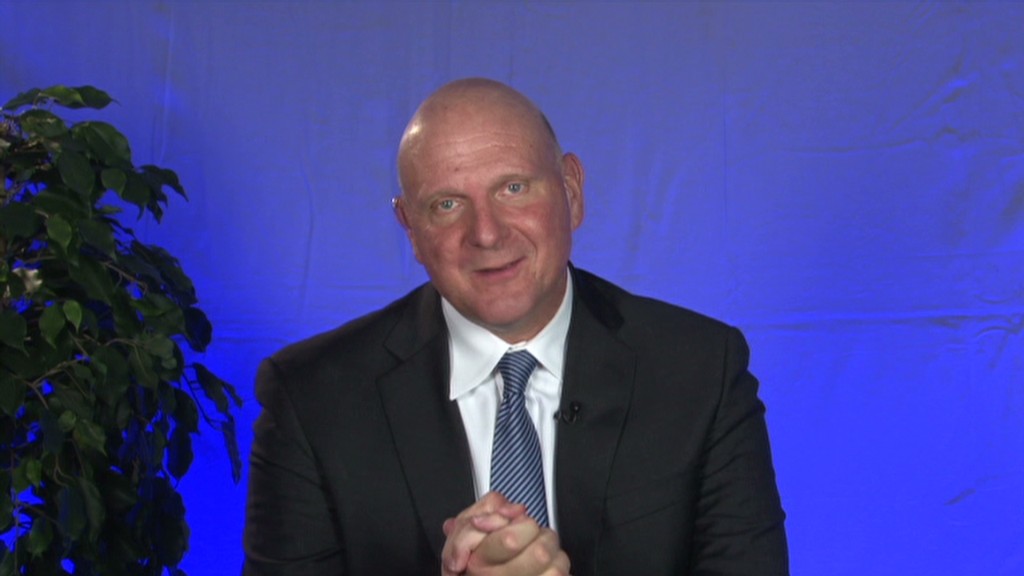 Meanwhile, Nokia also outlined Tuesday that phone sales in North America grew to 1.4 million in the third quarter, a promising development for the unit, which is set to be transferred to Microsoft in early 2014.
It was "the most [Nokia has sold] in over two years and almost triple what it shipped in the previous quarter," said technology analyst Daniel Gleeson from IHS.