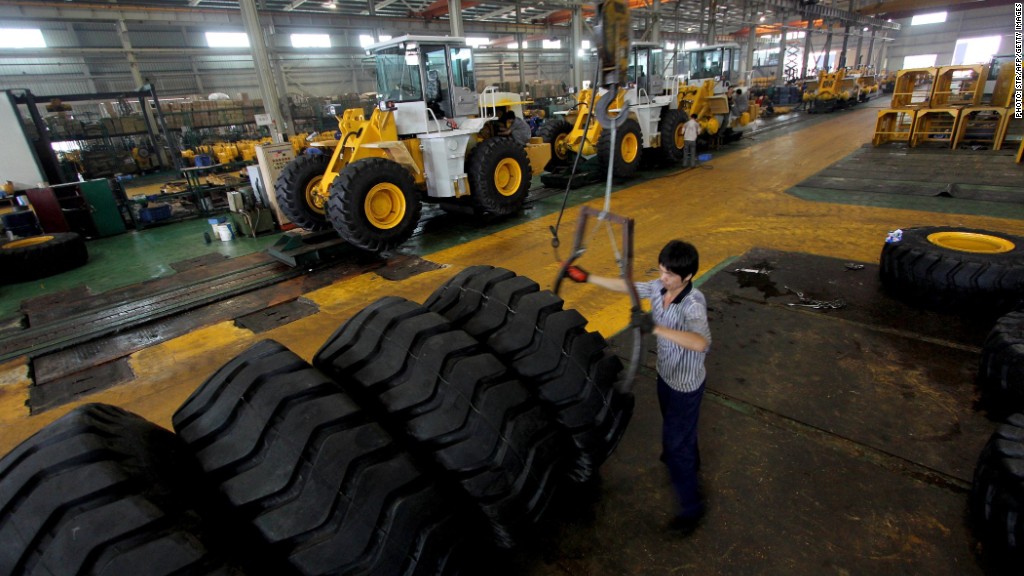 China's factory activity picked up speed in October, the latest sign of sustained positive momentum in the world's second-largest economy.
China's official purchasing managers' index topped analyst expectations, increasing to 51.4 in October from 51.1 in September, according to the National Bureau of Statistics. Any number over 50 indicates an acceleration in the sector.
A separate PMI measure released Friday by global bank HSBC came in at 50.9, a seven-month high driven by strong output growth.
The official government gauge is heavily weighted toward large enterprises, while the HSBC survey taps a smaller sample size and places greater emphasis on smaller firms.
HSBC economist Hongbin Qu said that the manufacturing expansion was also driving improvements in the labor market.
"This ... should support private consumption growth in the coming months," he said. "China is on track for a gradual growth recovery."
Related story: 3 mysteries looming over China's economy
China showed slower growth in the first half of this year, initially sparking worries that it may not meet its 7.5% growth target for the year. Those fears have begun to ease, with the HSBC report adding to a round of positive economic data.
Related story: China's Craigslist soars in IPO
However, some economists are cautioning that the economic recovery may lose momentum after November, when the Chinese government holds a party meeting.
Nomura economist Zhiwei Zhang said Friday that despite the positive factory data, the recovery is "unsustainable." Nomura forecasts GDP growth will slow to 7.5% for the final quarter of 2013 and 6.9% for 2014.