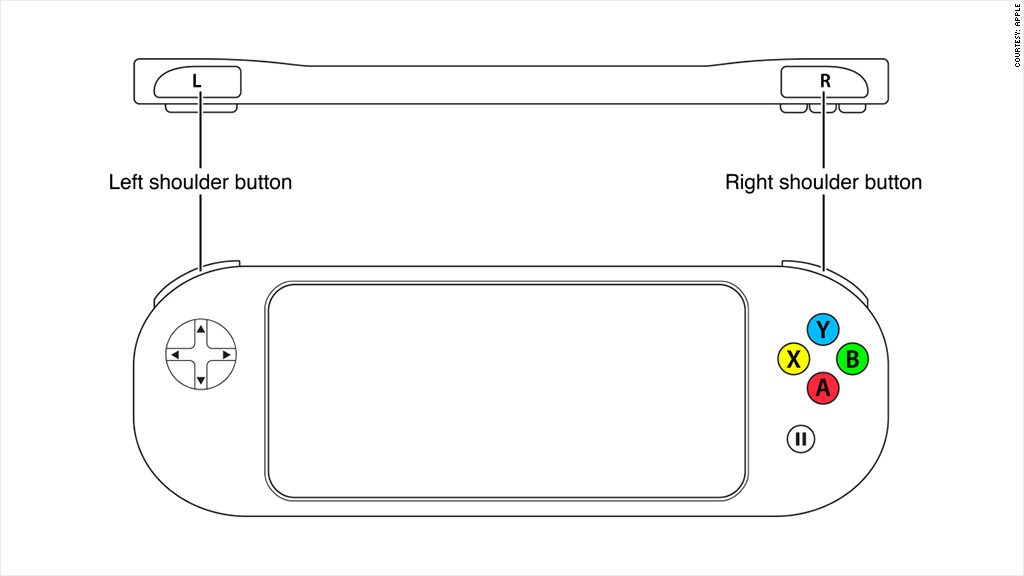 In June, Apple quietly slipped in the fact that iOS 7 would begin supporting third-party gaming controllers. Since then, we've heard next to nothing from Apple.
But Apple's gaming strategy will soon emerge, and chances are it will involve more than just a few pieces of hardware. How far Apple (AAPL) goes with this is uncertain, but it not only has the potential to expand the scope of gaming on the iPhone and iPad, but also the Apple TV and its line of computers.
What little the world knows about Apple's concrete plans comes mostly from Apple and its hardware partners. Apple released schematics for what third-party iOS controllers should look like (which also revealed that OS X might get in on the fun). Companies such as Logitech (LOGI), ClamCase and Moga followed suit, and they have been teasing their upcoming products since September. And updates to a handful of existing iOS games have included bits about supporting "Made for iPhone" controllers in their release logs.
One of Apple's proposed controller designs is essentially a case for an iPhone, which wraps around the screen like a sheath, adding an array of buttons that will enable a retro, Super Nintendo-like experience.
Related story: Grand Theft Auto V sales hit $800 million in 24 hours
But the more interesting -- and more telling -- piece of hardware is Apple's standalone controller. The reference design for that is nothing radically different than what you'd find next to Microsoft' (MSFT)Xbox or a Son P (SNE)layStation.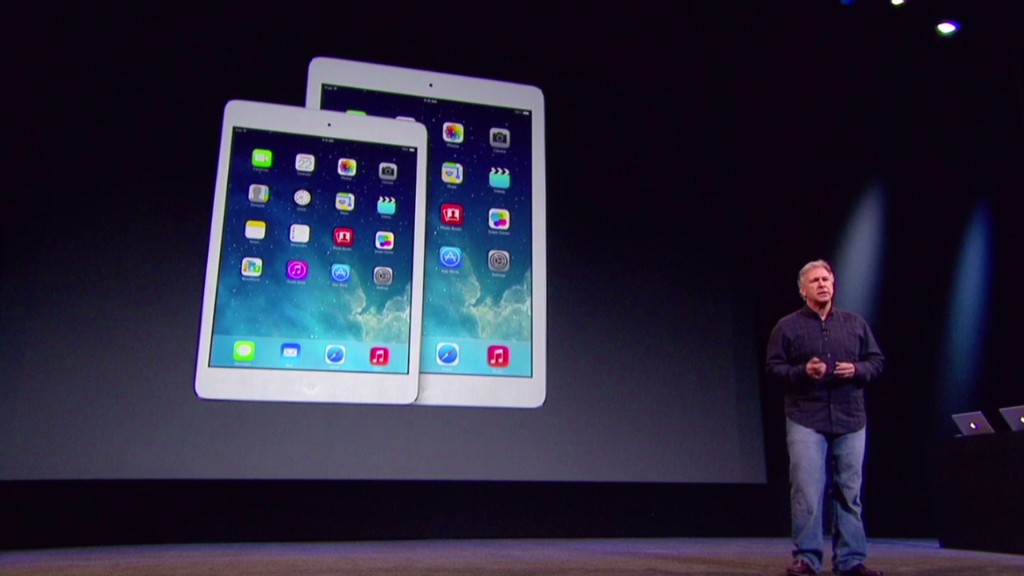 But as important and interesting and lucrative as iOS gaming has been so far, the vast majority of the games are tailored for the iPhone, and you don't need 8 buttons and dual analog sticks to play iPhone games. But on the iPad, Mac or Apple TV, the standalone controller could make more sense.
Apple is ready to ramp up its status as a gaming platform. Here are some ways it could expand on their momentum.
The living room: It would be easy enough to assume that a standalone controller is mostly just for the iPad. But that's thinking too small.
Perhaps not so coincidentally, the Apple TV has yet to be updated after 18 months. With Microsoft, Sony, NVIDIA (NVDA), Ouya and Steam gunning to capture the attention of gamers in the living room, there isn't any better a time for Apple to get in the mix.
Apple has sold around 14 million iOS-powered Apple TVs since 2010. That isn't staggering, but it is still very much a significant figure with which it can entice the best developers to think bigger.
Related story: Madden is a $4 billion video game franchise
The Computer: Apple could provide some competition to Steam's PC gaming dominance by making it easier for developers to offer more consistent, focused experiences on computers. And it wouldn't be terribly difficult for Apple to make games supporting the MFI controller available on OS X.
Cross-device interaction: If the same types of games that are playable on the iPhone are playable on the iPad, Apple TV and Mac, the potential for all of these devices gaming with and against one another is exciting. Game Center might become a real backbone for Apple gaming in the vein of Microsoft's Xbox Live.
Not only would such that greatly increase the number of possible people to connect with while gaming, but it could open up totally new modes of multiplayer gaming. An Apple gamer's role could be dictated by things such as location and the specific type of device they're using.
And for solo gamers, the ability to constantly hop between devices and pick up where they left off is and easy, obvious idea Apple could implement immediately.
These are the sorts of ideas that NVIDIA and Ouya have envisioned for themselves over the past year, but they ultimately lacked the ubiquity to accomplish those goals.
Apple landed into its position as a gaming player almost by accident, but it now realizes the door is wide open. It won't become a gaming monolith overnight, but taking a big risk on gaming could reap big rewards in the long run.