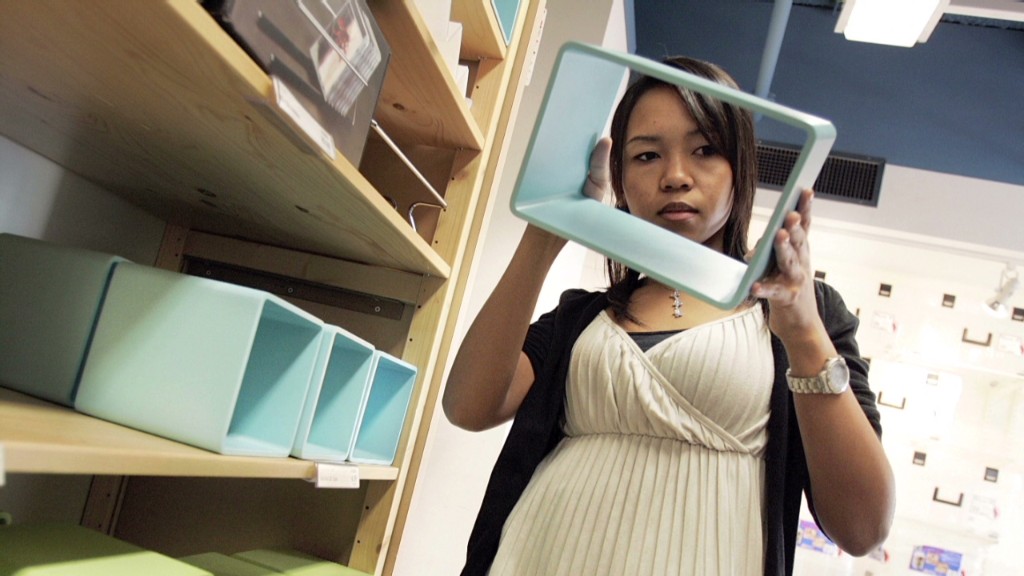 The Container Store could barely contain the demand for its initial public offering.
Shares of the retailer known for its clever home organization supplies doubled in their market debut Friday.
Demand appeared to be high before it started trading on the New York Stock Exchange.
The Container Store (TCS) priced its offering Thursday at $18 a share, the top end of its range.
The Container Store raised $225 million though the stock sale and plans to use those proceeds to pay dividends to its owners, including the private equity firm Leonard Green.
Growth is among the company's top priorities. According to CEO Kip Tindell, The Container Store, which currently has just 63 stores in the United States, can handily get to 300 stores. But the company hasn't specified a time frame for its expansion.
"It's great to be immature if you're a retail chain," Tindell told CNN. "There's a lot of runway left."
Related: The Container Store is one of Fortune's Best Companies to Work For
One concern for investors is that The Container Store hasn't turned a profit in the past three years. Its losses have slowed though. After reporting losses of $45 million and $30 million in the fiscal years 2011 and 2012, The Container Store lost just $130,000 in fiscal 2013, which ended in March.
The hot IPO market: The Container Store is the latest company to take advantage of this year's bull market.
IPOs in particular have been on fire. According to Renaissance Capital, companies that have gone public this year are up 50%.
Related: Twitter is worth more than $11 billion
Two other consumer companies have been among the hottest IPOs of 2013. Shares of sandwich shop Potbelly (PBPB) and organic food retailer Sprouts Farmers Market (SFM) more than doubled on their first day of trading.
On Thursday, China e-commerce site 58.com (WUBA). which is often referred to as China's Craigslist, soared more than 40% in its first day of trading.
But the most eagerly anticipated IPO of the year will come next week. Social media site Twitter is set to debut on the NYSE. Investors are anxiously waiting to see whether it can keep the IPO momentum going.
CNN's Zain Asher contributed to this report.