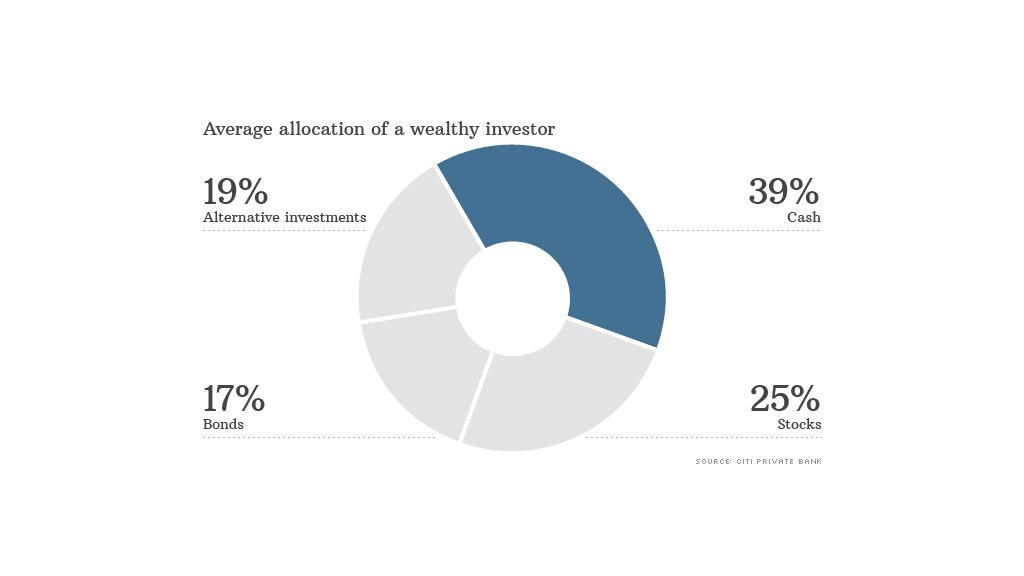 Some of the richest people around the world think the stock market will continue to go up. So why are they sitting on a big pile of cash?
According to a recent Citi Private Bank survey of more than 50 representatives from large family offices, which manage assets on behalf of high net-worth families, nearly two-thirds of wealthy investors think it's more likely that the stock market will go up at least 10% over the coming year than lose value.
But these investors have, on average, almost 40% of their portfolio allocated toward cash. Stocks only averaged 25% of their portfolios. The rest are in bonds and alternative investments such as commodities and real estate.
What gives?
Steven Wieting, global chief investment strategist, with Citi Private Bank, said that even the world's richest people are still suffering from "the scars of the 2008-2009 downturn." As a result, these people are "under-invested bulls."
Related: The most unequal place in America
While the group of investors surveyed expect an annual 8% long-term return on their investments, their current allocation would only get them about 4% a year, according to Wieting.
The more cautious asset allocation from wealthy investors comes at a time when many other individual investors are plowing into stocks.
In fact, investors are on track to put the most money into stock mutual funds and exchange traded funds since the technology bubble burst in 2000, according to data from investment research firm TrimTabs.
Related: Squeezed middle class looks to dollar stores
Individual investors have also been a major factor behind the rise in shares of Tesla (TSLA) during the latter half of this year. A recent Bank of America Merrill Lynch reports showed that while institutional investors began shrinking their stake in Tesla in July, retail investors continued to buy the stock.
Wieting, like many of his clients, thinks the stock market will continue to head higher. But he expects the pace of future market gains to be slower than the past five years. After all, valuations for stocks are now far from the depressed levels they were at in the aftermath of the financial crisis.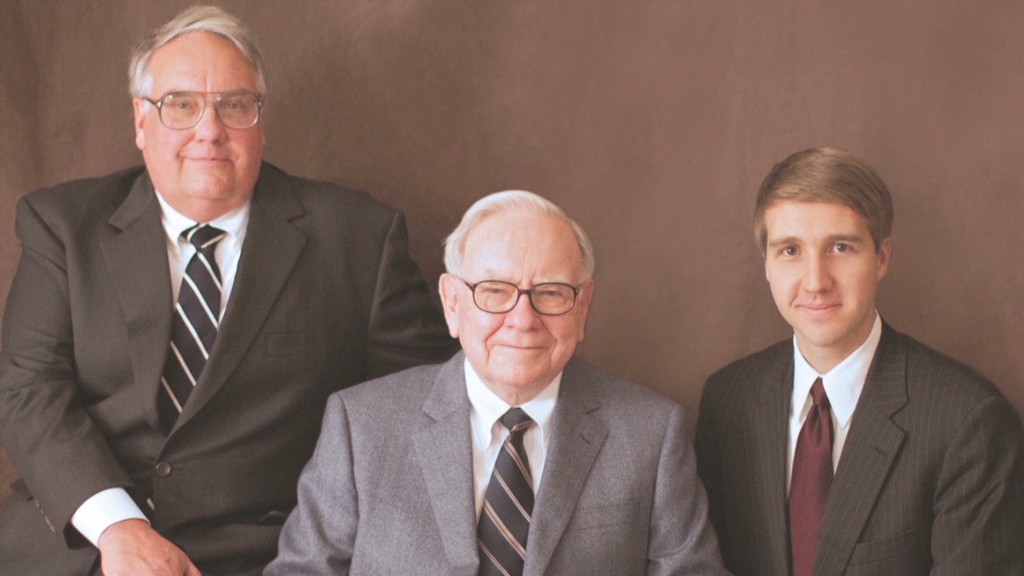 Still, Wieting notes that the market has some catching up to do. While earnings per share are nearly 30% above the levels they were at in 2007, stock prices are only 10% above their 2007 peaks.
And even through profit growth may slow, earnings are still going in the right direction. Wieting said profits should go higher -- along with stocks -- since "the U.S. economic expansion isn't over."