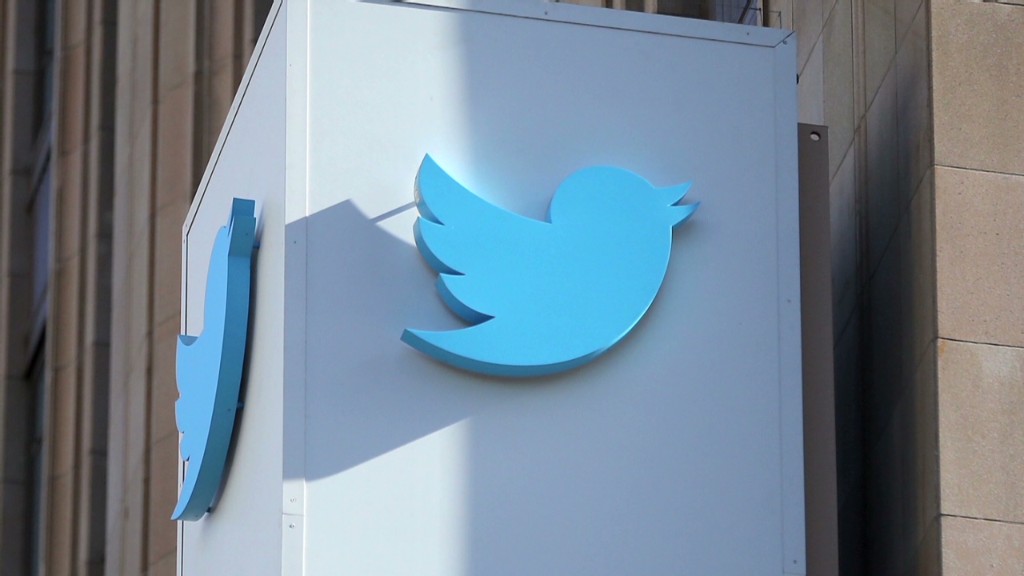 Twitter priced its initial public offering at $26 a share late Wednesday, a move that clears the way for the stock to start trading Thursday.
Twitter ended up pricing its IPO above the range of $23-$25 a share that the company set earlier this week -- which was already an increase from the initial $17-$20 range. The announcement came via -- what else? -- a company tweet.
The $26 IPO price values Twitter (TWTR) at $14.2 billion. The company intends to raise $1.8 billion by selling 70 million shares in the public offering.
But if you're a regular ol' investor looking to buy a piece of Twitter, don't get too excited about that IPO price.
The $26 rate is what the Twitter IPO's underwriters -- including lead banker Goldman Sachs (GS) -- will use when selling shares to their clients. Those customers are mostly large institutional investors, such as mutual funds and hedge funds. Shares will be released Wednesday night to those buyers, and the underwriters have the option to buy another 10.5 million shares from Twitter.
Regular investors will get their first shot at Twitter on Thursday morning, when the company will begin trading on the New York Stock Exchange under the ticker "TWTR." Twitter executives will ring the opening bell to mark the start of the trading day on the NYSE.
Although it's not clear just how high the stock will go on its first day, it's possible that shares will surge well above the offering price. So individual investors should be careful when looking to buy Twitter.
While the stock market opens at 9:30 a.m. ET, Twitter's shares likely won't start trading right away. It typically takes time -- sometimes an hour or more -- for newly listed shares to begin actively trading on the day of their public debut. But the hope is that Twitter's debut will be smoother than Facebook's was on the Nasdaq last year.
Related story: Main Street may avoid Twitter IPO. So?
How Twitter makes money: Like many of the newly public Internet companies, namely Facebook (FB), Twitter's business model revolves around ads. Twitter runs ads for corporate accounts, specific tweets and topics, and the sponsored content is tucked right into users' feeds.
Search for AT&T (T) on Twitter, and a "promoted tweet" from Verizon may pop up. A "who to follow" box suggests a promoted corporate account like Macy's (M) in the top slot. Advertisers can also place "trends" -- like the name of an album going on sale -- in the list of topics that are popular worldwide or in a specific city.
But Twitter isn't yet profitable. The company pulled in $317 million in sales in 2012, but ended up reporting a loss of $79.4 million.
For the first nine months of 2013, Twitter's revenue came in at $422 million. But losses also increased, to $134 million.
Who's getting rich off Twitter: Twitter insiders aren't selling shares in the IPO, but the stakes they're holding onto are extremely valuable.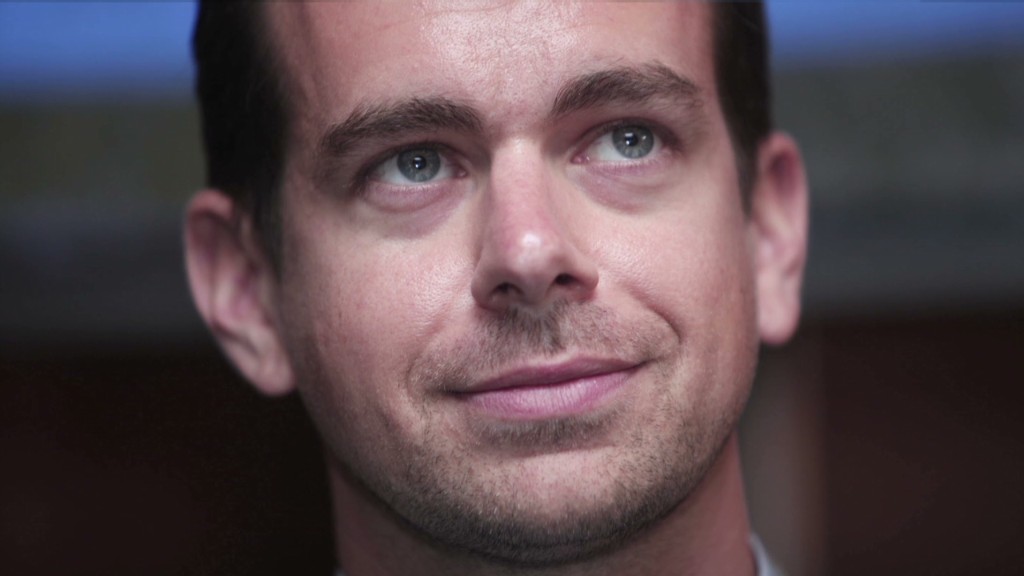 Twitter co-founder Evan Williams is the company's largest individual shareholder with a 12% stake, which is worth nearly $1.5 billion.
Peter Fenton, a Twitter board director and an early investor in the company, owns a stake worth $820 million. Williams' fellow co-founder Jack Dorsey holds shares worth about $610 million, and company CEO Dick Costolo has a nearly $200 million stake.
Related: Meet the Twitter #billionaires and #millionaires
Williams and Dorsey's third partner, Biz Stone, isn't on the list of largest shareholders.
Six institutional investors own 5% or more of Twitter. The biggest winner is private equity firm Rizvi Traverse, which holds a nearly 18% stake worth $2.2 billion.