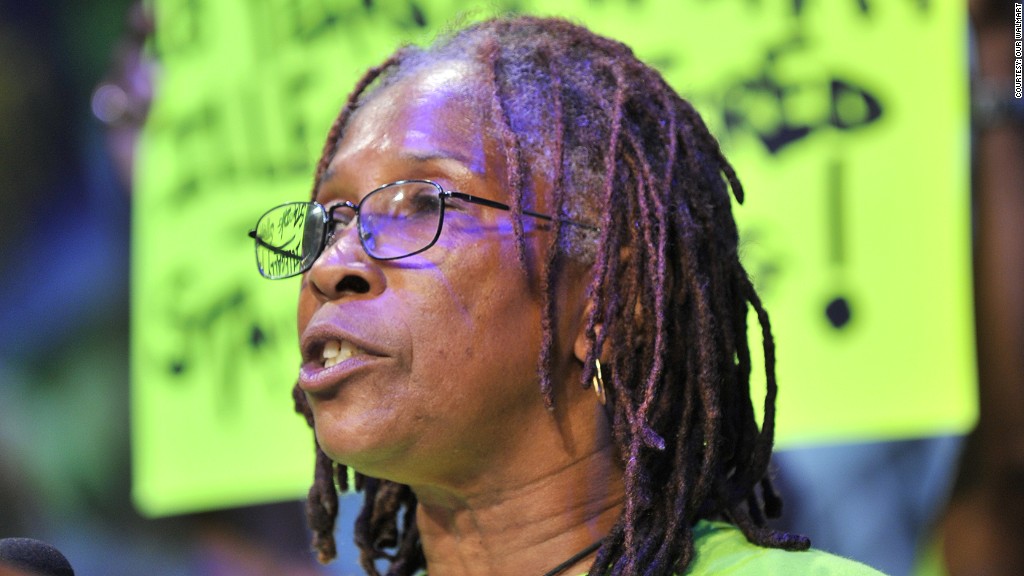 Wal-Mart workers have been striking for nearly a year, asking Wal-Mart for higher wages, better benefits and the right to speak out without retaliation.
But on Thursday, one Wal-Mart (WMT) worker in Chicago is looking to someone else to help make a change: President Obama.
Charmaine Givens-Thomas, a 60 year-old Wal-Mart worker, started an online petition asking the President to meet with the Wal-Mart employees who have been protesting.
"We would like for you to hear first-hand why [workers] are appealing for respect and calling on Wal-Mart to pay them more to feed and support their families," she wrote on the petition.
Givens-Thomas has worked at Wal-Mart in Chicago for eight years as a cashier, door-greeter and now in electronics. She makes $11 per hour, working between 32 and 35 hours per week. It's a struggle to pay her bills, which is why she has joined in on many of the protests.
Related: Worker wages: Wendy's vs. Wal-Mart vs. Costco
As someone who marched with Martin Luther King Jr., she said she feels locked out of their dream of good jobs and equality.
"Like too many Americans, I cannot promise my grandchildren that they will have a brighter future than I had -- in our country a small elite is actively impoverishing the vast majority," she wrote.
Givens-Thomas' petition comes as a handful of Wal-Mart workers went on a two-day strike in Los Angeles. The efforts, backed by the union-backed group OUR Walmart, builds upon nearly a year of similar protests and gatherings that started on Black Friday last November.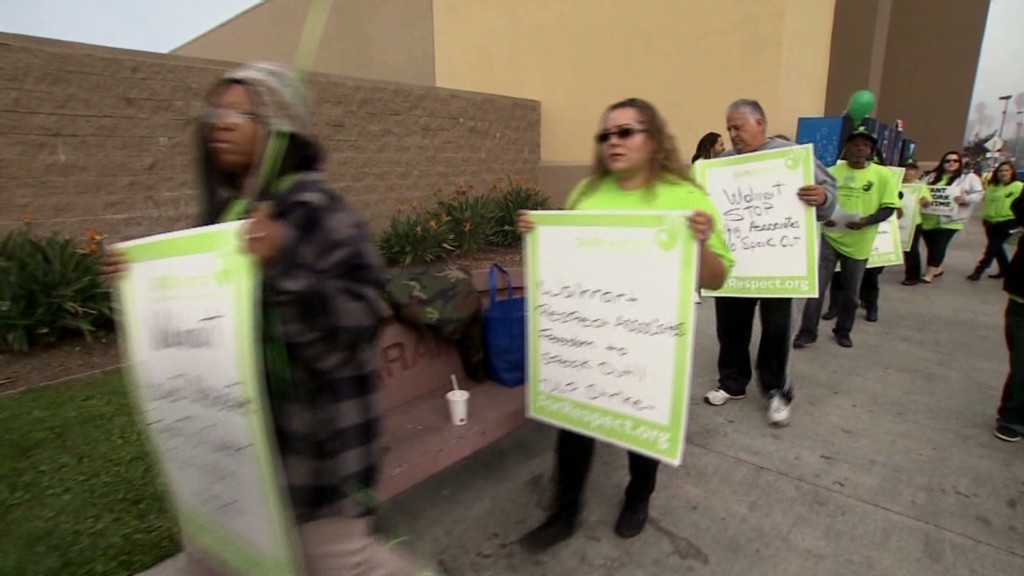 The White House hasn't stayed mum on the issue. The "low-wage worker" protests were mentioned in a blog post this summer by the White House economic adivisers Gene Sperling and Alan Krueger. They said that raising the minimum wage was part of President Obama's economic vision.
But Givens-Thomas is looking for more.
"It's time for the President to meet with Wal-Mart workers like me who are standing up to Wal-Mart and hear about the reality of scraping by on Main Street." she said.
Wal-Mart spokeswoman Brooke Buchanan said that the company encourages employees who have concerns to address them with the company's leadership.
"We will do everything in our power to listen and take action," she said.
The White House did not respond to request for comment.