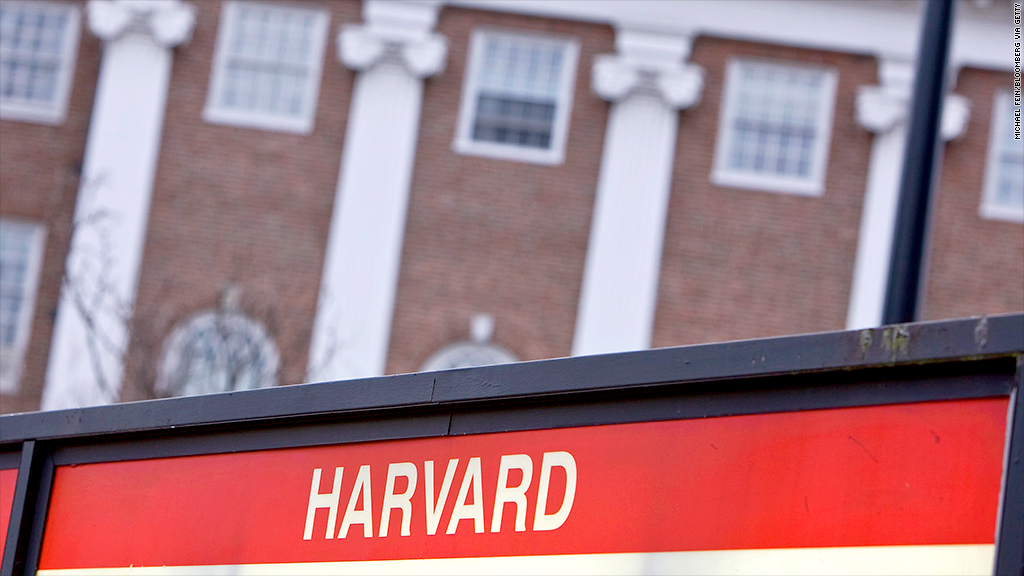 Harvard University's deficit grew fourfold in the past year.
The number skyrocketed to $34 million in the 2013 fiscal year, compared to last year's $7.9 million shortfall, according to a report released by the university Friday night.
The deficit comes as the top Ivy League institution's revenue grew 5%, but its expenses increased by 6%.
The report placed some blame on the "chilling" impacts of cuts in the federal budget on research grants. At the same time, salaries, wages and benefits, which represents half of the university's operating expense, also increased.
Related: Yale beats Harvard on endowment returns
Another big cost for the university is servicing its $5.7 billion debt, which the report said it was working to reduce.
"Colleges and universities around the country continue to face substantial pressure, and Harvard is no exception," Harvard's chief financial officer Daniel Shore and treasurer James Rothenberg wrote in the report.
The report said that though it has grown, the deficit was "manageable," because it's less than 1% of the school's revenue, which totaled $4.2 billion.
While the university did face these cost and economic hurdles, the university endowment's 11.3% positive investment return and a 17% uptick in the amount of donations to the school did help boost revenue. About a fifth of Harvard's revenue comes from student tuition.
The university warned it will face "increasingly complicated yet unavoidable choices" as it deal with the deficit in coming years.
Though it didn't provide specifics on how it plans to tackle the issue, Harvard said it will reduce duplication of work with the help of technology and might also tweak benefits it pays out. The report notes that these changes will be felt at a "personal level," but they are inevitable and necessary.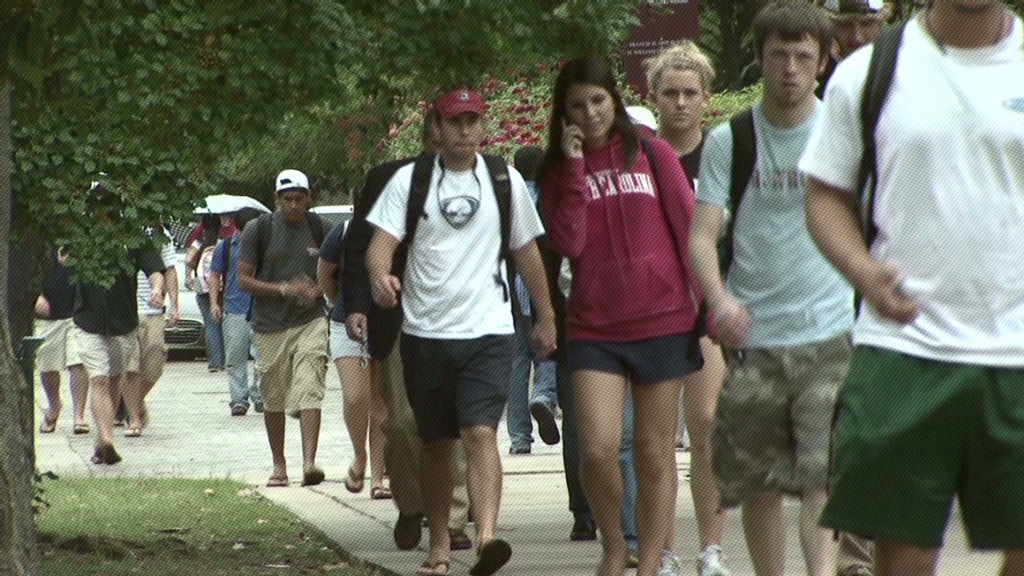 The good news is that donations to the university continue to grow -- increasing 17% in the latest year to $339 million. Harvard's endowment of $32.7 billion, the largest in the country, also earned an investment return of 11.3%.
However, a Fortune analysis found that Harvard's was the worst investment returns among any of its peers over the past five years.
Harvard isn't the only top-tiered school with a money problem. Its top rival, Yale, also reported a $39 million deficit.