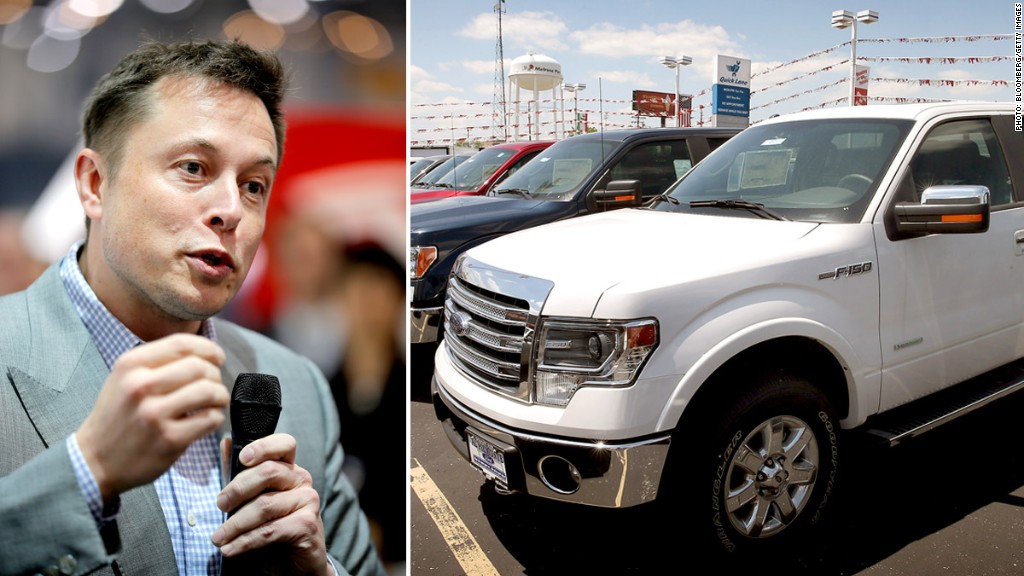 Would eco-conscious Tesla owners want to buy a full-size pickup? Tesla CEO Elon Musk, champion of sustainable transportation, thinks they would.
Musk was asked Tuesday what other kinds of models he's planning for Tesla Motors (TSLA). He volunteered he wants his company to offer a full-size pickup to compete with Ford's (F) best-selling model, the F150.
Related: Musk - no recalls over fires
"If you're trying to replace the most gasoline miles driven, you have to look at what people are buying," he said after an appearance at a Business Insider conference. "That's the best selling car in America. If people are voting that's their car, then that's the car we have to deliver."
Musk cautioned it's probably five years before Tesla will offer a pickup.
Ford sold 560,000 of the F series pickups in the United States through the first nine months of this year -- a period when Tesla sold just 14,000 of the Model S.
Tesla has been able to shake up the auto industry despite its limited sales, winning rave reviews and having its stock more than quadruple in price so far this year.
Related: Ford to offer F150 that runs on natural gas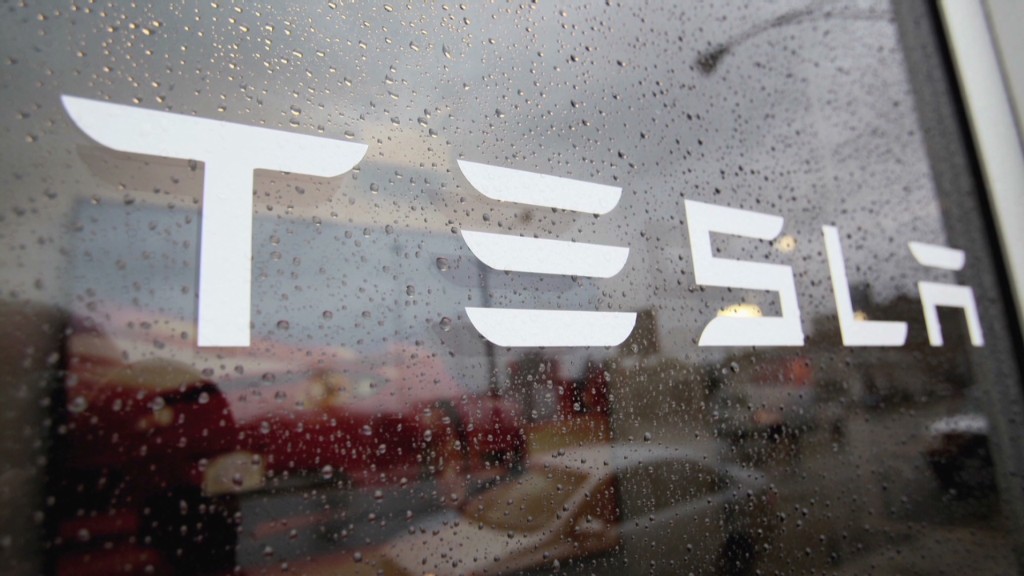 The first Tesla model was a now-discontinued Roadster, followed by the current Model S, a sedan that has a starting price of about $69,000.
The Model X crossover SUV is on the drawing board and is set to start production late next year. Its price will be similar to the Model S. A less expensive, mass-market model is still several years away.