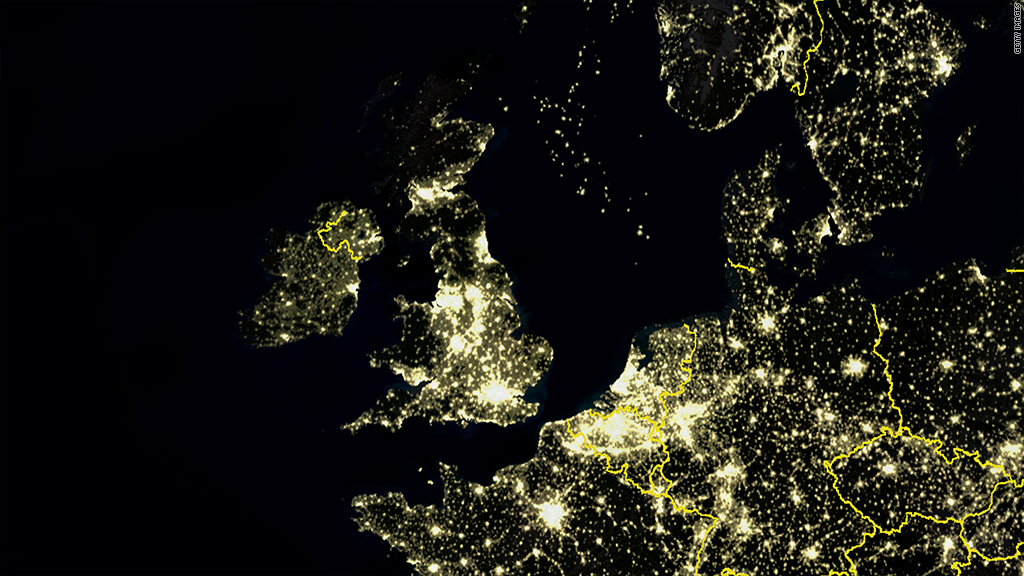 The British economy has posted a comeback that has taken central bank officials by surprise.
The jobs picture is improving and the housing market is roaring, just months after the country had been teetering on the brink of a triple-dip recession.
And speculation is growing that the Bank of England could start hiking interest rates ahead of the U.S. Federal Reserve.
On Wednesday, the latest official jobs data showed that unemployment continued declining, to 7.6% in the third quarter, and the Bank of England released a report showing unemployment could hit 7% by the end of 2014, much earlier than previously forecast.
"At this pace, the BoE may well raise interest rates prior to the Fed," wrote Neil Jones at Mizuho Bank in a note to clients.
Related: Don't trust your central bank? Bet against it.
The Bank of England had been telling the markets for months that it would only consider raising interest rates once unemployment hit the 7% target, and it wasn't expecting to see that joblessness level for roughly three years.
But economists and investors had doubted the forecast, with experts across the nation feeling increasingly optimistic about the future.
Now the central bank has done an about-face.
The head of the Bank of England, Mark Carney, said Wednesday that "for the first time in a long time, you don't have to be an optimist to see the glass as half full. The recovery has finally taken hold."
The British pound sterling surged as Carney spoke.
Related: Get ready for a slowdown in Russia
"In essence the bank has conceded ... that the first rate hike will come in 2015, though it continues to imply that the tightening cycle will be slower than the market is expecting," wrote BNP Paribas economist David Tinsley in a note to clients.
The Bank of England also upgraded its expectations for economic growth over the next two years, projecting that the country's gross domestic product will expand by 1.6% in 2013 and 2.9% in 2014.