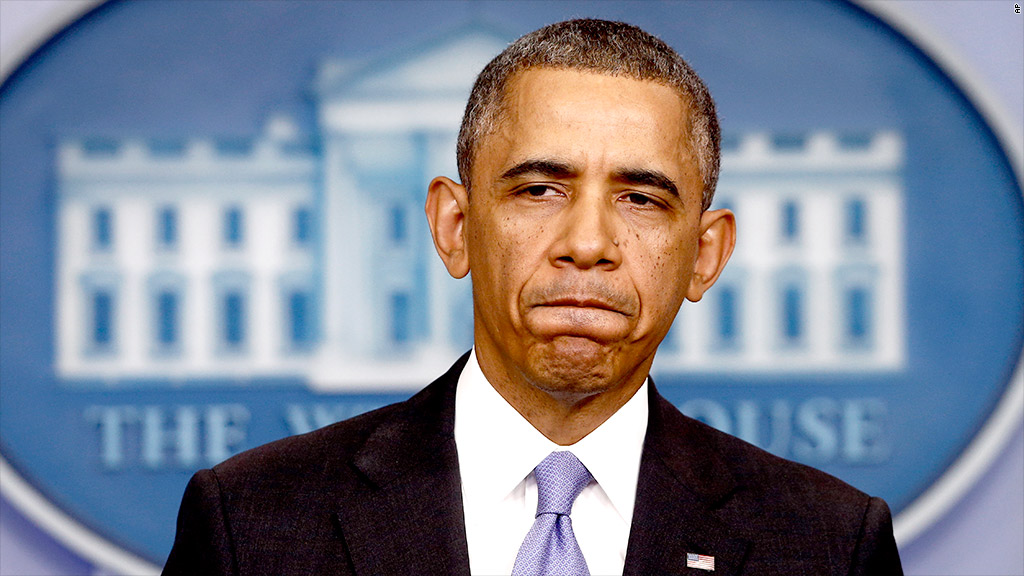 Even after the technical issues with HealthCare.gov are fixed, the Obamacare site will still experience "glitches," President Obama said Thursday.
Some of those are technical, and others reflect the complexity of buying health insurance.
"Buying health insurance is never going to be like buying a song on iTunes," he said.
Obama was outlining a policy fix that would allow some people whose insurance plans expire next year to keep those plans, but also addressed his administration's pledge to have the error-plagued website running for the majority of users by later this month. Major technology issues have prevented people from applying via the site since its Oct. 1 launch, and the administration has deployed a "tech surge" to fix the issues.
Related: Obama offers fix for canceled plans
The HealthCare.gov website is the main venue for uninsured people in 36 states to compare and apply for plans. The administration has encouraged people to apply by phone or in person. The system also offers a paper form to determine eligibility, though these applications must be completed either online or over the phone.
Obama said Thursday that the administration was not only working to repair the malfunctioning site, but also improve the application process.
"What we're also discovering is that insurance is complicated to buy," he said, adding the administration would "look for different ways for people to end up applying."
He compared applying for health care to applying for student financial aid. In 2009, the Department of Education unveiled a streamlined form for FAFSA -- the Free Application for Federal Student Aid -- that's used by every college applicant seeking federal aid and loans. It also prepared a standardized form colleges can use to notify students of financial aid, so that students who apply to multiple schools could receive easily comparable aid paperwork.
Related: 106,000 signed up in Obamacare's first month
Federal officials were working on ways to improve the Obamacare application and help those who need "more hand-holding in the application process." Because plan options differ by state and price depend on age and other factors, comparing the various plans and prices could be especially complicated for someone who is unable or unwilling to use the website.
Obama has been criticized for overpromising on the site's functionality. On the day it opened for business, Obama said applicants could "just visit HealthCare.gov, and there you can compare insurance plans, side by side, the same way you'd shop for a plane ticket on Kayak or a TV on Amazon." But Rep. Darrell Issa, a California Republican, called the troubled site and Obama's promise an "insult to Amazon and Kayak."