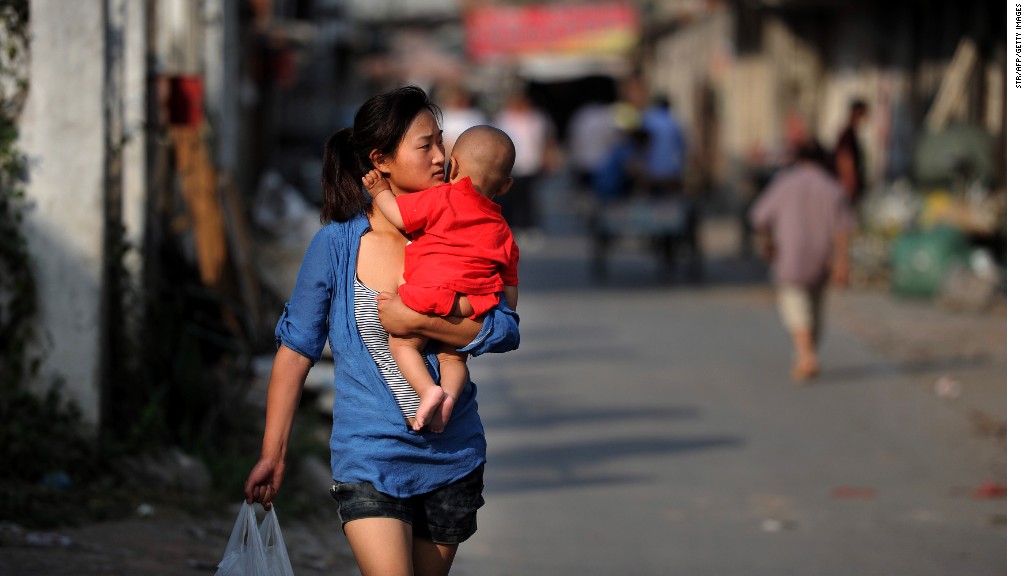 China has drawn up an ambitious reform agenda, and the promised changes could drastically alter the country's business landscape.
Beijing's new roadmap addresses a range of social and economic issues, and promise a greater role for market forces in China's development. The initiatives, announced after last week's four-day meeting of top party brass, have also been closely examined by investors looking to capitalize on the country's new course.
A range of companies -- from baby formula makers to construction firms -- are set to benefit from changes to family planning policy, greater accountability for state-owned enterprises, development of social services and urbanization of mid-sized cities.
Related story: China pledges greater role for markets
Loosening the one-child policy has boosted consumer staples, notably baby-related stocks from toys to infant formula makers. Goldlok Toys and Hailun Piano surged 10% Tuesday, hitting the daily increase limit on the Shanghai Composite. Baby formula makers and dairy companies like Biostime (BTSDF), Yashili, Goodbaby and Modern Diary have also surged since the reforms were announced.
The establishment of a national security council boosted security and defense firms, including Beijing Aerospace, Changfeng, China Aviation and Bluedon Information Security. Meanwhile, analysts think that construction and transportation companies like Zoomlion and China Railway will continue to be supported by urbanization growth in China's small and mid-sized cities.
Related story: Chinese markets cheer bold reform plan
The meeting results "beat market expectations, likely boosting market confidence and sentiment in the near term," said UBS economist Tao Wang. "The implementation could be difficult and will take time, and not all measures are positive for near term growth or for listed companies."
Some of China's energy companies could be hurt if the government cracks down on pollution as it has promised. Other reforms, like market-based pricing of select commodities, could help margins at oil and gas companies -- state-owned behemoths that dominate China's energy industry.
The four biggest banks, also state-owned, are likely to see negative impact on asset quality as they face increased competition in a market-driven economy, said Barclays analyst May Yan.
But over the long term, relaxing government control over state-owned assets means greater accountability, and "should enable private firms to compete more effectively," said Mark Williams of Capital Economics.
Related story: What was missing in China's reform plan
"This is the most comprehensive and ambitious reform plan in the history of the People's Republic, said Dong Tao and Weishen Deng of Credit Suisse. Success lies with implementation, but "even if half of the reform initiatives are approved, it would probably transform the Chinese economy to a different level."