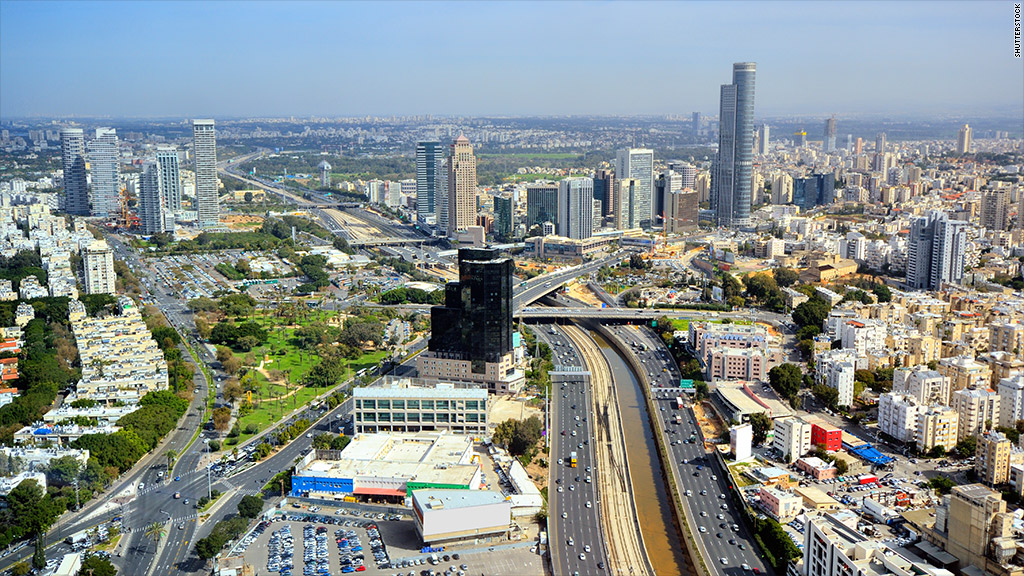 Technology companies are on a shopping spree in Israel, spending billions on ever larger deals and fueling the country's startup success story.
Google (GOOG), Apple (AAPL), Intel (INTC), IBM (IBM) and Cisco (CSCO) have all been involved in a spate of high-profile acquisitions over the past two years, scouring the country for the next big thing.
Dealogic data shows a big increase in activity in the sector, with nearly $4 billion in acquisitions of registered Israeli tech firms since 2012. But given this figure only includes deals where a valuation is made public -- and most deals are kept private -- the overall tally is likely to be much higher.
Zack Weisfeld, an executive at Microsoft (MSFT) in Israel, estimates that about $13 billion in Israeli tech acquisitions have been done since the start of 2012.
"Over the last 18 months, the number of acquisitions has been staggering," he said.
Related: Why Waze maps are so valuable
Among the bigger deals, Facebook (FB) said last month it was buying Israeli start-up Onavo, reported to be worth as much as $200 million.
In June, Google acquired the popular social mapping firm Waze in a deal reported to be worth roughly $1 billion. Just two months later IBM announced the acquisition of Trusteer, an Israel-based transaction fraud prevention company. The price tag was also reported to be as high as $1 billion.
Local media reported this week that Apple was buying PrimeSense for $345 million. The start-up is known for its 3D sensors. PrimeSense declined to comment and Apple did not respond to a request for comment.
Related: Israeli software stops hackers in their tracks
So what's the secret behind Israel's success in building such attractive tech targets?
Government policy plays a pivotal role. In Israel, most people are required to join the army after high school, gaining early exposure to advanced technology and sometimes developing high-tech communication and defense systems.
The government also exerts direct influence. Back in the 1990s, it created funds worth over $220 million to invest in promising Israeli startups, partnering with American and European investors.
And the government continues to offer grants, loans and tax breaks to encourage new tech firms and research and development. It also helps Israeli entrepreneurs build contacts in the U.S.
Related: Top 10 companies for R&D
Executives say the uncertain environment the young Middle East nation faces has also played its part in developing a culture of adaptability and risk-taking.
"Since we live in such an unstructured environment where things change so rapidly, we have to learn to change, adjust, modify and adapt," said Asaf Peled, founder and CEO of Israel-based media company FTBpro.
The combination of factors has led Israel to become a global player, with U.S. firms and investors drawn to its innovative technology.
"The companies being founded in Israel are very relevant for what we are looking for in terms of networking, data centers, security and video," said Tal Slobodkin, senior manager of corporate development at Cisco Systems in Israel.
Cisco has made 11 acquisitions and invested in 22 start-ups in the country since 1998.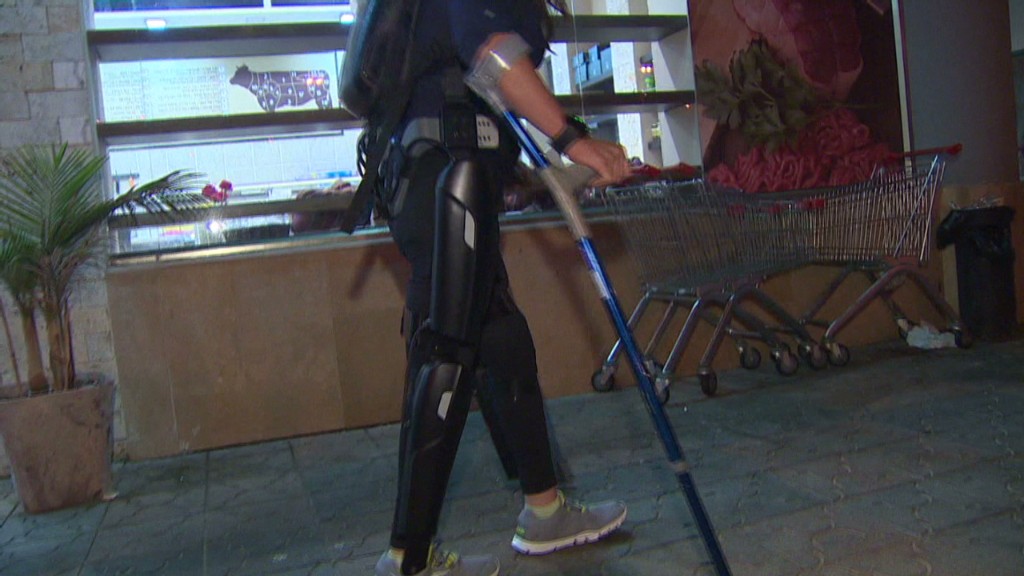 Israel has been a hot-bed of tech acquisitions for decades, but past deals have tended to be on the smaller side. Now they're growing in value as local executives gain in experience and try to avoid selling out prematurely.