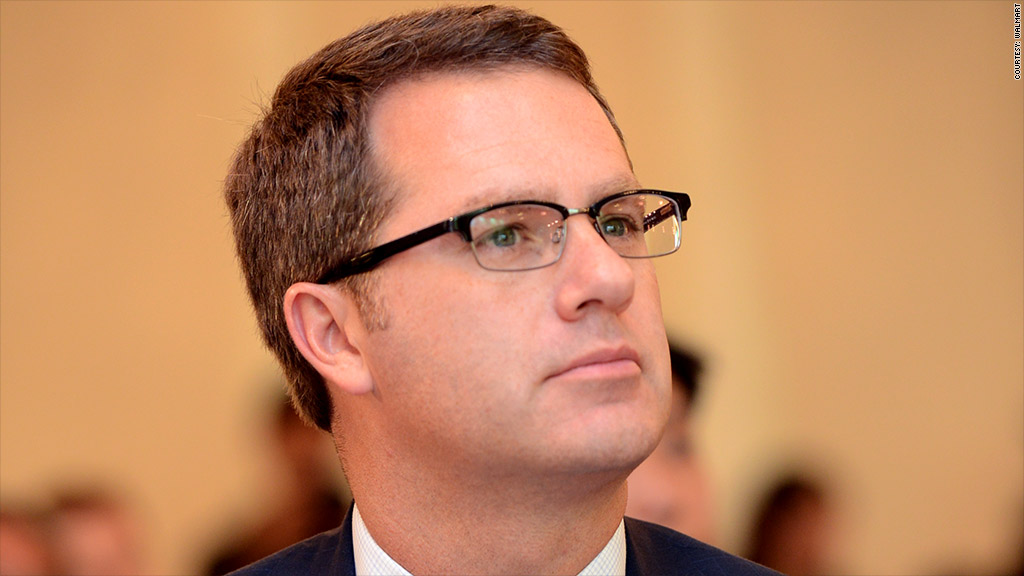 Wal-Mart will soon have a new man in charge.
The company said Monday that Wal-Mart (WMT) veteran Doug McMillon would become its new president and chief executive on Feb. 1, 2014.
McMillon, who joined Wal-Mart in 1990, currently serves as chief of the company's international division. He previously served as CEO of Sam's Club from 2006 to 2009, and had focused on merchandising in the U.S. before that.
"Doug has both a long history with our company and a keen sense of where our customers globally are heading next," Wal-Mart chairman Rob Walton said in a statement.
He will take the helm from Mike Duke, who has been CEO since 2009.
Related: Wal-Mart 2013 Black Friday deals
Wal-Mart spokesman David Tovar said this was a planned succession, and that Duke, 63, was ready to retire.
"It was a personal decision on his part. [Duke] has had a long career in retail and at Wal-Mart," Tovar said.
Duke, who has been with the retailer since 1995, will remain chairman of the executive committee of the board and will advise McMillon for a year.
Wal-Mart's board voted on the change at its annual board meeting last Friday.
The announcement comes just days before Black Friday, one of the busiest shopping days of the year and the kick-off to the holiday season.
Tovar responded to speculation about the timing of the announcement, saying the board meets this time every year and that's why the decision was made now. He also noted that it's customary for Wal-Mart to allow two-and-a-half months to transition and train a new CEO.
The company said it plans to announce McMillon's successor by the end of January.