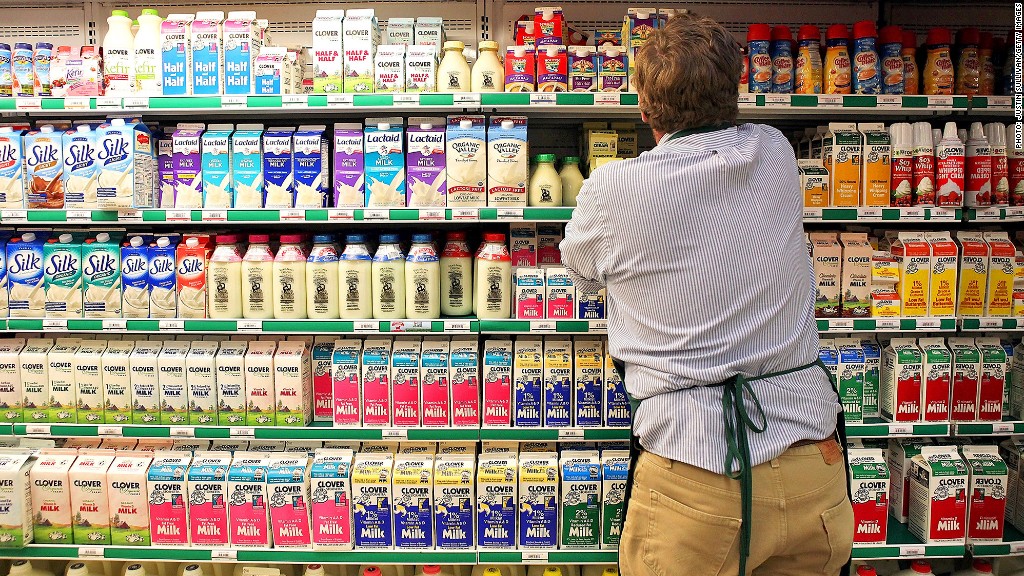 Congress went home for Thanksgiving break without passing a farm bill. If the bill drags out beyond New Year's Day, it could send milk prices soaring to $7 a gallon.
A key sticking point holding up the bill is funding for food stamps. House Republicans want to make changes that would drop 3.8 million people from food stamps next year, while Senate Democrats aren't keen on making these cuts.
But the clock is ticking on milk prices, too. That's because if Congress doesn't pass a farm bill by January, subsidies for dairy and other commodities will expire. And that will trigger a funding formula from the 1940s that could lead prices of several commodities like corn, soybeans and wheat to spike.
As early as January, the price of milk could double from the current national average of $3.47 a gallon.
The parties remain far apart on food stamps, which currently help 47 million people. Enrollment in the program has soared since the recession, with 15% of the population getting benefits, according to September federal data. The average monthly benefit is $133.19 per person.
Related: Our family will lose $44 in food stamps
The House bill would cut $40 billion in funding over a decade, forcing about 14 million people out of the program by 2023, according to the nonpartisan Congressional Budget Office. The proposal would also make it tougher for families to qualify for food stamps.
House Republicans say their reforms would eliminate those who shouldn't be getting food stamps by closing loopholes that let "people whose monetary resources are above eligibility standards into the program," according to a memo from the Office of House Majority Leader Eric Cantor.
A Senate version of the bill would save $4 billion from food stamps, with provisions aimed at ending fraud and abuse.
Related: Catfish inspectors among $25 billion cuts in Obama's budget
While the food stamps issue is holding up the overall farm bill, lawmakers are also divided over longstanding subsidies to farmers.
Both chambers want to end direct payments to farmers in favor of crop insurance programs to keep prices stable in disasters. But they have yet to agree on a way to end the payments.
Agricultural lobbyists struck a hopeful note on lawmakers' ability to work out a farm bill before Jan. 1.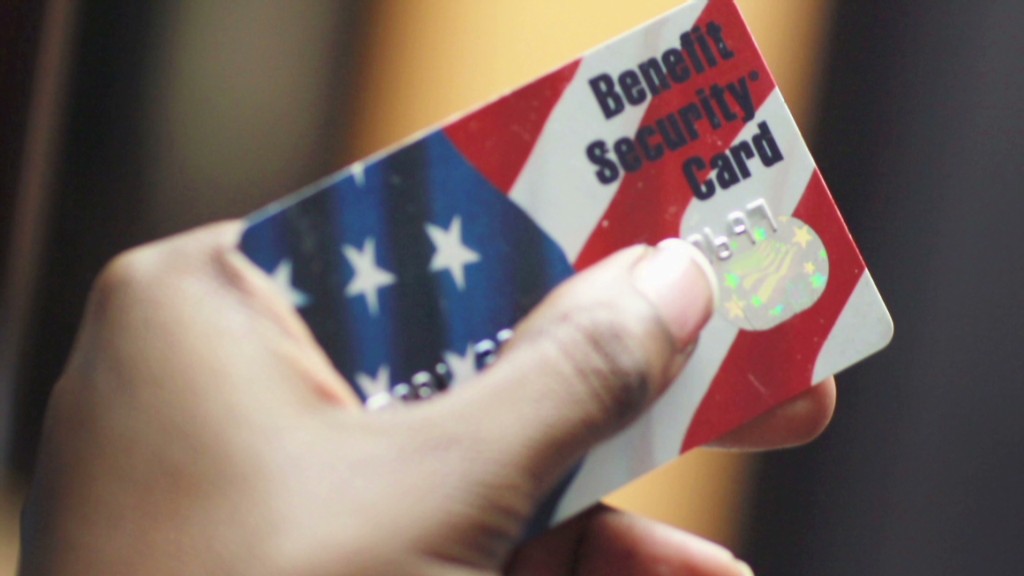 "Congress is going to get the farm bill resolved," said Dale Moore, chief lobbyist for the American Farm Bureau Federation. "When they get back after Thanksgiving, hopefully, they'll be ready to say: 'Here's what we think we got on the middle ground.'"
Secretary of Agriculture Tom Vilsack said he thinks Congress will get a deal before Jan. 1 and avoid triggering sky-high prices of milk and other commodities.
"The key here is to focus on getting the job done and understanding that there is a consequence if the job doesn't get done," he said in a call with media. "No one wants to do that."