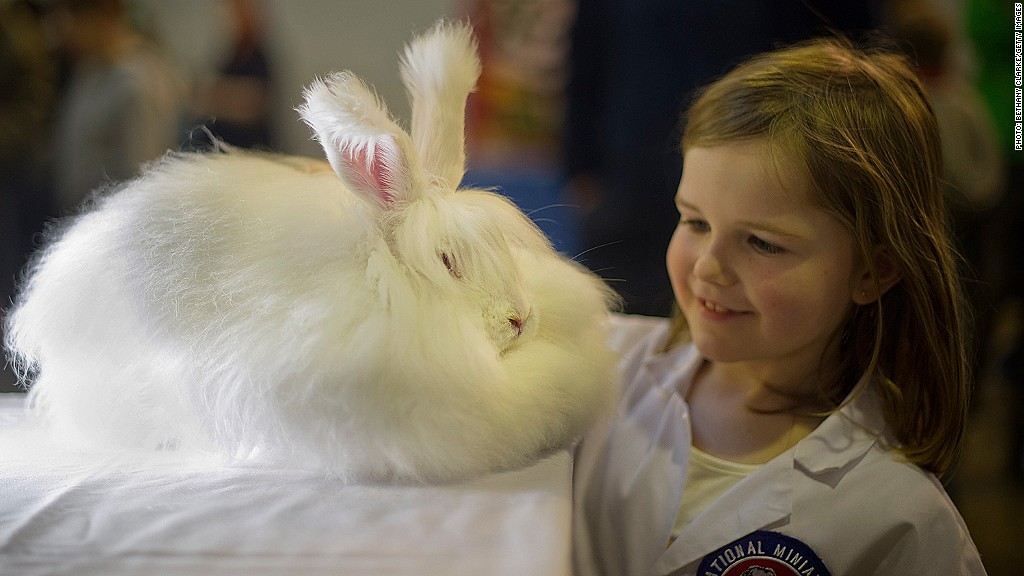 Fashion giant H&M has stopped making angora products after an animal rights group released a video that appears to show Chinese farmers plucking fur from live rabbits.
Other European retailers have also halted production and companies are facing mounting pressure to withdraw angora items from their stores.
The disturbing footage shows rabbits screaming as fur is pulled from their skin.
People for the Ethical Treatment of Animals said its undercover investigators had made the film at a farm in China.
The animal activists said "live plucking" is widespread in the country, which produces 90% of the world's angora. China does not impose penalties for animal abuse, according to PETA.
Soft-feeling angora wool is used to make sweaters, scarves and socks.
Sweden's Hennes & Mauritz (HNNMY) is the biggest name to respond to the video. PETA is campaigning for shoppers to pressure other companies to do the same.
Related: Find out if a company shares your values
H&M said Wednesday it would halt production of all angora products, but won't remove existing products from its stores.
The high street retailer said it will inspect suppliers in the coming weeks to ensure they are not plucking.
"We only allow products made of angora rabbit hair from farms with good animal husbandry," the firm said in a statement.
The store is offering customers refunds if they want to return products made from the wool.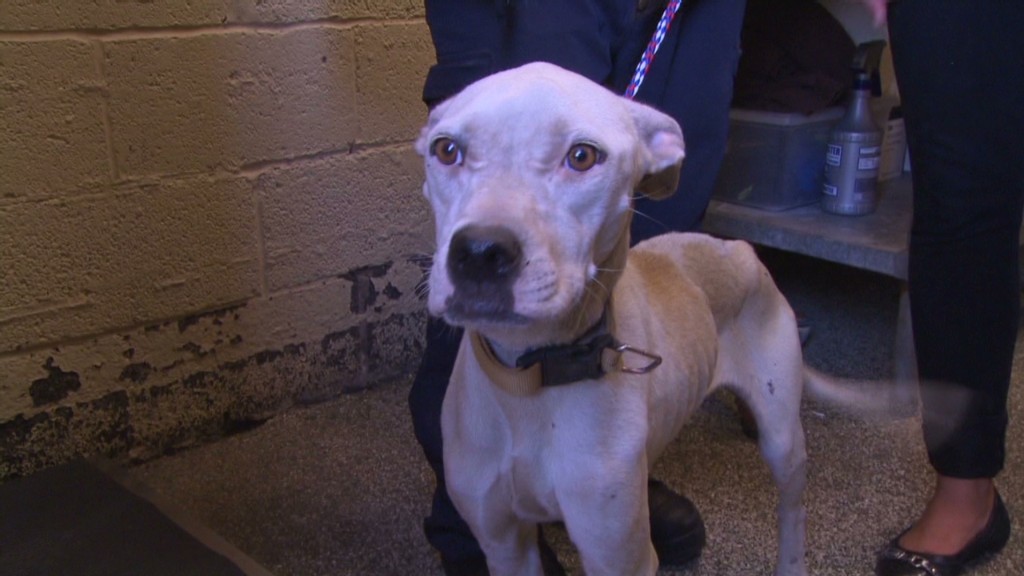 PETA spokesperson Ben Williamson said consumers must pressure retailers by "turning their backs on angora."
There was no humane way to remove fur from angora rabbits, he said. Animals that have their fur cut, rather than plucked, have their legs tied with ropes, and are stretched over a board or suspended in the air.