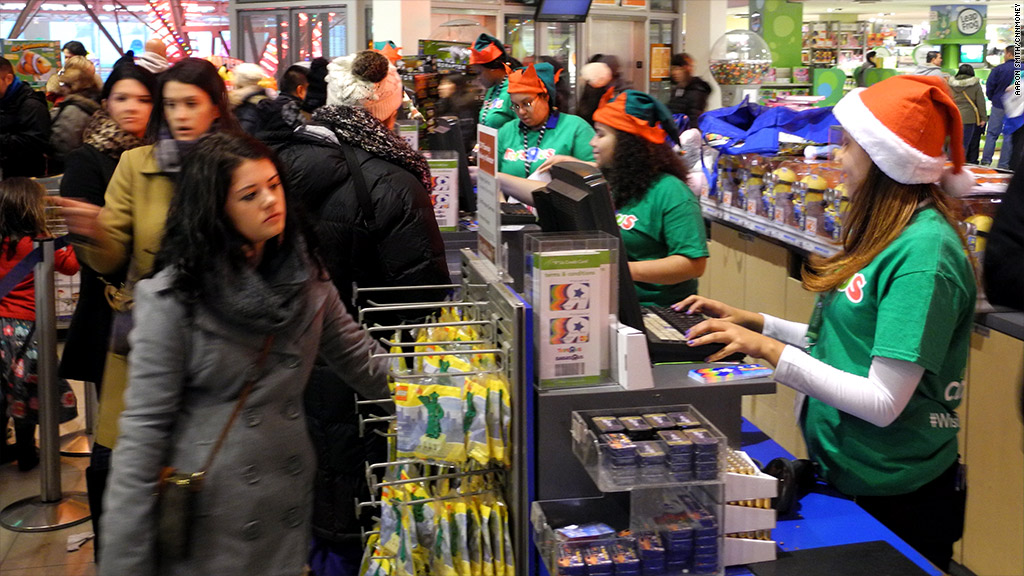 Black Friday? More like Black Thanksgiving.
Hundreds of shoppers wandered through the sprawling Toys "R" Us store in Times Square at 10 p.m. on Thanksgiving -- a time when the store used to be closed for the holiday.
Toys "R" Us opened its doors at 5 p.m. on Thursday for Black Friday shoppers this year ... even though it wasn't yet Friday. The early opening thwarted the holiday shopping plans of Agata Nowak, an IT worker from Millbrook, N.Y., who was in New York City on a business trip.
She showed up at the flagship store at 8 p.m. -- that's when it opened for Black Friday last year -- in pursuit of a discount Furby for her six-year-old daughter. But alas, she was hours late this year, and the furry robot could no longer be bought for $29.99.
"I missed it," she said. "The price is now doubled."
Nowak went shopping anyway and accumulated a bag full of Thomas & Friends train toys. But the discount magic of Black Friday was lost to her.
"I would say prices are probably the same as any other day," she said.
Related: Disgusted shopper threaten to boycott Black Thursday
Thomas Hetherington, who lives near the store in midtown Manhattan, made a similar observation while shopping in the video game section with his wife and infant child.
"This year, I feel like there's more hype and not as many deals," said Hetherington, who makes a living selling used maternity jeans on eBay (EBAY).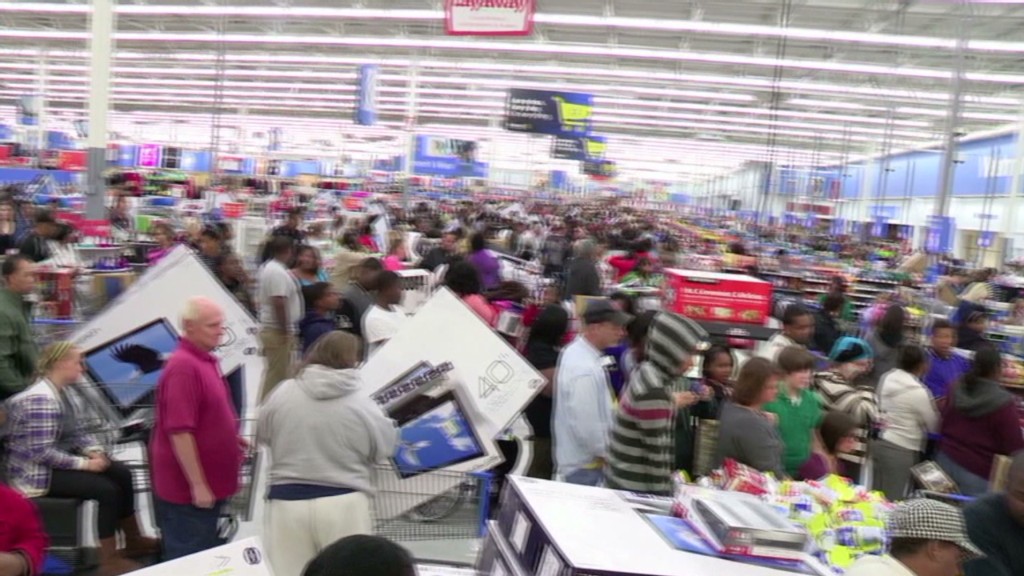 He said the Xbox One was going for $499, the same price that he'd found elsewhere. The best deal he'd managed to find was buying one video game at full price, and getting the second one at 40% off.
"That's pretty decent," he said, "but as a Black Friday deal, it's not blowing my mind."
In an interview with CNNMoney prior to Black Friday, Richard Barry, chief merchandising officer for Toys "R" Us, listed some of the so-called "door busters" meant to lure shoppers: 55% off the Cra-Z-Loom Bracelet Maker, 50% off Disney Infinity and Skylanders Swap Force video games, 50% off Despicable Me, $100 off Power Wheels 12 Volt Corvette, $90 off the Kindle Fire with a $20 gift card, and the aforementioned Furby for 45% off.
Poll: Do you think Black Friday is worth it?
"We're planning significant intensity" for this year's holiday shopping season, said Barry. "If you're a procrastinator out there and you're thinking you've got a long time before the holidays, you'd better shape up."
So with that in mind, Blake Lipper, a student at the Art Academy of Cincinnati, was at Toys "R" Us with his mother and two sisters on Black Thanksgiving, looking for deals. But he said the discounts were more scattered compared to previous years.