Consumers may have an easier time signing up on the federal Obamacare website, but insurers are still reporting problems with applicants' forms.
The Obama administration says it fulfilled its promise to get healthcare.gov working for the vast majority of Americans.
It also says it has made substantial progress in another big problem area -- the accuracy of application forms once they get to the insurer. More than 80% of the mistakes on applications were due to one bug that has now been addressed, officials said Monday.
But insurers say they are still seeing many issues with the forms, known as 834s, and that it will take time before they know whether all the problems have been resolved.
"We are reviewing the recent 834s, but it's too soon to weigh in on the reports of improved accuracy and higher numbers at this time," said Kristin Binns, spokeswoman for WellPoint, a major Blue Cross Blue Shield insurer.
Share your story: Are you worried about losing your coverage because you can't sign up for Obamacare?
Insurers say the application forms from healthcare.gov have been riddled with all sorts of errors since open enrollment started on Oct. 1.
Some in the industry say things have been getting a bit better lately. Highmark Blue Shield in Pennsylvania, for instance, reports it has had to take fewer steps to reconcile inaccurate or incomplete information over the weekend.
But others say any improvements have been minimal.
The most worrisome error is applications that never get to the insurer, said one industry executive. That means consumers may think they've signed up, but the insurer has no record of it.
It's not known how many missing applications are out there, but at least thousands of people could be in this situation, the executive said.
"People may show up on the doorstep of the doctor of hospital thinking they have coverage and they don't," the executive said. "A lot of work is needed to be where we need to be on January 1."
Other issues include missing or incorrect fields, such as birth dates, addresses or Social Security numbers, or dependents listed as spouses. Some applications are listed as canceled, while others come in twice. Some have inaccurate subsidy breakdowns.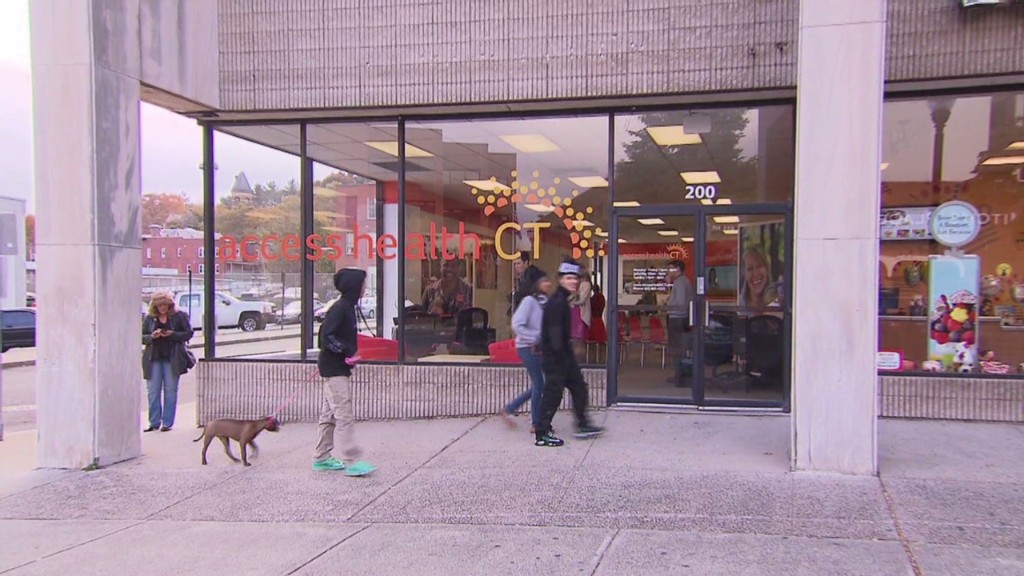 Insurers have been reviewing the forms with healthcare.gov officials or calling applicants to get the correct information.
Such manual fixes are time-consuming. Insurers been able to take these steps because the sign-up numbers have been relatively low. The process of receiving applications from healthcare.gov and sending enrollment packets to consumers is supposed to be automatic. Insurers don't have the staff to comb through a flood of applications.
"More work needs to be done to make sure enrollment files come in accurately and can be automatically processed," said Robert Zirkelbach, spokesman for America's Health Insurance Plans, an industry trade group.
The administration says it will keep making improvements. "We expect the info now sent to insurers to be vastly improved, but we're going to continue to work with issuers to make sure that whatever remaining problems exist are addressed and fixed," said White House Spokesman Jay Carney on Monday.
CNN's Laura Koran contributed to this report.