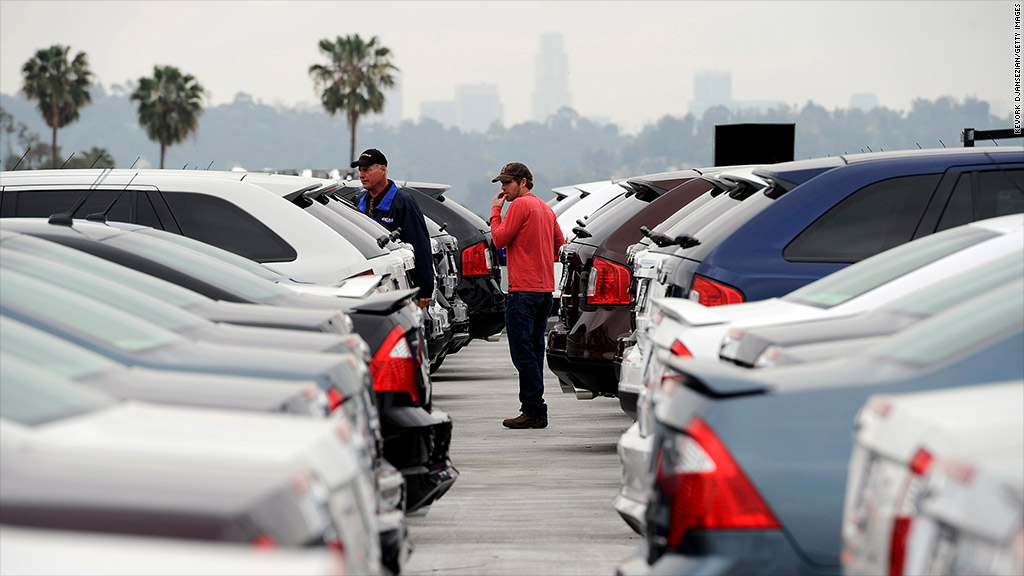 U.S. auto sales are still in high gear.
The world's major car makers reported strong November sales figures on Tuesday, with most companies beating analyst expectations.
General Motors (GM) led the way once again with 212,060 vehicles sold, up 14% versus 2012 for its best November in six years.
Ford (F) sales rose 7% to 190,449, while Chysler's rose 16% to 142,275. Toyota (TM) came in at 178,044, up 6%, while Nissan sales rose 11% to 106,528.
Sales to individual buyers were particularly strong, a good sign for automakers. Individual sales typically come at higher prices than those to fleets, such as rental car companies.
Related: Treasury close to final sale of GM shares
Overall sales are projected to come in at a seasonally adjusted annual rate of 16.4 million, according to industry tracker Kelley Blue Book, which would be the highest since February 2007. The industry sales rate pushed past the 16-million mark back in August for the first time since the financial crisis hit.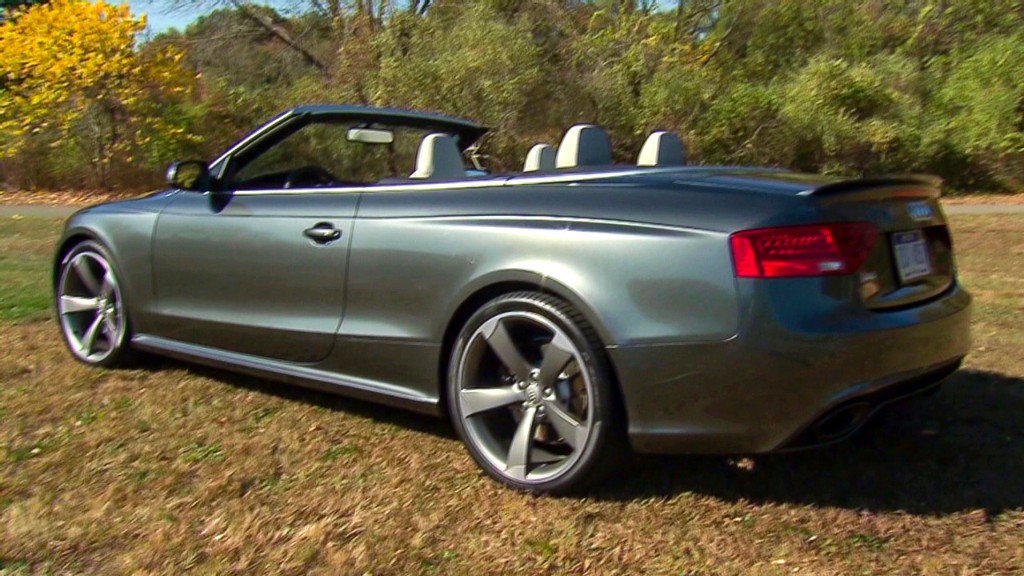 "In the face of declining consumer confidence, a drop in residential construction and mediocre overall retail sales, the auto industry continued on a sweltering sales pace in November," Kelley Blue Book analyst Jack Nerad said.
$76,000 Cadillac ELR: Almost worth it
Analysts pointed to low gas prices, access to credit, pent-up demand and the apparent success of Black Friday promotions from retailers as contributors to the industry's performance.
Incentive spending remained above $2,500 a vehicle on average, though that was down 2% since last year and at the lowest level since January.