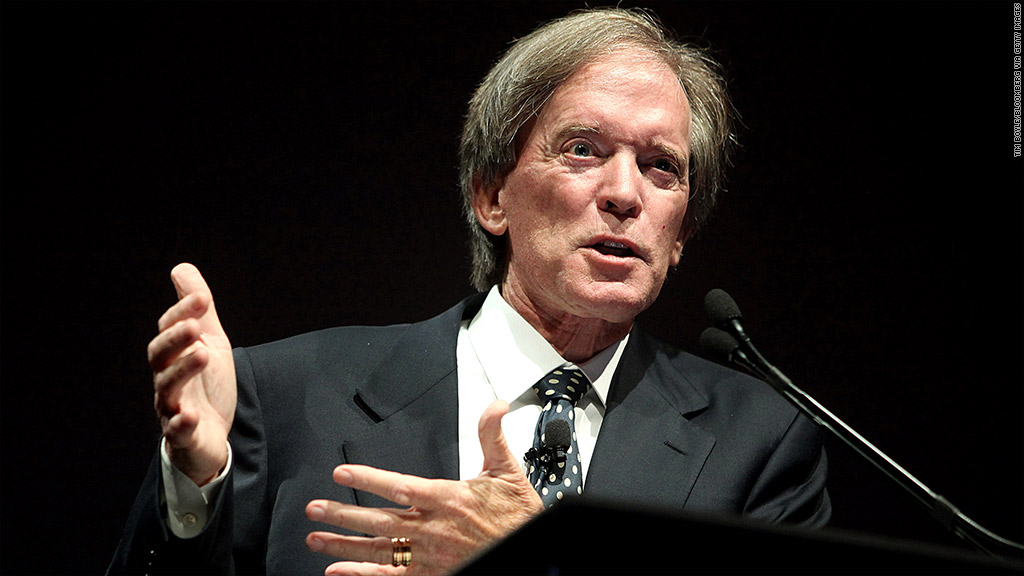 Investors are playing a dangerous game, according to Pimco's Bill Gross.
In his monthly investment outlook, the bond king characterized central banks' "medicine" of loose monetary policy as a "desperate gamble to promote growth."
The Federal Reserve has launched three rounds of stimulus -- or quantitative easing -- since late 2008.
And its spigot of cheap money is largely responsible for the bull market of the last five years. The S&P 500 has more than doubled during that time.
The consequence, according to Gross: "artificially priced assets based on artificially low rates."
Related: Bond kings face dismal 2013 returns
And he fears investors have nowhere to hide.
According to Gross, the policies set by the Fed, Bank of Japan, European Central Bank, and Bank of England are telling investors they have no alternatives.
"Get used to negative real interest rates, move out on the risk spectrum and in the process help heal the real economy," is what they seem to be telegraphing, said Gross.
While the Fed's stimulus programs were meant to create wealth, Gross says they've instead redistributed it, with the wealthy thriving while savers get decimated.
Gross does think the Fed will pull back on its stimulus at some point in 2014. At the same time, he believes interest rates will remain low until 2016.
His strategy: load up on short-term Treasuries, along with corporate and mortgage bonds.
"Our primary thrust has been to focus on what we are most (although not totally) confident about," Gross reveals.
Related: Move over Bill Gross! Pimco fund loses top spot
Gross also praises Vanguard Group founder John Bogle, who designed many of the low-cost index funds popular with retail investors today.
"He's got a lot of investment common sense, recognizing decades ago that investment managers in composite couldn't outperform the market," Gross said.
Of course, for Gross, the exception is Pimco.
"If Bogle's concept of indexing was metaphorically similar to finding a cure for the cancerous devastation of high fees, then perhaps Pimco's approach could be similar to mapping the investment genome and using it to produce consistently high alpha."
But neither firm "has discovered a cure for the common cold," Gross quips.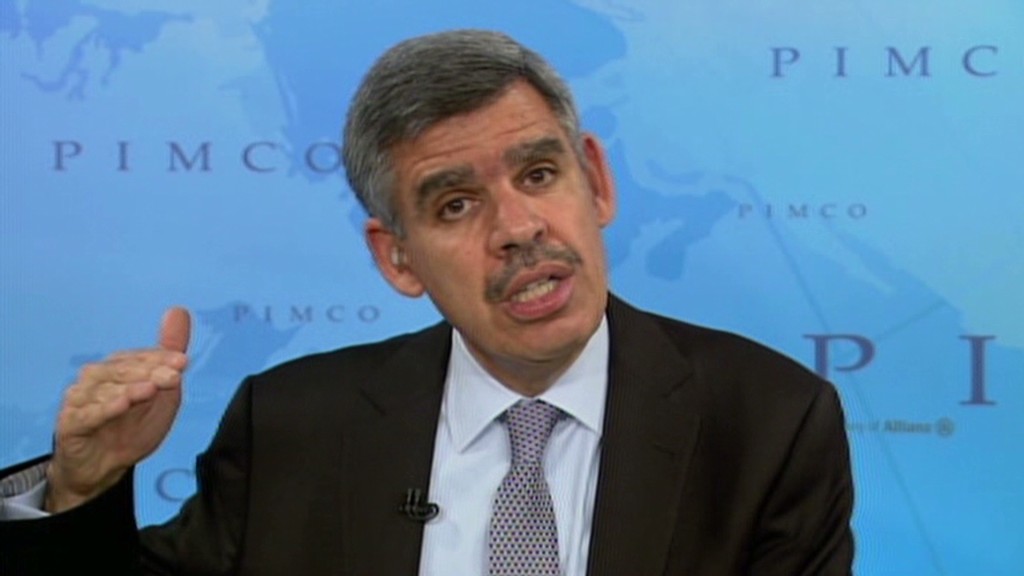 Pimco does, however, seem to be feeling under the weather lately. The Pimco Total Return fund (PTTRX), is down almost 3.5% this year.
And it's shrinking. Investors pulled out almost $37 billion so far this year -- forcing it to cede its title as the world's largest mutual fund.
Gross, known for his spirited investment letter insights packed with pop culture metaphors, is one of the most closely watched players on Wall Street.