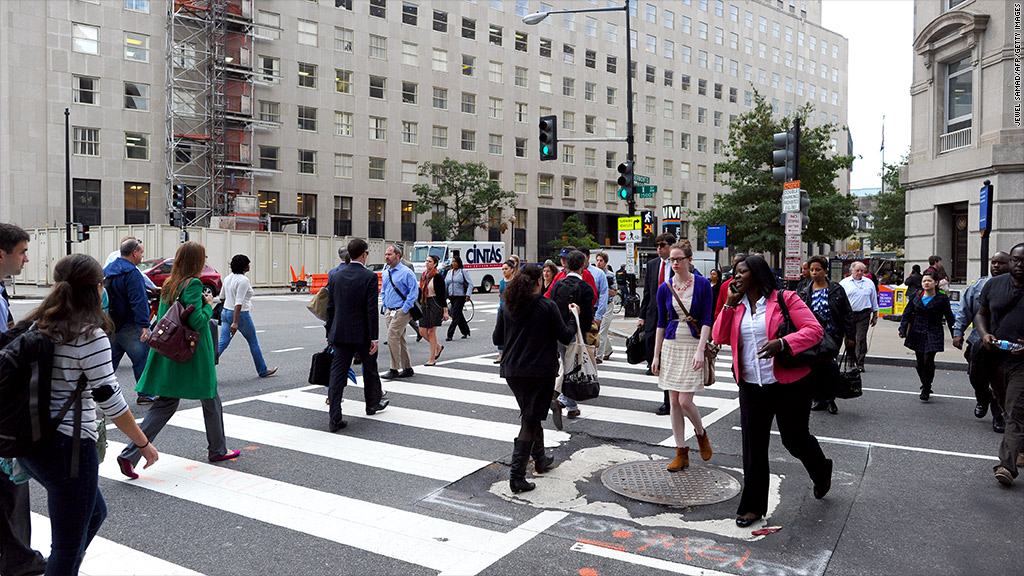 Hourly workers in the District of Columbia are poised to have one of the nation's highest minimum wages.
City lawmakers unanimously passed on Tuesday a gradual increase in the District's minimum wage from $8.25 to $11.50 an hour. The hike would be phased in over three years, starting at $9.50 in July 2014. It would then increase in tandem with inflation starting in 2017.
Under District law, the council must still vote again and pass the measure a second time. That vote is expected to happen on Dec. 17. The council's unanimous support for the bill is enough to override any possible veto from Mayor Vincent Gray.
The federal minimum hourly wage is $7.25 and has not increased since 2009, though states and localities can set a higher rate.
Related: The 'haves' and the 'have nots'
Gray hasn't said whether he supports or opposes D.C.'s legislation and his spokesman declined to clarify on Tuesday.
The mayor countered the council's proposal with his own: raising the minimum wage to $10 with no automatic increases.
This marks local lawmakers' second attempt to increase the rate of pay for hourly workers. In August they passed a measure that would have required big-box retailers to pay no less than $12.50 an hour in combined wages and benefits. The bill attracted a high-profile public relations battle with Wal-Mart (WMT), and then was vetoed by the mayor in September.
Unlike that measure, the bill approved on Tuesday would apply to nearly all workers. The council also approved additional protections for workers who are paid a lower base rate because they receive tips.
Gray warned the council a rate above $10 could hurt the District's economic competitiveness.
But the council coordinated its effort with two neighboring counties in Maryland. A similar increase will be signed into law in Montgomery County on Thursday, and a similar measure was approved by Prince George's County on last week.
"Across the nation, local jurisdictions are taking matters into their own hands," Councilman Vincent Orange, who sponsored the legislation, told CNNMoney. "This is going to provide more momentum to this movement across the country."
Related: Minimum wage state-by-state
For example, SeaTac, Washington -- home of the Seattle-Tacoma International Airport -- voted by a small margin last month to raise the minimum wage there to $15. (A recount of that vote is expected.)
President Obama campaigned on increasing the federal minimum wage. Democratic proposals to raise it to just over $10 have gained little traction on Capitol Hill.
Nearly 20 states currently have a minimum wage above the federal level. New Jersey is set to join them in the new year, and a California law will increase the minimum wage to $10 by 2016.