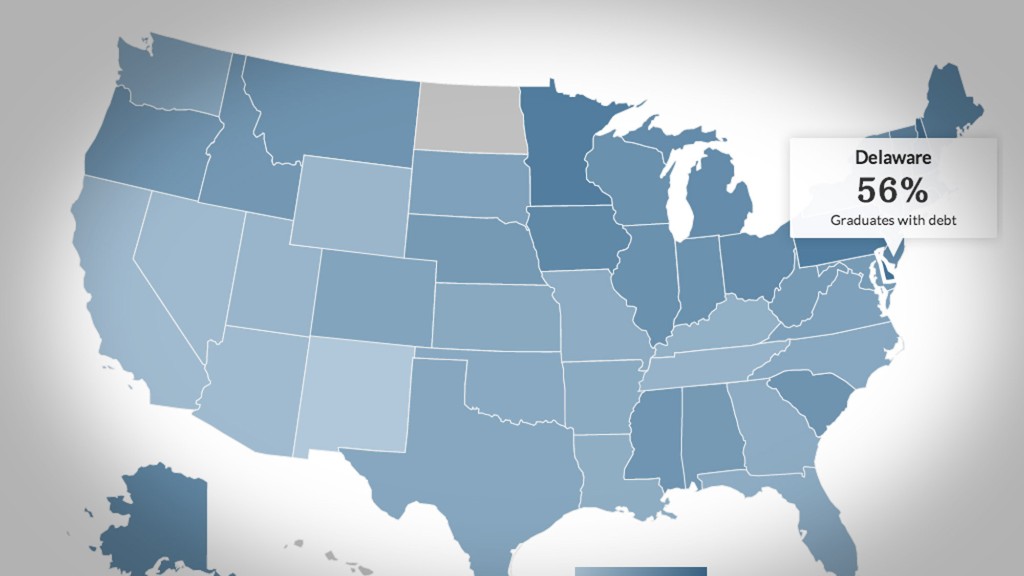 Student loan debt continues to pile up on America's college graduates, topping an average $29,000 per student last year.
The average debt load for the class of 2012 was $29,400, according to a report released Wednesday by the Institute for College Access & Success' Project on Student Debt.
In 2011, the average debt load was $26,600. The organization noted that its 2012 report is more comprehensive -- based on federal data that includes all four-year colleges collected every four years. In the years in between, averages are based on information provided voluntarily by colleges.
At the same time that debt has been going up, colleges across the country have been hiking tuition and fees and families' incomes have been shrinking, student loan debt has risen at an average rate of 6% per year from 2008 to 2012, the report found.
Related: Cheaper college loans, for now
Seven in 10 seniors graduated with student loan debt, and a fifth of that debt was owed to private lenders, which often charge high interest rates.
To make matters worse, the job market still hasn't recovered, leaving many graduates with little or no income.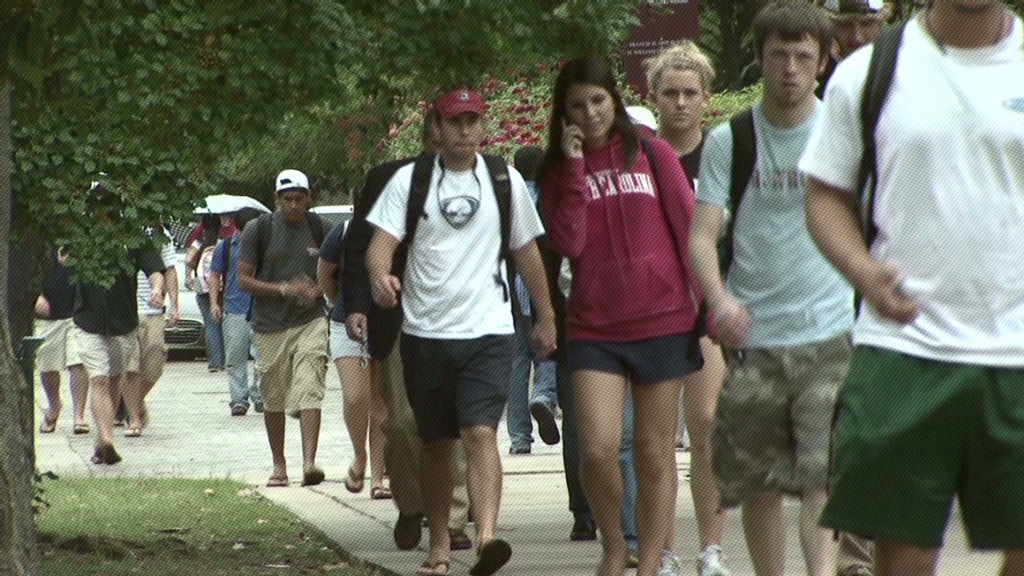 Still, the employment prospects of college grads are a lot better than those without college education. High school grads without college degrees faced an unemployment rate of 17.9% in 2012, compared to 7.7% for young college graduates.
Related: Busting the 5 myths of college costs
As always, some schools leave students with more debt than others -- typically those with the highest tuition. So it's important to shop around before shelling out your life savings for an education. Average debt by college ranged from as little as $4,450 to $49,450 in 2012, while the percentage of students with loans also varied from 6% to 100%, TICAS found.
"Despite discouraging headlines, a college degree remains the best route to finding a job in this tight market. But students and families need to know that debt levels can vary widely from college to college," TICAS president Lauren Asher said in a statement.