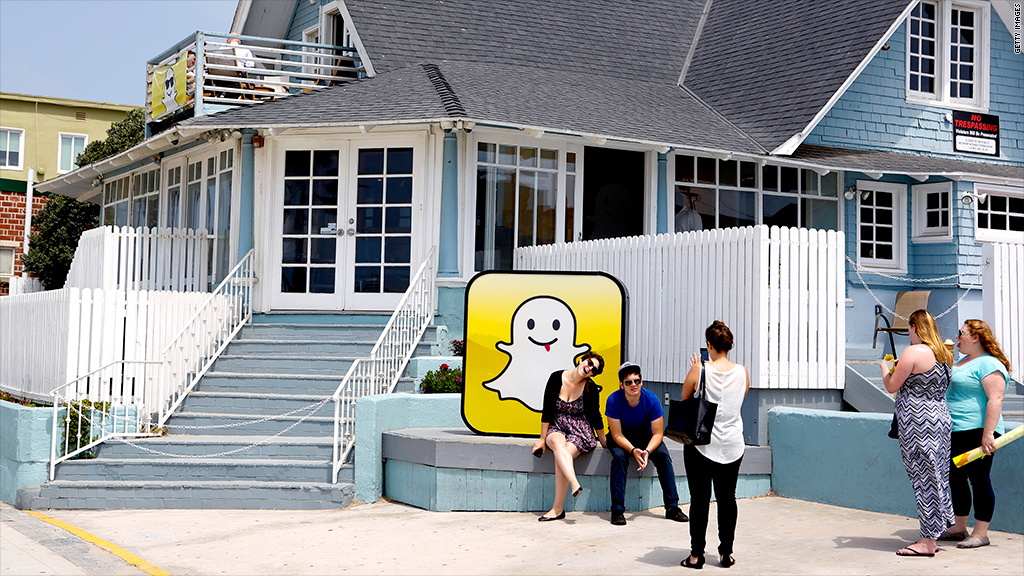 Snapchat has hired itself a grownup.
The buzzy photo-sharing company has poached Emily White, Instagram's director of business operations, as its new chief operating officer, both companies confirmed to CNNMoney on Wednesday. Tech blog AllThingsD first reported the news.
Snapchat's growth is stunning: In June, the company announced its 100 million users had sent more than 110 million images in total. By October users were sending 350 million "snaps" per day, Snapchat said in a blog post.
As Snapchat COO, White -- who moved internally from Facebook (FB) to Instagram in April -- will be tasked with monetizing that hockey-stick growth and high user engagement.
Read: ads.
Related story: What is Snapchat?
During White's tenure at Instagram, the company launched ads for the first time in November.
It was a big shift for Instagram, but a sign of the business' maturity. Instagram founder Kevin Systrom thanked White for her efforts on that front in a statement Wednesday: "[Emily] was tasked with getting the first ads products out the door -- and she did that beautifully."
That ad rollout is likely what attracted Snapchat to White. That means Snapchat users can expect ads to come at some point.
But Snapchat's here-and-gone nature of sharing photos doesn't lend itself well to advertisements. Snapchat's key feature is that shared photos and videos self-destruct. They either disappear after the recipient views them, 24 hours after they are posted on the new Snapchat Stories feed.
Perhaps Snapchat's sponsored messages will pop up and disappear like native Snapchat content does. Or perhaps White has other monetization plans up her sleeve.
Whatever she rolls out, it's smart for Snapchat to think seriously about leveraging its strengths. The app has a compelling, triple-threat focus on mobile, photos and video. Plus the app is extremely popular with teens, a group that has been losing interest in other social media outlets, most notably Facebook.
White's departure likely rubs salt in a recent wound for Instagram parent Facebook. Just last month Snapchat reportedly turned down an all-cash $3 billion buyout offer from Facebook. Reports of Snapchat's rejection magnified the buzz around the rapidly growing startup.