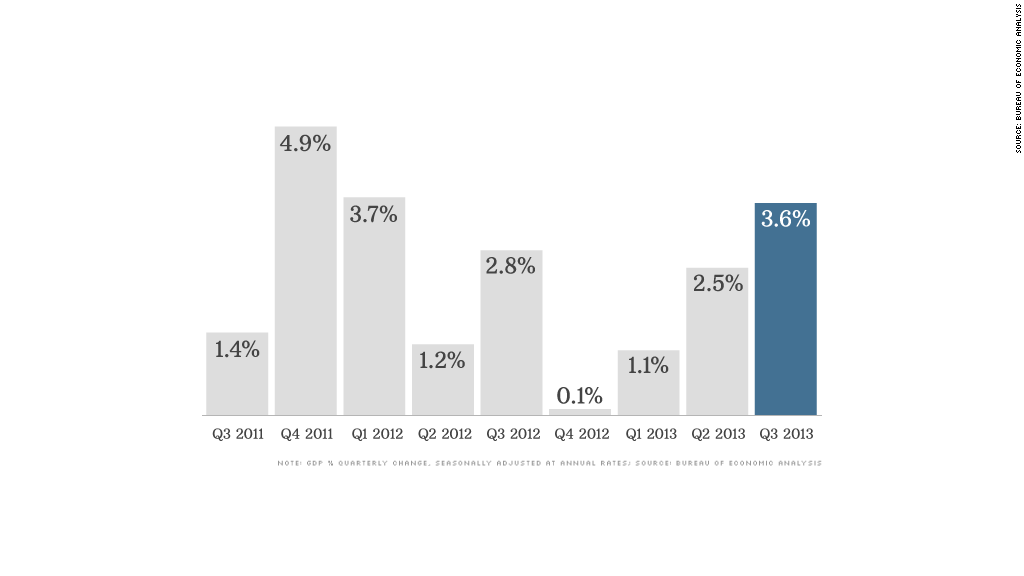 Bring on the sugar rush: The economy grew at a 3.6% annual pace in the third quarter -- much stronger than expected, according to a government report released Thursday.
But here's the buzz kill: That number is not nearly as good as it looks.
The main reason that growth in the nation's gross domestic product was so strong was because businesses are stockpiling larger inventories. Once you factor out the impact from the inventory boost, GDP growth would have been just 1.9%.
"Overall, the report still paints a picture of subdued underlying growth," said Yelena Shulyatyeva, U.S. economist with BNP Paribas.
Why are businesses adding to their inventories so dramatically? It's not clear. It could be a sign that companies expect demand will pick up in the future -- so they are stocking their shelves in advance. Or, it could be an indication that demand is weaker than expected, and goods are lingering on the shelves longer than planned as a result.
Some evidence points to the latter theory, which would be discouraging news. Consumer spending, for example, grew at a slower pace in the third quarter than originally reported.
Meanwhile, after revisions, both residential and commercial real estate contributed slightly less to economic growth than they had in the original GDP report.
Related: New home sales surge 25% in October
What's more, economists expect the fourth quarter GDP numbers to be weaker, as inventories are unlikely to contribute to growth in the next quarter.
"The pace of inventory building is clearly unsustainable and there will have to be some slowing in coming quarters," said Jim O'Sullivan, chief U.S. economist with High Frequency Economics.
It's also possible that the fourth quarter GDP numbers will be impacted by the government shutdown in October.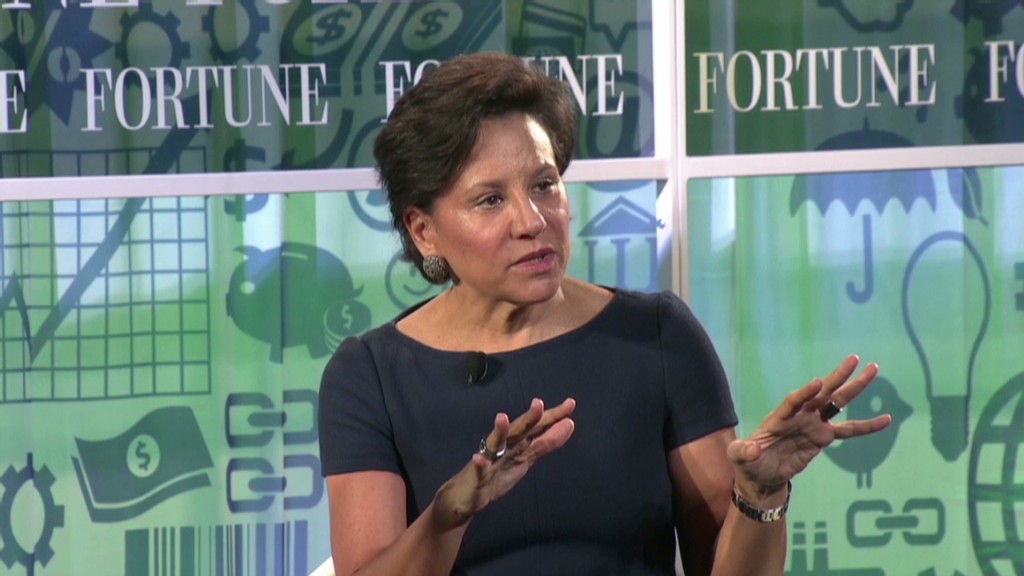 That said, there are other more recent signs of economic strength -- most notably in the job market.
Claims for jobless benefits fell last week, as 298,000 people filed of their first week of unemployment insurance. That's the lowest number since September. It's possible that seasonal factors could be at play, as Thanksgiving fell later in the year. But claims have consistently been hovering around pre-recession levels for the past few months. Lower levels of claims are an indication that layoffs are waning.
And on Wednesday, payroll processor ADP reported that private-sector job growth was much stronger than expected.
This data comes ahead of the government's key monthly jobs report due Friday. Economists surveyed by CNNMoney expect that report to show the economy added 183,000 jobs and the unemployment rate fell to 7.2% in November.