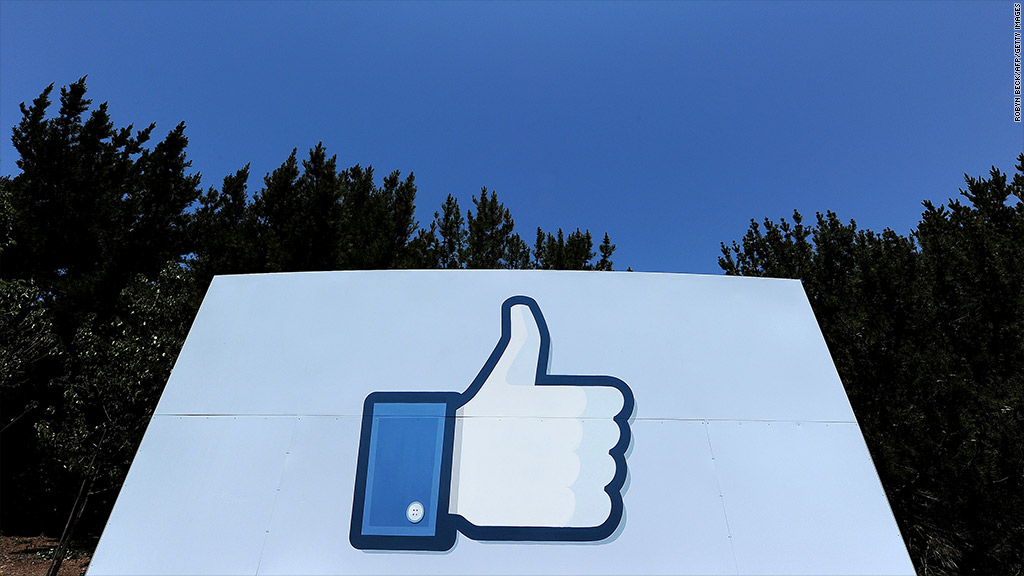 Facebook is on your desktop, tablet and smartphone. But it isn't in the S&P 500 yet.
Still, that hasn't stopped investors from speculating about when the company might eventually be added to the blue chip index.
The latest example occurred Wednesday when UBS analyst Trista Rose suggested that an announcement of the social network's addition to the S&P 500 could happen by the end of the day's trading session.
Her rationale: S&P 500 constituent Molex (MOLX) was about to close a deal to be acquired by privately held Koch Industries, opening up a slot for its replacement.
Facebook (FB) would be a "clear front-runner as an upcoming inclusion candidate", she wrote in a research note. Shares popped 4% Wednesday as that report made the rounds on Wall Street.
Rose turned out to be wrong. Standard & Poor's did announce after the closing bell Wednesday that Molex would be removed from the index ... and that it would be replaced by shopping mall owner General Growth Properties.
Shares of Facebook fell slightly Thursday while General Growth Properties (GGP) rose more than 3%.
Related: 2 million Facebook, Gmail, and Twitter passwords stolen in massive hack
But even though Facebook wasn't added to the S&P 500 this week, many analysts still think it won't be much longer before it joins the index.
Laura Martin, an analyst with Needham & Co., said it is a question of when, not if, Facebook is added to the S&P 500. She argues that the company can't be ignored for much longer given how big and profitable it is.
Using Google as a guide, Martin thinks there's a strong chance Facebook will be added to the S&P 500 in the next three months.
She noted that Standard & Poor's waited 19 months before it added Google (GOOG) to the index. Google went public in August 2004 and was added to the S&P 500 in March 2006.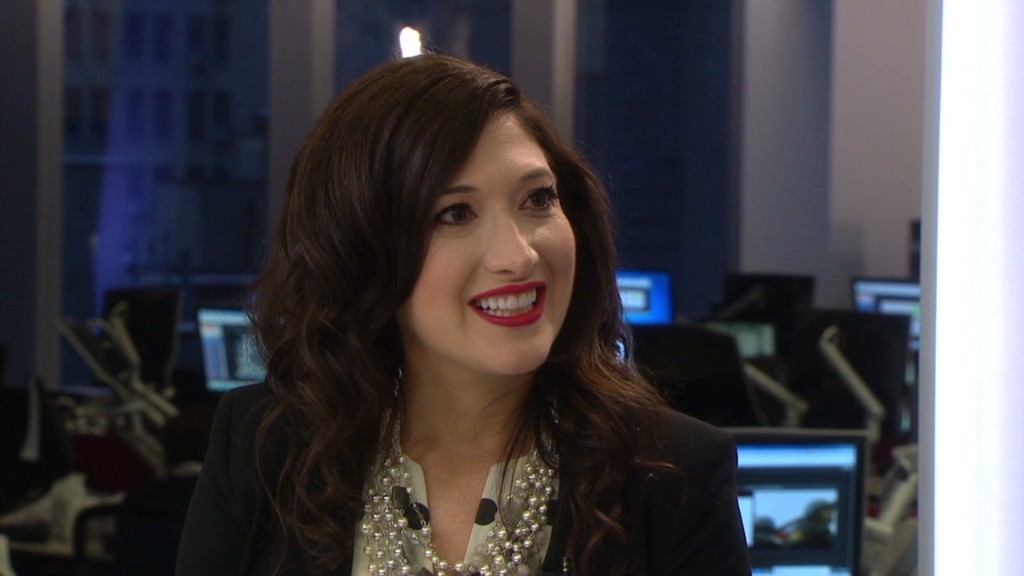 Facebook is approaching its 19-month anniversary as a public company. Its initial public offering was in May 2012.
Martin added that the calls for adding Facebook will only grow louder until Facebook finally joins the S&P 500.
In an email Thursday, Standard Poor's spokesman Dave Guarino declined to comment on when Facebook may be added to the index.
But the case for Facebook to be added to the S&P 500 is a good one.
With a market value of $119 billion, Facebook is currently the biggest publicly traded company not in the S&P 500, according to FactSet.
And according to Standard and Poor's methodology, "initial public offerings should be seasoned for 6 to 12 months before being considered for addition to an index." (The speediest jump ever into the S&P 500 goes to Metlife (MET). The insurance conglomerate was added to the index a mere eight months after it went public in 2000.)
And after its shaky IPO, Facebook shares have roared back -- rallying 80% this year.
A company has to be "big enough, persistent enough, and old enough," said Martin. "We now know those hurdles have been met."
For Facebook, the benefits of joining the S&P 500 club are clear: an expanded investor base and validation that the company is one of the most important in the country.
And for the average investor, the move will make it easier to own a small piece of Facebook. According to Morningstar, there are 1,300 mutual funds and 13 exchange-traded funds that use the S&P 500 as their primary benchmark. So they would all add Facebook shares to their holdings once it is included in the index.