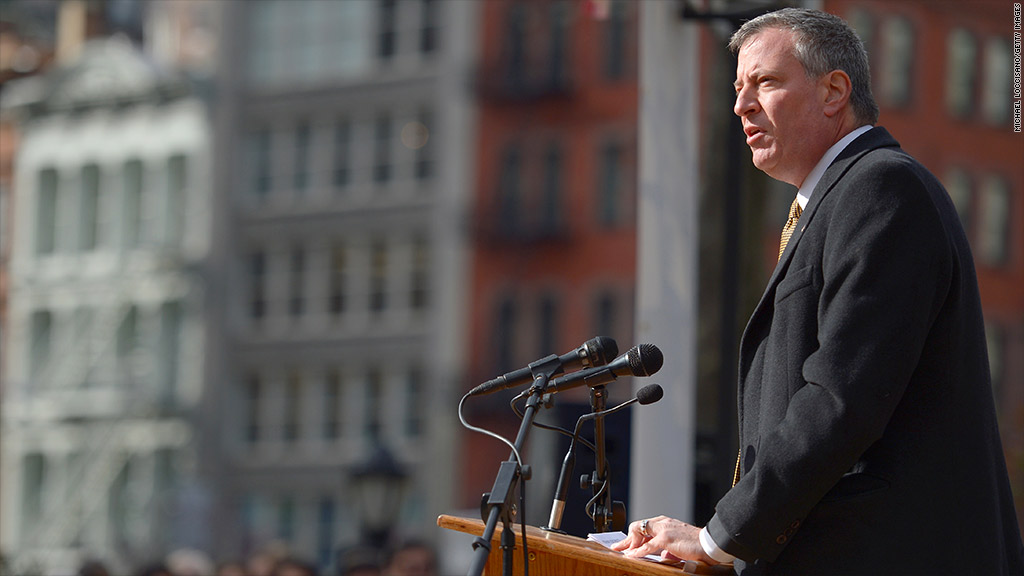 For most low-wage workers in the United States, calling in sick means not getting paid.
Two thirds of workers at the bottom 25% of the pay scale -- the country's lowest earners -- do not receive paid time off for illness, according to a Labor Department report this year. Three quarters of part time employees are not paid when they miss work due to illness.
But several cities are trying to change that. There are currently sick leave laws on the books in San Francisco, Seattle and Washington, D.C.
Beginning in April, New York City will require companies with 20 or more employees to provide up to five days of paid sick leave. And the city's mayor-elect, Bill de Blasio, says that expanding this new sick leave law will be one of his top priorities when he takes office in January.
Although the existing law will eventually require companies with 15 or more employees to provide paid sick leave, de Blasio wants to make it apply to companies with five or more employees.
Related: Fast food workers protest for pay
The paid sick leave law will apply to about 1 million workers as it is currently written, according to A Better Balance, a worker advocacy group that helped write the law.
About 384,000 more workers would be eligible for sick leave under de Blasio's revised plan, his office said. (de Blasio is currently serving as New York public advocate.)
Companies that employ low-wage workers aren't thrilled with this proposal. They fought to dial back the law's original, tougher requirements, and don't want to see it go any farther.
Related: The 'haves' and the 'have nots'
Andrew Rigie, executive director of the New York City Hospitality Alliance, said the version set to take effect next year "offers appropriate employee protections." His group represents restaurants, bars, hotels and similar venues.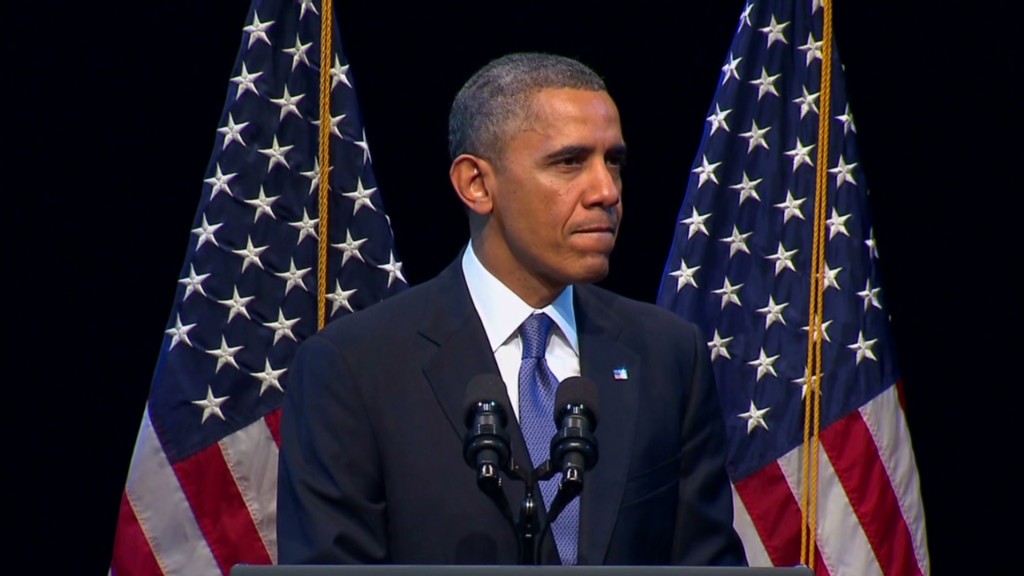 City Councilman James Gennaro, a Democrat from Queens who was opposed to the original law, outlined the service industry's objections: That it is costly and unnecessary.
"Typically, businesses in these sectors handle illness with an informal barter system, where employees can exchange shifts when they or a family member are ill. This is not something that the government can effectively regulate," he wrote in a 2012 op-ed published in The New York Post. The bill's "one size fits all" method won't work, he said.
Related: D.C. moves towards $11.50 minimum wage
Supporters of the law say it wouldn't cost businesses much. For instance, it would be less expensive, according to A Better Balance, than increasing employee wages by 25 cents an hour.
"Many businesses already give sick time or (other) paid time off," said A Better Balance executive director Sherry Leiwant. "It's really not going to be a burden on business and ... you don't want people coming in to work sick."
Her group would like to see the law expanded, but supported the compromise version because it was better than nothing.
Besides expanding paid sick leave, de Blasio also hopes to take on school inequality and the police department's stop and frisk policy.
These issues signify that "we're living a tale of two cities right now, where some are doing very well and a lot of New Yorkers are struggling," he said in an August interview on CNN's "Piers Morgan Live."