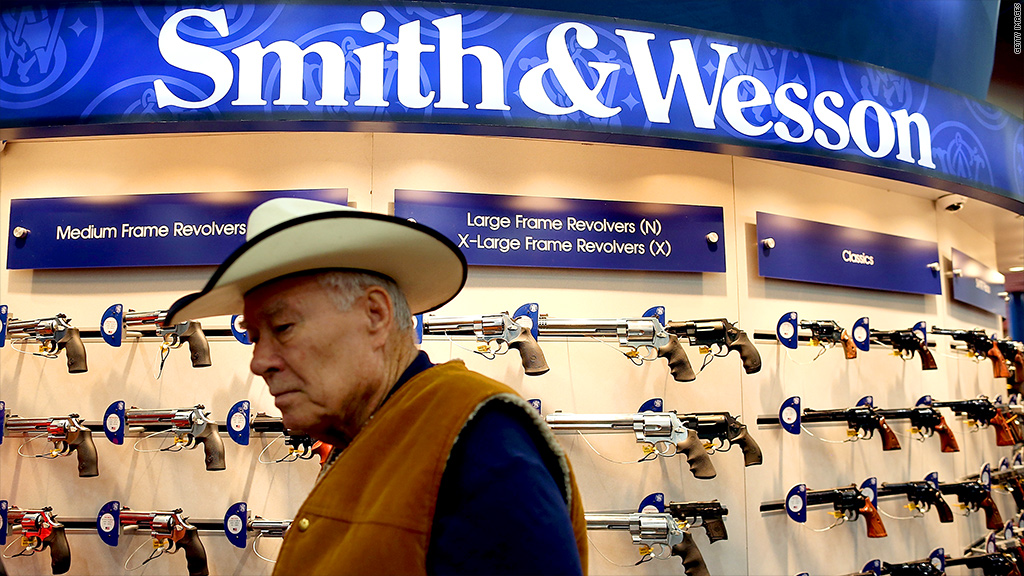 The gun control debate on Capitol Hill has come and gone, but the firearm business is still booming.
Smith & Wesson (SWHC) shares surged 6% in after-hours trading Tuesday following another strong quarterly earnings report from the gun maker, which said its handgun sales had grown 27% versus a year prior.
Gun sales have surged since the reelection of President Obama last year, fueled by concerns about more rigid regulation in the wake of mass shootings in Newtown, Conn., and Aurora, Colo. Smith & Wesson reported record quarterly sales earlier this year, saying it was unable to keep up with demand despite increasing production.
Although the pace of sales has moderated in recent months, gun stocks remain a popular choice among investors. Smith & Wesson shares are up nearly 44% on the year, while fellow gun maker Sturm Ruger (RGR)is up nearly 60%.
Smith & Wesson has been helped on its rise by a $100 million stock buyback completed earlier this year. The company recently authorized an additional buyback of $15 million.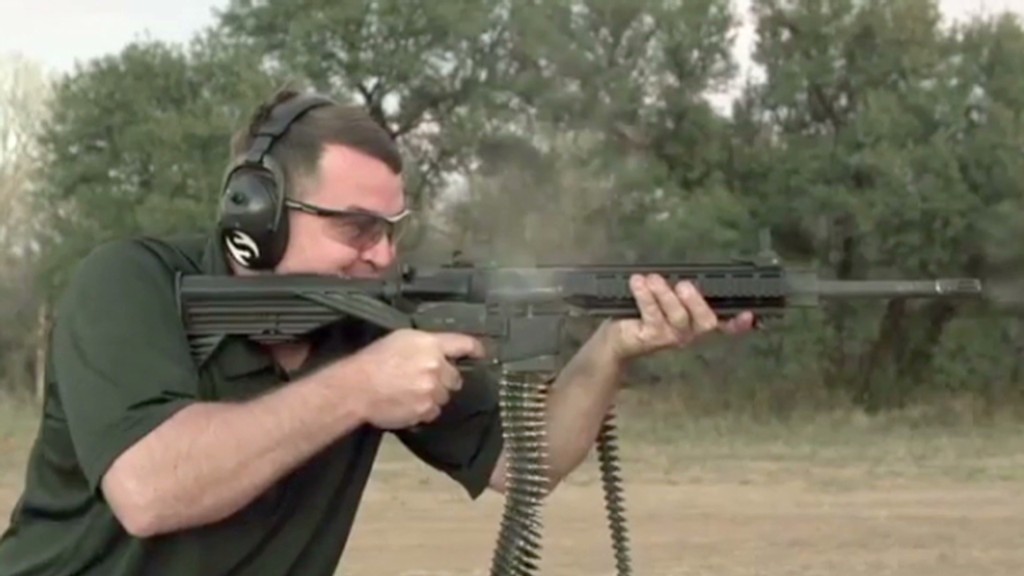 Smith & Wesson's net sales for the three months ended October 31 hit $139 million, good for a $58 million profit.
Lawmakers debated strengthening gun control laws earlier this year, but the Senate ultimately failed to pass legislation that would have expanded background checks and banned some semi-automatic weapons.