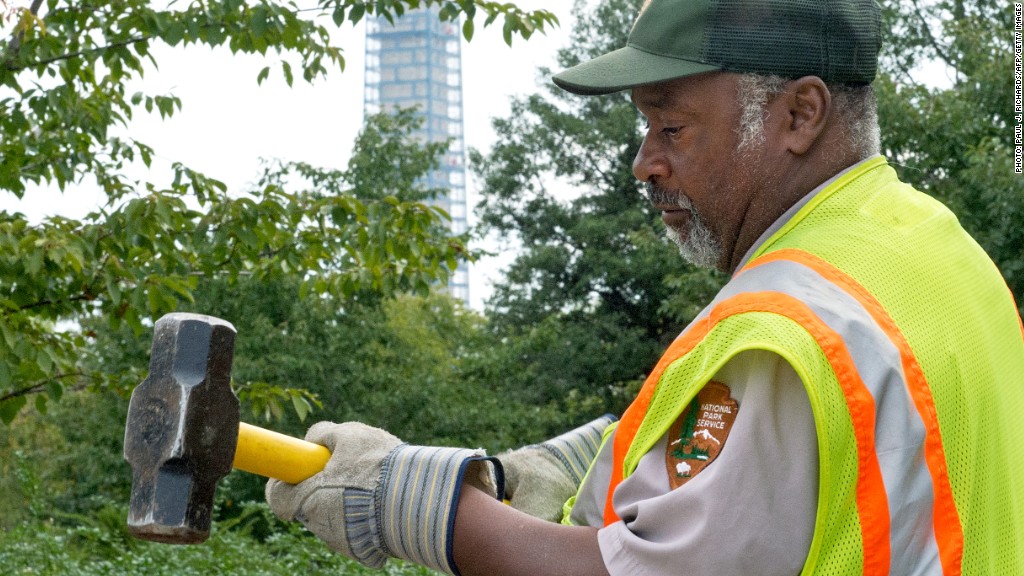 Federal workers are outraged that a possible bipartisan budget deal expected by Friday could require workers to pay more into their pensions to offset other budget cuts.
"It's a pay cut and it's not fair," said Pete Randazzo, an information technologist at the Naval Postgraduate School in Monterey, Calif., who is about three years from retiring. "I don't know what it's going to do to the work force."
According to reports, the increased pay into pensions would offset some of the scheduled $110 billion in forced budget cuts next year. About 2.7 million federal workers, including those working for the Postal Service, would have to contribute more than the 0.8% of their paychecks that they currently put away toward their retirement.
Related: Pentagon to cut jobs, contracts by $1 billion
Nobody knows how much more workers would pay until the deal is announced, but Republicans were pushing for 2% of each paycheck.
The monthly annuity benefit that federal workers collect upon retirement wouldn't change.
The budget deal is still in negotiations but is expected to be completed by Friday. The deal aims to avoid another federal shutdown for two years and would need to be passed by the full House and Senate.
For a worker making the federal average of $78,000, hiking pension contributions up to 2% of paychecks would mean he or she gets $936 less in take-home pay each year.
The pension deal is just the latest blow to federal workers, who haven't seen a raise since 2010. Many workers also had their pay cut over the summer thanks to forced furloughs.
Randazzo said he's afraid the deal will push even more workers to leave the federal government.
He said workers understood when the federal government changed pension terms for new hires on Jan. 1, forcing new employees to pay a bigger portion of their paychecks, 3.1%, toward pensions.
"For existing employees who have worked under the same pension terms for the past 10, 20 or 30 years, I don't think anyone sees this as fair," said Randazzo, a local union chief for the National Federation of Federal Employees.
Related: Washington budget dysfunction: 5 ways it can hit you
Indeed, federal workers are leaving in droves and they're not getting replaced. In November, 7,000 federal workers left or retired, pushing total federal employment down by 92,000 jobs over the past 12 months, according to the Department of Labor.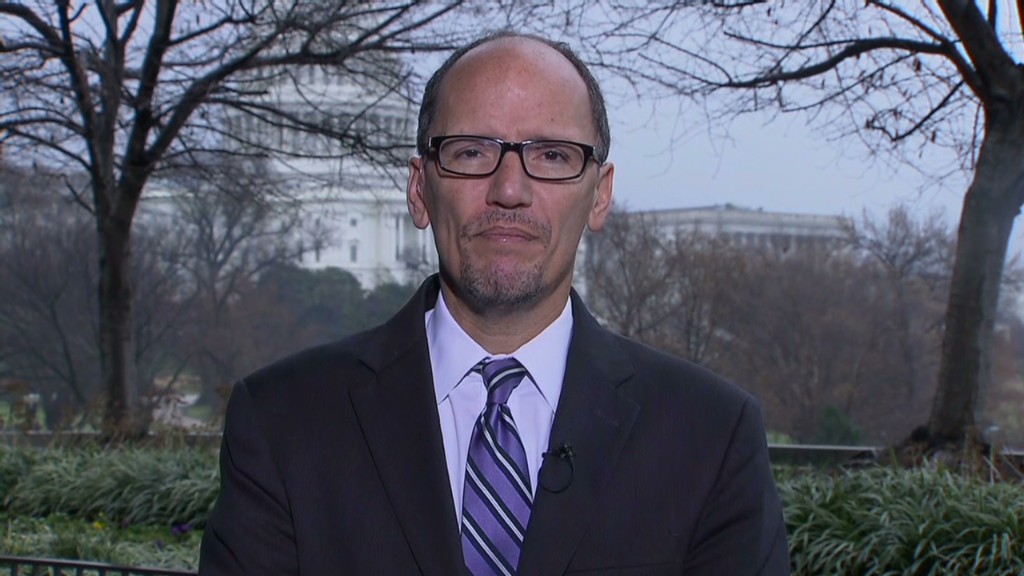 For the past several years, Republicans have been pushing for federal workers to contribute more toward pensions. Republicans got leverage after President Obama also suggested workers pay more toward pensions in his proposed 2014 budget as a way to increase revenue without raising taxes.
Unions and employee groups have been fighting the pension change. They say federal workers have already "sacrificed over $113 billion for deficit reduction since 2011" -- the figure being based on 3 years without a pay hike and the bigger contribution new hires must put toward pensions.