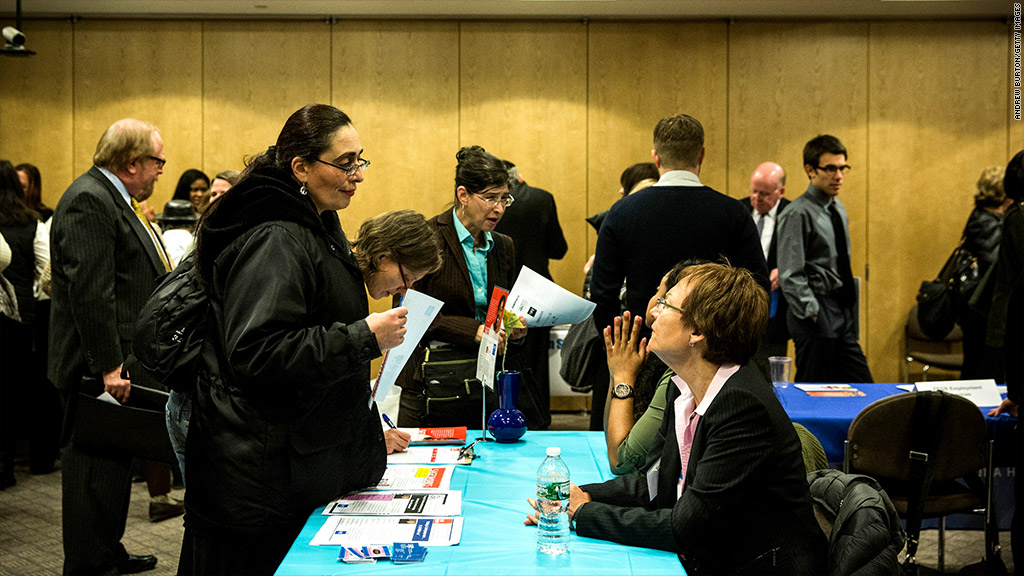 It's not looking good for 1.3 million long-term unemployed workers who were overlooked by a budget deal reached by key lawmakers late Tuesday.
Federal unemployment benefits will expire on Dec. 28. And with the House scheduled to leave town for the year on Friday, it's looking increasingly unlikely that Congress will agree to extend the recession-era program that fills the gap when state unemployment insurance runs out for workers who can't find a job.
Extending benefits is a priority for Democrats and President Obama, but most Republicans have been cool to the idea. In a statement on the budget deal on Tuesday, Obama said Congress has "more to do."
"Congress should extend unemployment insurance, so more than a million Americans looking for work don't lose a vital economic lifeline right after Christmas, and our economy doesn't take a hit," the President said in a statement.
Will you lose unemployment benefits? Tell us your story here
Senate Majority Leader Harry Reid acknowledged the difficulty in getting help for the unemployed passed this week, but said Wednesday he would push for an extension of unemployment benefits "after the new year."
It will hurt an additional 850,000 workers, who are slated to run out of the state benefits in the first three months of 2014.
The White House Council of Economic Advisers and Department of Labor issued a joint report last week touting how jobless benefits buoy the economy, while keeping 2.5 million workers out of poverty each year.
The White House pointed out in a report that if benefits expire, U.S. GDP could fall next year by 0.2 to 0.4 of a percentage point, according to the Congressional Budget Office and a J.P. Morgan Chase economist.
Related: White House: Extend jobless benefits
Republicans have said in memos that the program has already cost $252 billion through July.
Last week, House Speaker John Boehner suggested he was open to an extension if the White House came up with a plan.
The program was first signed into law in June 2008 by President George W. Bush, when the unemployment rate was 5.6% and the average duration of jobless insurance was 17.1 weeks.
The unemployment rate climbed to more than 10% at the height of the Great Recession in 2009, and the government extended the federal benefits.
However, thanks to a weak recovery, those benefits have been either extended or expanded 11 times, most recently on Jan. 2 .
Related: I will lose my jobless benefits by year end
Last week's strong November jobs report didn't help the case that the economy remains weak. The report showed that the unemployment rate fell to 7%, a five-year low, and indicated that some long-term unemployed got jobs.
Because of the federal program, people who can't find jobs get unemployment benefits for an average of 36.1 weeks. Federal benefits kick in after state benefits run out, and range between 14 to 47 weeks, depending on the state a person lives.
Most states have cut back unemployment benefits, as the labor market has improved.
"As lawmakers prepare to head home to be with their families during the holiday recess, they must not turn their backs on millions of families struggling with long-term unemployment and a weak labor market," said Christine Owens, executive director of the National Employment Law Project in a statement.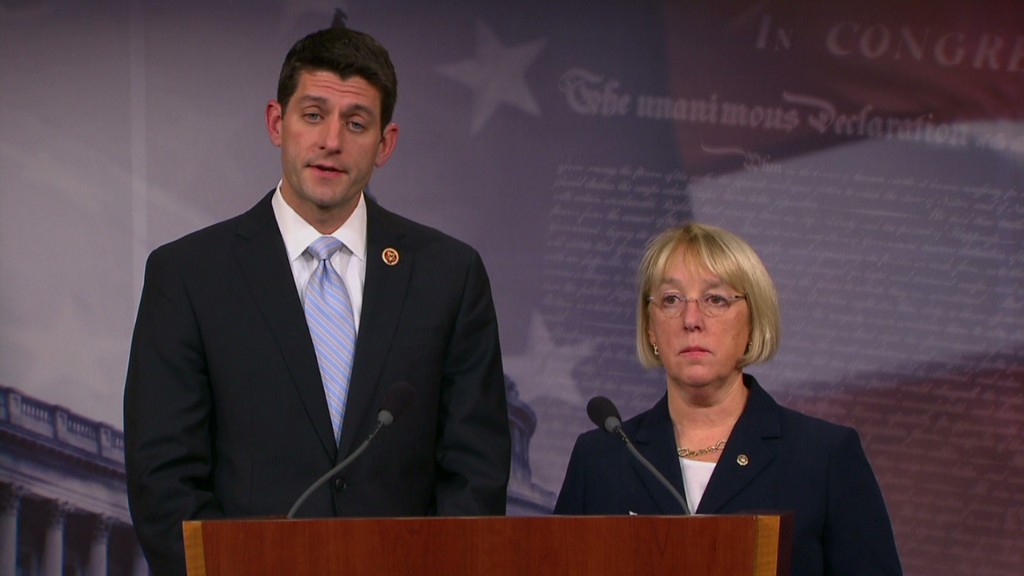 The cost to extend the federal benefits by another year is about $26 billion, according to the Congressional Budget Office.
-- CNN's Ted Barrett contributed to this report.