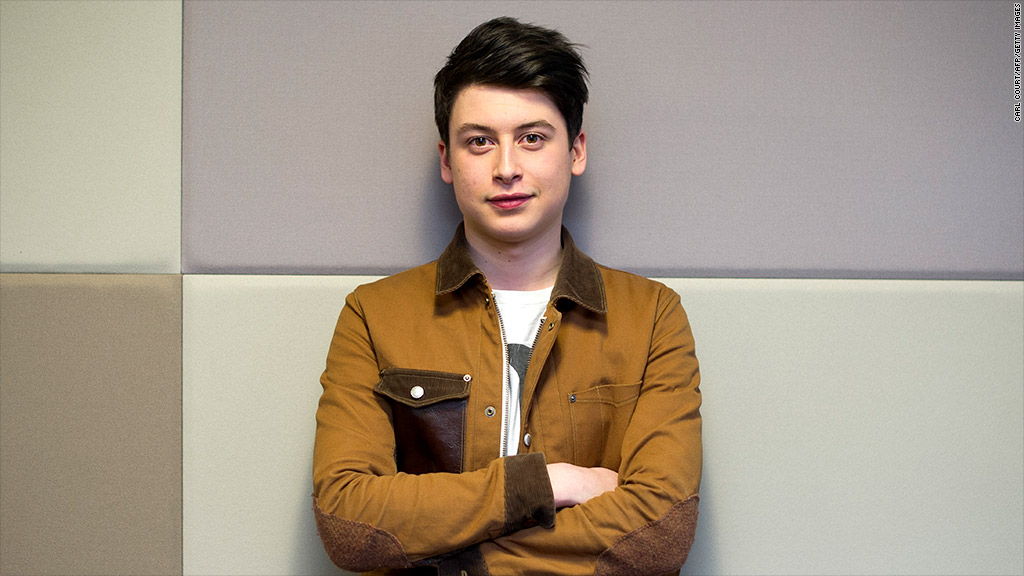 Remember Nick D'Aloisio, the teen wunderkind who sold his company to Yahoo for millions? He hasn't planned his early retirement just yet. He's still at Yahoo, and he's loving it.
"I could have left Yahoo six months ago. I can leave whenever I want," the 18-year old D'Aloisio told CNNMoney at the Le Web tech conference in Paris on Wednesday. "I'm there at Yahoo because I'm enjoying my work."
D'Aloisio says he is developing software that makes Yahoo's mobile search experience more user-friendly.
Related: Yahoo's teen star on the digital future
That's a role that suits him well. Summly, the company D'Aloisio sold to Yahoo for a reported $30 million, automatically summarized mobile search results into easily digestible chunks of text. Summly's technology was quickly folded into Yahoo's infrastructure after the acquisition.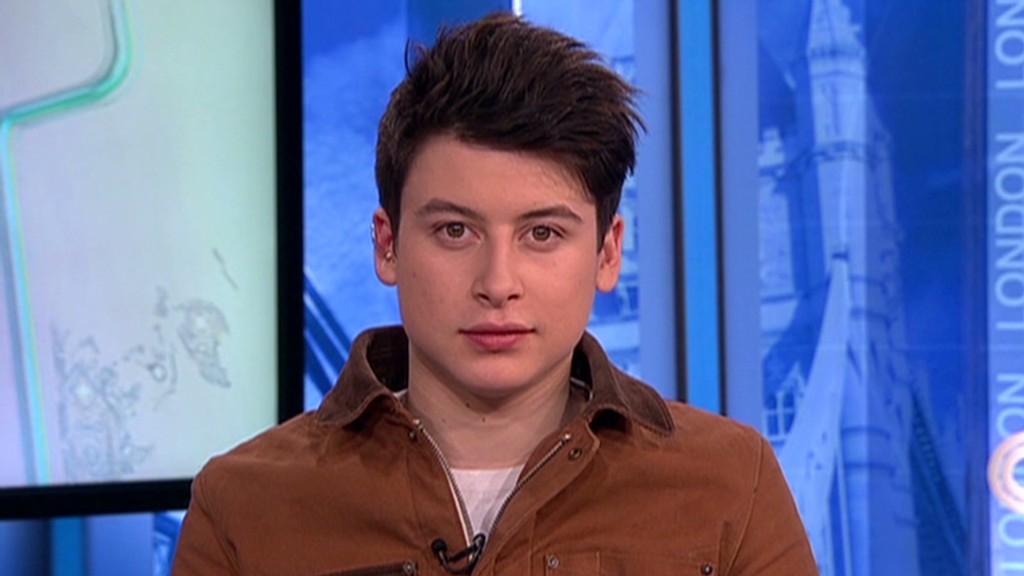 D'Aloisio said the apps he's working on now will be similar to Summly, but they will include multimedia content, including video.
D'Aloisio, who lives in London, says he tries to get to Yahoo's Sunnyvale, Calif., campus as often as he can. He says he enjoys working with talented engineers but also cherishes the freedom Yahoo gives him to experiment.
"At first it was a bit weird because it was a full time job and I have a boss and all that stuff, but then over time I found I was fortunate enough to basically to do what I did at Summly," D'Aloisio said.
Another advantage for working for a tech giant like Yahoo? He no longer needs to chase venture capitalists for new rounds of funding, allowing him to focus entirely on developing new technology.
D'Aloisio gained overnight fame and fortune in March when the young entrepreneur sold his company to Yahoo, which regained significant buzz since Marissa Mayer took the helm. Summly was one of dozens of bets on mostly small tech companies that Mayer believes will strengthen Yahoo's mobile, social, gaming and video capabilities.
Related: How Yahoo's acquisitions fit into Mayer's master plan
"Yahoo is going through such a pivotal transformation," said D'Aloisio. "We're redefining all our mobile products. The apps are winning awards ... I'm enjoying actually learning and being mentored by these people."
While D'Aloisio tinkers with code at Yahoo, he is simultaneously completing his high school education.
Saying he likes to "think in very small steps," he's still not sure what the future brings. But he's not looking for change anytime soon.
"Right now, I'm satisfied," he said. "That could change. But I'm really enjoying what we're working on."
He said he could still see himself working at Yahoo in five years, but he might also like to go to a university,
"I could also see myself doing another company," he added. "I haven't made that decision yet."