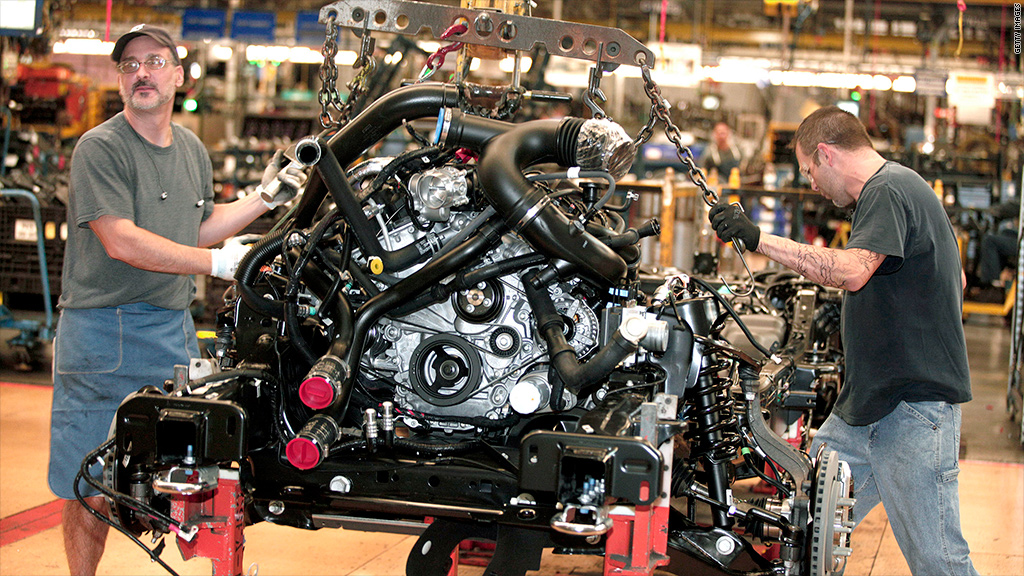 Ford is gearing up for a big 2014.
The Michigan-based automaker said Thursday it's on the brink of "the fastest and most aggressive manufacturing expansion the company has undergone in 50 years." It plans to add 5,000 new jobs in the U.S. next year, including 3,300 salaried positions.
The company also plans to open new factories in Brazil and China, and will introduce 23 new vehicles globally.
"The last time Ford (F) was growing like this, Dwight D. Eisenhower was the U.S. president," John Fleming, Ford's executive vice president for manufacturing, said in a statement.
Related: GM names Mary Barra as CEO
Unlike rivals General Motors (GM) and Chrysler, Ford avoided a taking a federal bailout following the financial crisis. However it has had its own struggles, laying off and buying out tens of thousands of workers over the past decade.
But in recent months things have been looking up for the industry, which has been buoyed by low gas prices, increased access to credit and pent-up demand.
Ford's November sales rose 7% versus last year, and the company says it's gaining U.S. market share at a faster rate than any of its competitors.