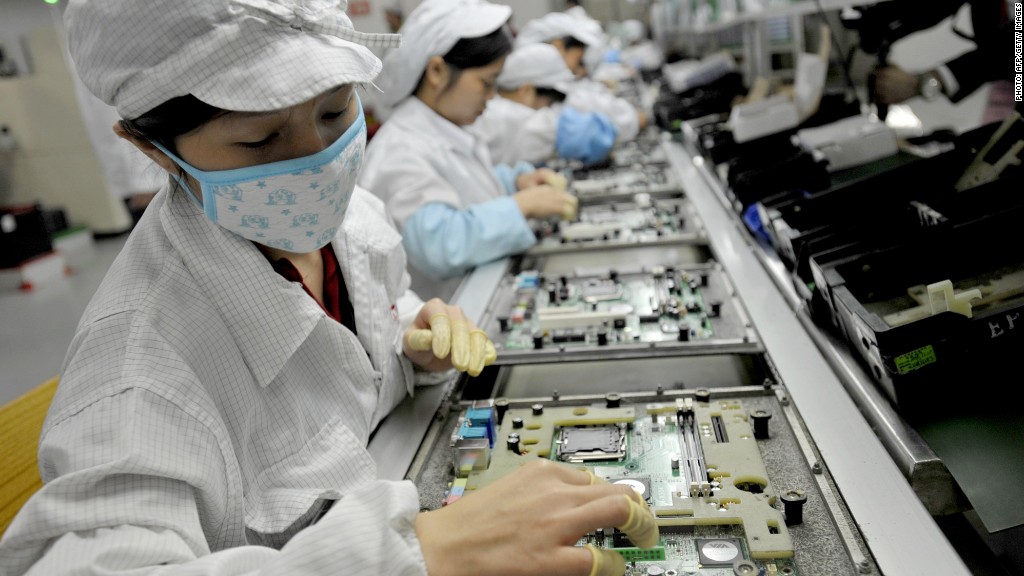 A watchdog group says conditions at facilities of Apple supplier Foxconn have improved in recent months, though the factories are still in violation of Chinese laws on work hours.
In a report released Thursday, the Fair Labor Association said three Foxconn facilities in China employing an estimated 170,000 workers have made "steady progress" in improving working conditions over the past 15 months. The FLA worked with the company to develop an action plan to address the issue.
The group said Foxconn had constructed additional exits and restrooms at the three facilities, and had revised its policies to limit overtime hours to 36 per month and three per day.
But the report found that workers at one of the factories had worked more than 60 hours a week on numerous occasions between March and October of this year, and that all three had exceeded the monthly overtime limit.
"Progress has been made with respect to hours of work, but the three factories are not in compliance with Chinese labor law," the FLA said.
Related: Foxconn to build plant in Pennsylvania
The FLA is a non-profit organization that formed in 1999 following a series of sweatshop scandals involving Nike and other apparel makers. Nike (NKE) was one of the founding members of FLA, which requires its members to meet a labor-standards code of conduct.
The FLA performs audits of its members' facilities to monitor labor compliance, though it has also been criticized by activists for drawing funding from the same companies it oversees.
Foxconn, one of the largest suppliers for Apple (AAPL) and other big tech companies, has drawn harsh criticism from labor activists in the past few years following a spate of suicides at its facilities. A Pulitzer Prize-winning series published last year by The New York Times documented hardships faced by Foxconn workers, including long hours and unsafe conditions.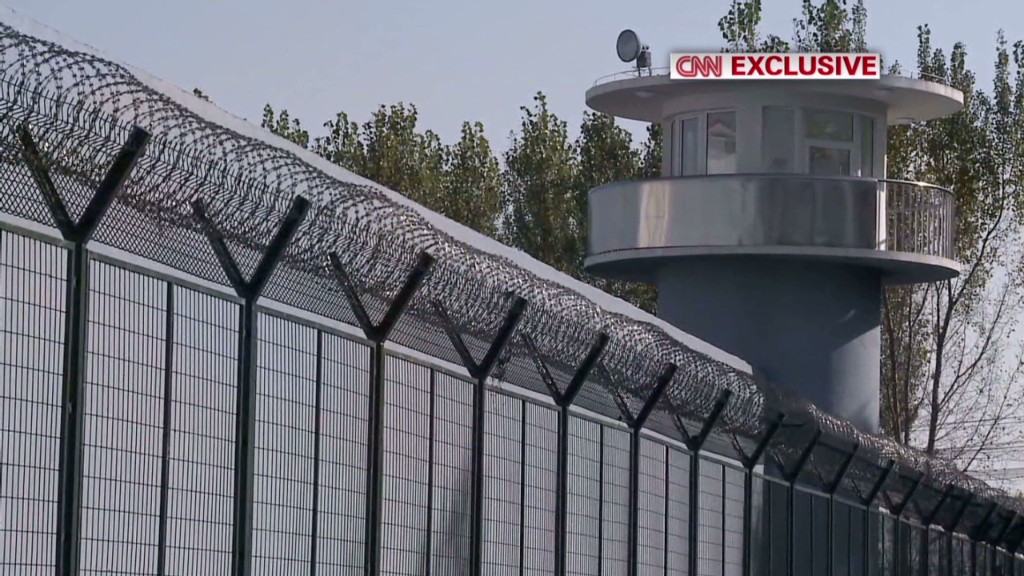 In a report released last year, the FLA found dozens of major labor-rights violations at Foxconn facilities, including excessive overtime, unpaid wages and salaries that aren't enough to cover basic living expenses.
In response, Apple and Foxconn pledged to implement reforms including a reduction of working hours, full payment of overtime wages and improved safety procedures.
Foxconn said Thursday's report "demonstrate[s] substantial overall progress by our company in carrying out the 15-month remedial program in many areas."
"[W]e recognize that there is more to be done, and that we must continue to sustain this progress and further enhance our operations," the company said.
An Apple spokesman said in a statement that the company has "already addressed 99% of the FLA's recommendations, and we continue to make progress through our own supplier responsibility program."
"Apple has led the industry in addressing excessive overtime at Foxconn and other suppliers, reducing the average workweek to 53 hours," the spokesman said, noting that Apple is the first and only tech company admitted to the FLA.
"[W]e are committed to reducing excessive overtime even further as we continue this journey with our supplier partners."
The news comes amid scrutiny of fellow Apple supplier Pegatron Corporation, which is based in Taiwan. Apple recently dispatched a team of medical experts to inspect a Pegatron factory in China following reports that a number of workers from the facility have died in recent months.