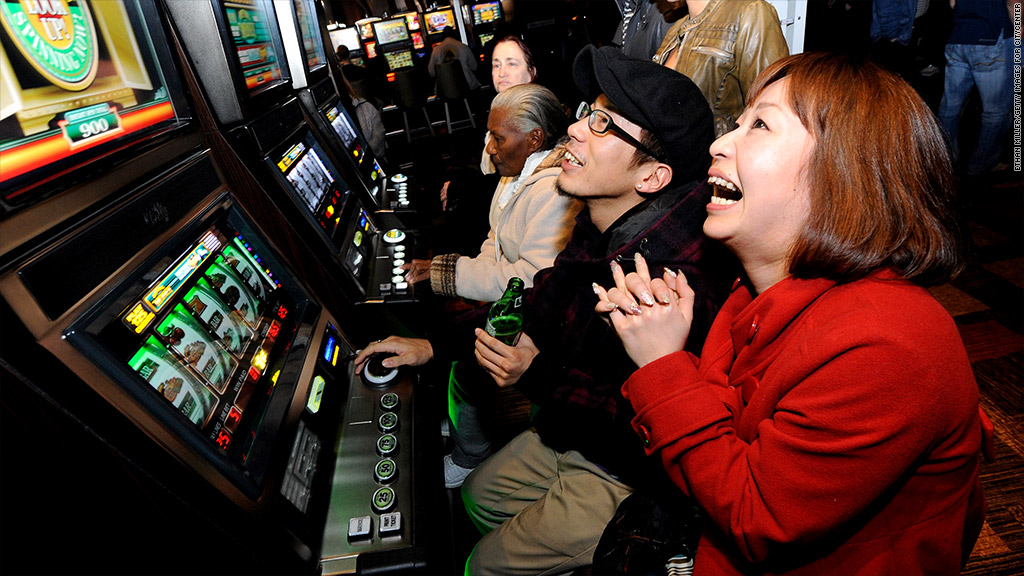 As millions of Americans rush to buy a chance at a $636 million jackpot in Tuesday's Mega Millions drawing, there are seven states where tickets are not available.
In three states religious objections have long trumped any efforts to start a lottery: Mississippi, Alabama and Utah.
"States across the South were slow to add lotteries," said Victor Matheson, an economics professor at Holy Cross College and an expert in lotteries.
Ironically, lottery tickets are also unavailable in Nevada, a state that has long embraced gambling of all kinds.
"It may seem odd that there's no lottery there, but the casinos don't want competition from a state-run lottery," said Matheson. "Since they have so much power, they have successfully blocked a lottery."
Related: You won the big one. Now what?
Lotteries spread nationwide in part because state legislators argued that businesses near the borders were losing sales to out-of-state competitors who could offer tickets. There are two states -- Alaska and Hawaii -- where that geographic competition argument doesn't carry much weight, and so neither of them sell lottery tickets.
The seventh lottery-free state is Wyoming, but that won't be the case for long. Wyoming legalized lotteries this past summer. But residents will still have to cross state lines to try to win today's jackpot, since it won't start selling Mega Millions and Powerball tickets until next year.
Related: $800 million in lottery prizes go unclaimed
It used to be that some states only sold Powerball while others only sold Mega Millions. But that would drive some lottery players across state lines when there were big jackpots in another state. So in January 2010 the two games reached a cross-selling agreement, meaning both games are now available in all 43 states, plus the District of Columbia and the U.S. Virgin Islands.
Related: On the horizon - a $1 billion lottery jackpot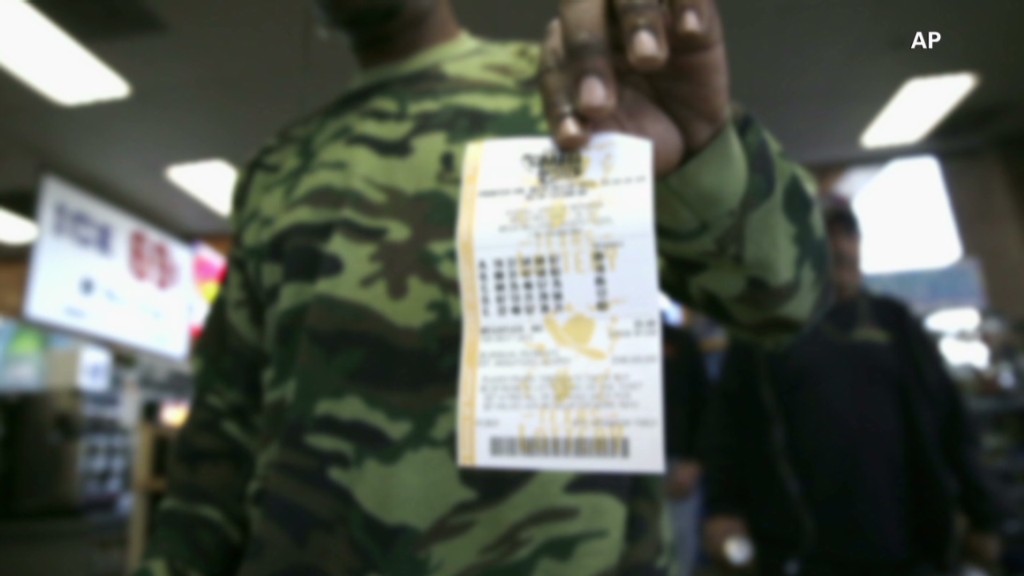 Each state has its own formula to determine where the money collected from lotteries goes. States pocketed a total of $19.4 billion on lottery sales of $68.8 billion in 2012, according to the North American Association of State and Provincial Lotteries.
Roughly $40 billion was paid out in prizes, while $4 billion went to retailers who sell lottery tickets. The remaining funds go to cover administrative and marketing costs.