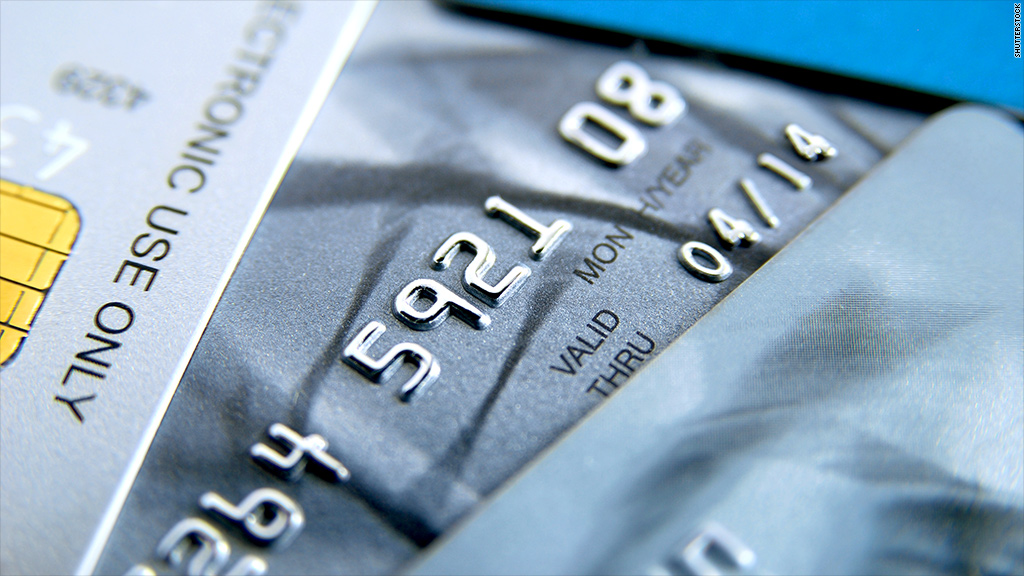 While government reform has significantly curtailed the number of credit cards being offered on college campuses, card issuers and universities are still cashing in.
The total number of marketing agreements credit card issuers had with colleges, universities and affiliated groups like alumni associations in 2012 was down 41% from 2009, when the Credit Card Accountability, Responsibility, and Disclosure Act was passed restricting the marketing of credit cards to college students, according to a report released Tuesday by the Consumer Financial Protection Bureau.
The CARD Act includes a number of protections for college students, such as banning the use of gifts to entice them to apply for credit cards and barring the marketing of pre-approved offers to those under 21 years old without their consent. It also prevents issuers from extending credit to someone under the age of 21, unless they have either proven their ability to make payments or have secured an adult cosigner.
Still, more than 1.2 million college-affiliated credit card accounts, which can be held by students, alumni or other cardholders, remained outstanding last year. Bank of America (BAC) subsidiary, FIA Card Services had nearly 1 million open accounts.
Bank of America spokeswoman Betty Riess said that alumni and other non-students are the target audience for these cards and make up 98% of all open accounts. "We don't market credit cards to students on campus and haven't done so for many years," she said.
Related: Buyer beware: retail cards have costly trap
Last year 45,519 new college-affiliated credit card accounts were opened -- down 18% from the 55,747 new accounts opened in 2009.
With students now harder to target, the majority of new credit card accounts opened last year were for alumni association credit cards, according to the report.
These cards were especially popular among graduates of Penn State University, which had the most open accounts with roughly 60,000 at the end of 2012. The Penn State Alumni Association received $2.7 million from issuer FIA Card Services last year. The group did not respond to requests for comment.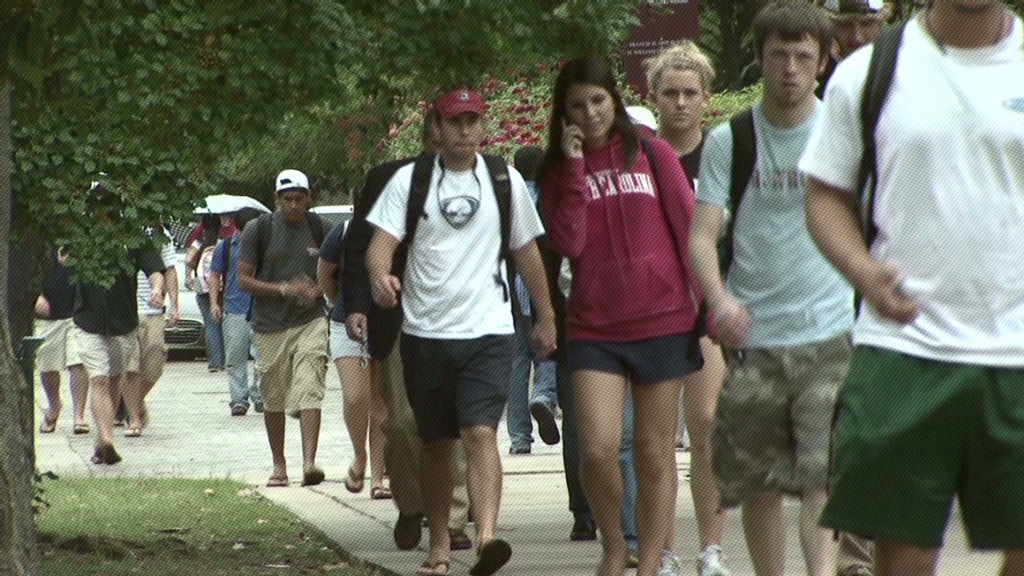 Typically, card issuers pay the partnering organization for the use of its name, logo and mailing list, which can be used to market the card. Many of the organizations also advertise the cards on their websites.
Overall, issuers paid more than $50 million to colleges, universities and other groups related to the cards, down from more than $84 million in 2009, the report stated. Alumni groups received nearly $31 million, and colleges and universities received roughly $11.8 million, while the rest went to other affiliated organizations, such as fraternities and sororities.
Related: Best credit cards for college students
Before the CARD Act went into effect in 2010, card issuers aggressively targeted college students, flooding campuses with fliers, free t-shirts, coffee mugs and other promotional materials.
Under the credit reform, financial institutions must publicly disclose information related to their credit card agreements with colleges, universities and other affiliated groups. The CFPB is now calling on the institutions to expand these disclosures to include debit and prepaid cards, which are offered at many colleges and universities.
"Students and their families should know if their school, whether well intentioned or not, is being compensated to encourage students to use a specific account or card product," CFPB Director Richard Cordray said in a statement. "When financial institutions secretly give kickbacks to schools, they are engaging in risky practices."