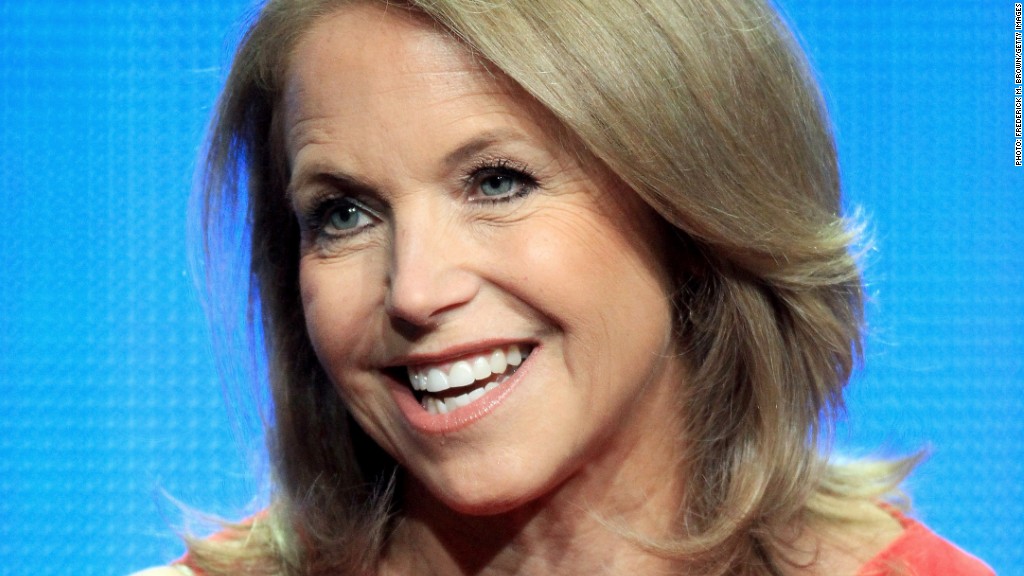 Katie Couric's days in daytime are almost over.
The television personality, once beloved as the co-host of NBC's "Today" show, said Thursday that she would not continue her daytime talk show, "Katie," after the current television season ends in the summer. The announcement reflected the fact that her show, while successful by some measures, had fallen short of the high expectations that Couric and others had set for it.
Couric and the company that syndicated "Katie," the Disney-ABC Television Group, said they had "mutually agreed" not to continue the show.
Once depicted, if not by Couric and Disney (DIS) then by the press, as a logical successor to "The Oprah Winfrey Show," "Katie" suffered from behind-the-scenes disagreements about content. Couric, for example, was said to want a more topical, news-oriented hour of television, while Disney executives wanted softer subject matter that was more in line with other daytime programming.
An even bigger point of contention was the cost of the show. "Katie" fared better than most daytime talk shows when it premiered in the fall of 2012; in fact, it garnered higher ratings than any of the other new entrants that year. But it also started with a far higher license fee from the local television stations that carried it -- and some of the stations wound up suffering from buyer's remorse.
Related: Robert Downey: A futurist knows
As an ex-daytime talk show host, Couric will have a lot of company -- syndication is a notoriously difficult corner of the television industry. Most of the other shows that debuted at the same time as "Katie" are long gone; the big exception is "The Steve Harvey Show," which has been renewed several years into the future.
Couric's original producing partner was Jeff Zucker, the former NBC Universal (GE) chief executive, who had previously worked with Couric at the "Today" show. Zucker left "Katie" a few months after it premiered to become the chief executive of CNN Worldwide, a job he formally assumed in January 2013. Shortly after he took over, Zucker poached one of his longtime deputies, Michael Bass, a co-executive producer of "Katie," for a senior vice president position at CNN. Time Warner inc. (TWX) is the parent company of CNN and CNNMoney.
Speculation about Couric's future with the talk show began when Zucker exited and it peaked in November, when Yahoo announced that Couric would become the "global anchor" for Yahoo News, a newly-created role for her. At the time talks were still ongoing about "Katie," but the Yahoo (YHOO) deal suggested that she was eying the exit.
Related: Hulu to pass the billion-dollar mark
She will start at Yahoo in January and will continue to host new episodes of "Katie" through June. (Determining now that the talk show will not return next fall allows local television stations to decide what other show to put in its place.)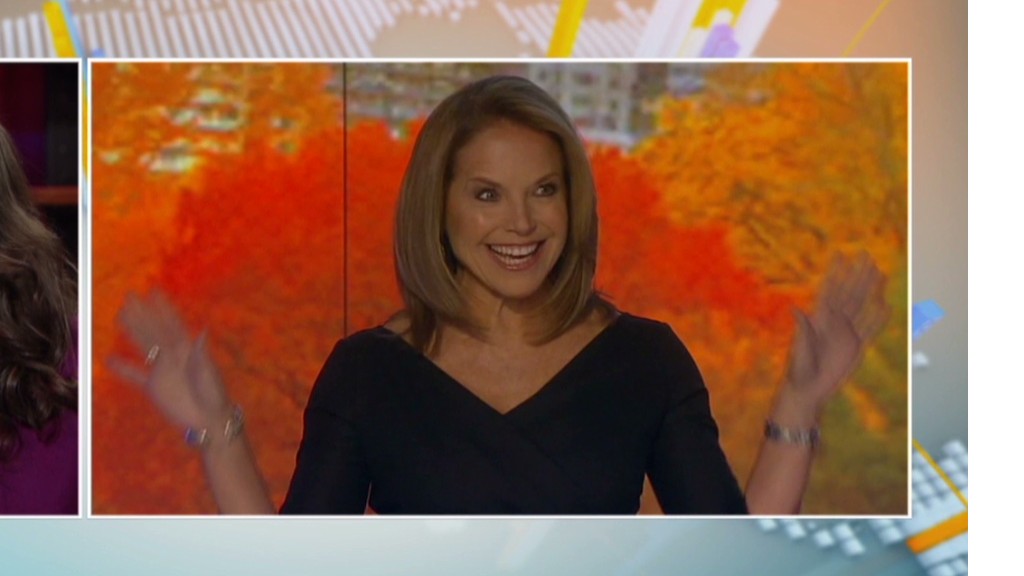 Couric wrote on Twitter on Thursday evening, "Incredibly proud of what we've accomplished with @KatieShow. Many thanks to my talented, hard-working staff & still so much to look fwd to!"