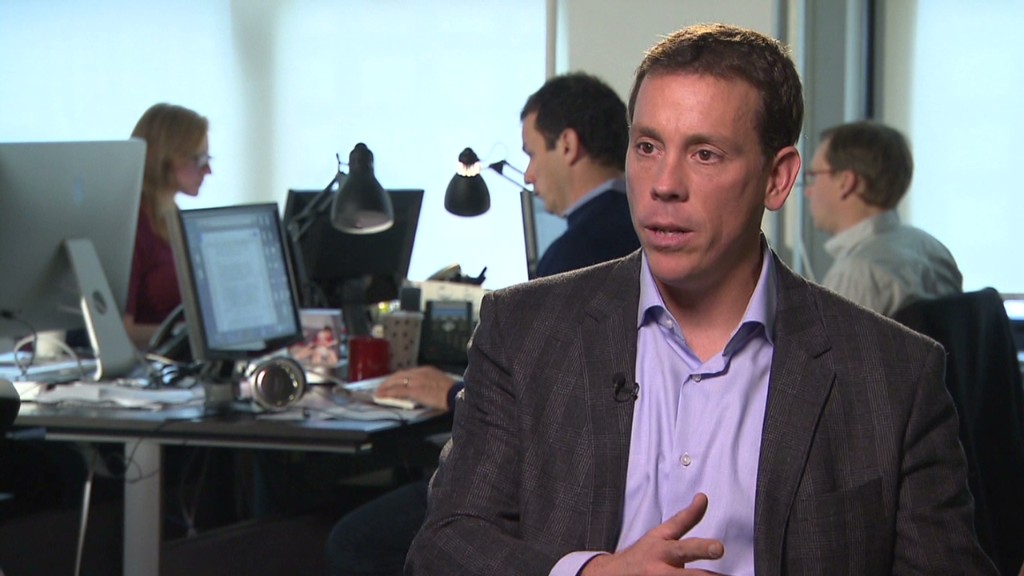 Politico, which has transformed coverage of Washington, D.C. personalities and policy-making, is now finding out if it can clone itself.
In the three months since acquiring a start-up news website in New York, called Capital, Politico has tripled the site's staff and focused in on three city- and state-size topics: City Hall, state government and the media. At the beginning of December, Capital formally relaunched with a new website design and a preview of a paid subscription service that is modeled after Politico's paid service.
Now Politico owner Allbritton Communications -- and many competitors in Washington and New York -- are watching to see whether readers and advertisers flock to the Empire State spin-off.
There could be more clones to come. "If it works [in New York], think about all the avenues that would open up for Politico," Jim VandeHei, the new chief executive of both Politico and Capital, said in an interview with CNN. "There's so many other areas that look a lot like New York or look a lot like a state that could be very attractive to Politico, and have a need for journalism."
VandeHei, like any careful CEO, declined to name any. But when asked if he had a third market in mind, he said "we have markets three, four and five in mind."
Related: New York magazine to go bi-weekly
California very well could be market three, given its size, the power centers of Silicon Valley and Hollywood, and the cutbacks that other news organizations have made in the state capital, Sacramento. While a Politico spokeswoman declined to comment, two people who have spoken with VandeHei about Politico's expansion plans said that he sees significant opportunity out West. The people cautioned, though, that his interest is mostly theoretical for the time being. Capital has to thrive first.
Speaking at Capital's compact midtown Manhattan office this month, VandeHei burst with enthusiasm about the news organization's chances in a crowded marketplace -- but he also channeled the Silicon Valley ethos of trying, failing and trying some more. "This is an experiment," he said. "We're committed to this experiment for a long time because we believe in it. But it is an experiment."
Politico has dispatched some top reporters and business executives to New York to set Capital on a Politico-like trajectory. For example, Maggie Haberman, a senior political reporter at Politico, wrote one of the lead stories for relaunch day on December 3, "Demystifying de Blasio," a 2,000-word assessment of the incoming New York City mayor Bill de Blasio. Capital reporters and editors now publish three daily newsletters that are modeled after Politico's Playbook newsletter.
They're actually published even earlier in the morning than Playbook — VandeHei said the goal is to have them hit inboxes by 5:45 a.m.
Related: News Corp acquires 'social news agency' Storyful
To hear VandeHei tell it, Capital is doing battle with well-known news organizations like The New York Times and The Wall Street Journal by being faster and hungrier. When he speaks about the dangers of reporters becoming complacent and resisting change ("The status quo is death," he says), he sounds like he's diagnosing his competitors, though he's careful not to criticize them directly.
"If you went into Politico, if you're here at Capital, most people here are relatively young. They don't have the sort of legacy attachment like, 'Oh man, I just wish it were done the old way.'
"People don't really think that way anymore," VandeHei said. "I think everybody is now bought into the fact that disruption is real: we're going to change, and let's just figure out how to change, do it profitably, but do it in a way that protects like the authenticity, the spirit, and the sanctity of the coverage because that's what matters."
The Politico mothership is privately owned so its financial performance can't be independently verified, but VandeHei and other executives say it is profitable thanks to a combination of sponsorships and paid "Politico Pro" subscriptions. Capital New York had yet to turn a profit when Politico acquired it. VandeHei is now installing Politico's subscription model at the new site, which is still being run by its founding editors Josh Benson and Tom McGeveran.
"We're going to have a really robust free site and I don't think that the people who currently read us for free are going to miss what's behind the paywall, but we think it's going to be very valuable and useful for the subscribers," Benson said. "If we can get those two streams" — the free and paid versions of the site — "to dovetail, then it lets us keep going and doing more of what we want to do."
Right now all of Capital New York's coverage is free; some of it will go behind the subscription wall in February, according to the company's current timeline.
The paid version of Capital will, like Politico's paid version, depend in large part on the simplest of delivery methods: email. If a subscriber signs up for alerts about, say, the New York Governor Andrew Cuomo, "it'll send the story to your inbox, so you'd be able to read it right then and there if you wanted to," McGeveran said.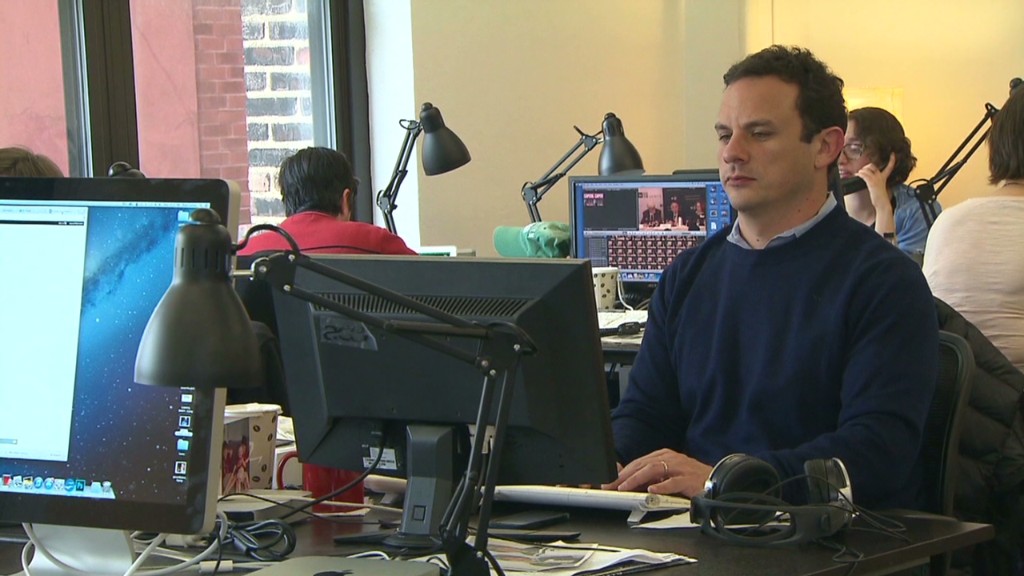 As a measure of the startup news organization's seriousness, McGeveran said Capital now has the largest news bureau at the statehouse in Albany, New York, with five reporters based there. The local Times Union newspaper has four.
"One large void that grew out of newsroom cutbacks, particularly at local newspapers, has been state government reporting," said Amy Mitchell, the director of journalism research at the Pew Research Center. "As newspaper budgets tightened, many lost their statehouse beat reporters. In some states and cities, nonprofit news outlets have stepped in to fill some of that gap."
"So," Mitchell said, "there is an opportunity here for an organization like Politico. Though at the same time, it may be harder in cities beyond New York and D.C. to draw local audiences, especially if the content comes with a fee."
That's why Politico's investment in Capital is being so closely watched. It's far too soon to declare it a success or failure, though over the weekend a company spokeswoman pointed to one optimistic sign: Capital's traffic, she said, has increased 131% between November (prior to the relaunch) and December. (The statistic came from the Web site's internal analytics software.)
VandeHei noted that Politico, which was founded in 2006, waited seven years before expanding to another region of the country.
"The disruption we benefited from in 2006 and 2007 — it hasn't ended," he said. "In some ways it's intensified and we'll probably have another five years of disruption. ...
"The world is going to be radically different five years from now," he said, pointing to mobile devices in particular. "So how do you [adapt] — I don't know. I want to be part of a company that's trying to figure out those answers."