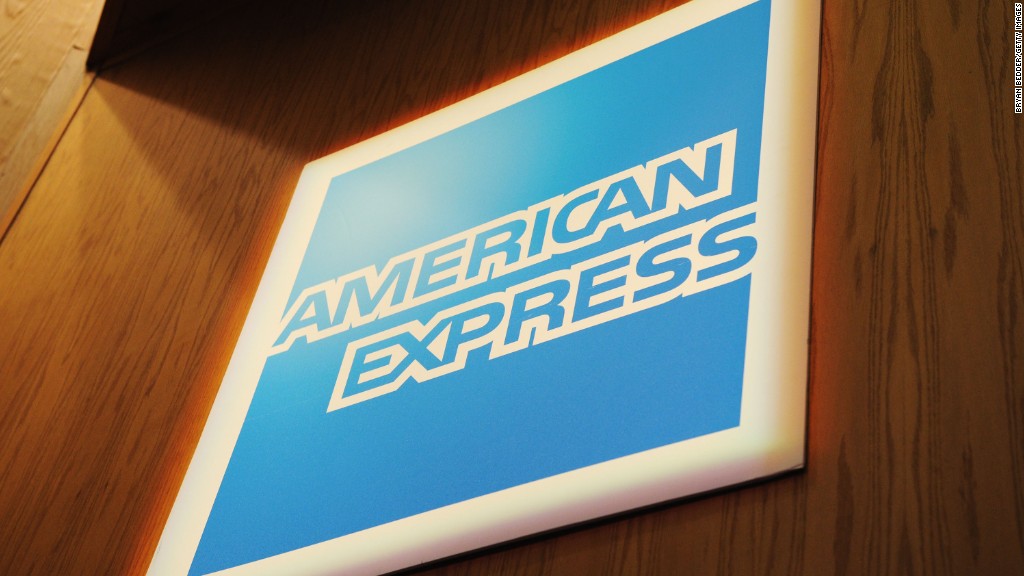 American Express was ordered to refund $60 million to customers for illegal credit card practices, according to the company and the Consumer Financial Protection Bureau.
The CFPB, a federal agency that monitors how financial products and services work for consumers, said that American Express (AXP) engaged in unfair billing tactics and deceptive marketing.
More than 335,000 consumers were affected. American Express said it started paying the remediation to customers earlier this year. The company wouldn't say exactly how much it has paid back so far.
Related: Chase relaxes limits on debit cards used at Target
According to the federal agency, American Express illegally marketed identity protection products and charged people without telling them that the services would be provided only after customers provided written consent.
The CFBP said that 85% of customers who enrolled in these services paid the full fee without receiving all of the advertised benefits.
Customers also paid interest charges on fees for services that were never received. In addition, the agency said that American Express charged unfair monthly fees that resulted in a card holder exceeding his or her credit card limit, which led to customers paying additional fees.
On top of the customer refunds, American Express will also pay an additional $9.6 million in civil penalties to the CFPB. The credit card company will pay another $3.6 million to the Federal Deposit Insurance Corporation and $3 million to the Office of the Comptroller of the Currency, who helped coordinate the action.