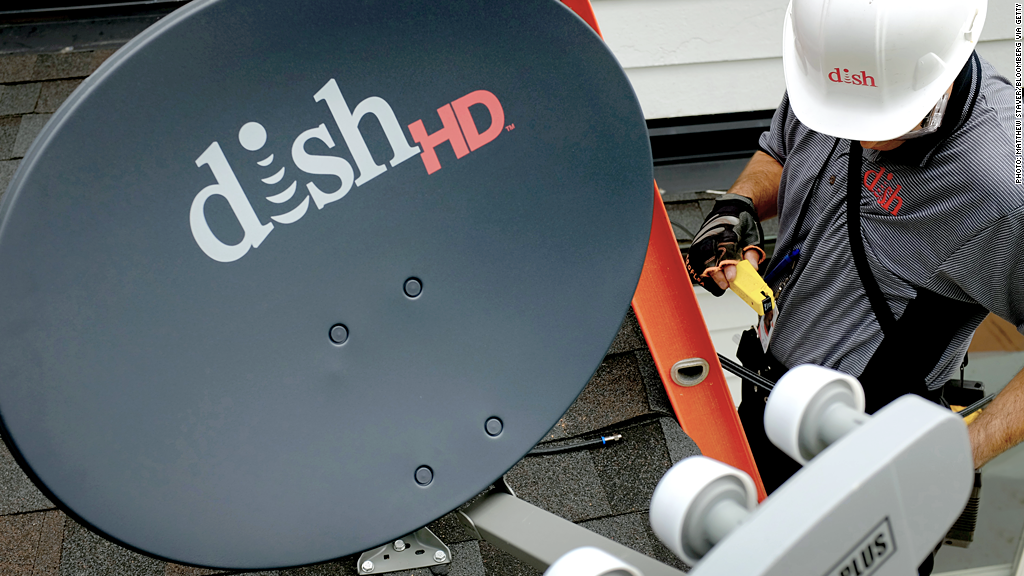 If you're a Dish Network or DirecTV subscriber, be prepared for another round of price hikes.
Following the trend from recent years, nearly every available package from the two satellite TV providers will increase in price, with fee hikes ranging between $2 and $5. Also in an annual tradition, both companies began notifying customers of the price hikes just before Christmas.
DirecTV's (DTV) 4.4% average price increase is higher than last year's 3.2% hike, according to Nomura Equity analyst Adam Ilkowitz. Its base "Entertainment" package will cost $58 per month next year, up $3 from last year's price, and the top-of-the-line "Premier" package will cost $130, up $5 from a year ago.
Ilkowitz attributes a significant part of DirecTV's price hike to the rising cost of content and the desire to keep the satellite TV provider's operating profit flat.
Related: Would a Scripps deal mean more cash for Discovery?
Dish (DISH) once again raised prices by more than DirecTV. The No. 2 satellite TV provider said it would hike fees by 5.5% next year following its steep 16.3% price hike at the beginning of 2013.
But unlike DirecTV, Dish isn't hiking fees on all of its plans next year. Dish's bare bones, $20 Welcome plan, and its $60 America's Choice 120+ plan will cost the same in 2014 as they did this year. But all of its other plans are getting $5 price hikes, except for the $30 "Smart Pack," which is going up to $33 next year.
This all comes at a point when both companies are figuring out what they want their identity to be in the future. DirecTV is exploring ideas for making an online TV service to compete with the likes of Hulu and Netflix (NFLX), while Dish is trying to build out a national broadband network.
Subscribers can expect Dish Network's new rates to go into effect on January 17, while DirecTV will kick in some time in February.