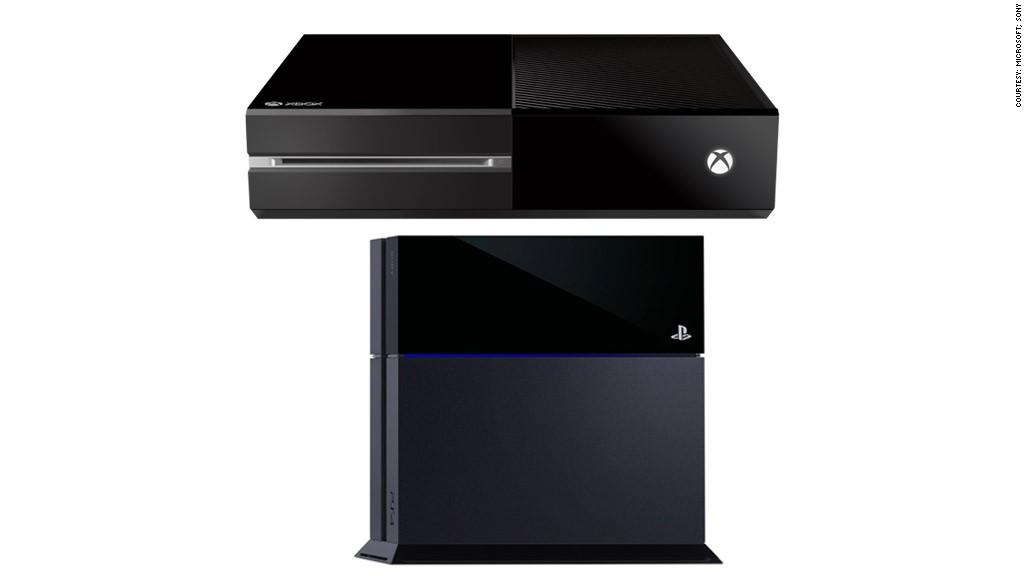 Trying to get that last-minute Xbox One or PlayStation 4 before Santa visits your chimney? Good luck.
The new video game consoles are in short supply, as Microsoft (MSFT) and Sony (SNE) can't seem to make the gadgets fast enough to meet consumer demand. Calls to several retailers revealed no or few Xboxes and PS4's in stock. The Microsoft Store in New York had one Xbox One left at 10 a.m. on Christmas Eve.
Part of the reason behind the bare store shelves is that video game lovers have been waiting a long time for an update -- the Xbox 360 debuted in 2005 and the PlayStation 3 launched in 2006. Nintendo also released its first console update in six years in November 2012, but sales of the Wii U have been tepid at best.
Forced to wait in long lines or hunt around at multiple stores to find a console, many consumers have grown agitated. Some have even taken to social networks, claiming that the companies have purposefully limited supply to create artificial demand for their video game systems.
Related story: Xbox One vs. PlayStation 4
Jack Tretton, Sony's head of U.S. operations, recently called those accusations silly.
"Do you create an artificial shortage because you want there to be a feeding frenzy? No you don't," he said on a PlayStation blogcast on Dec. 13. "The holidays only come around once a year so that's really when you want to take advantage of the market opportunity."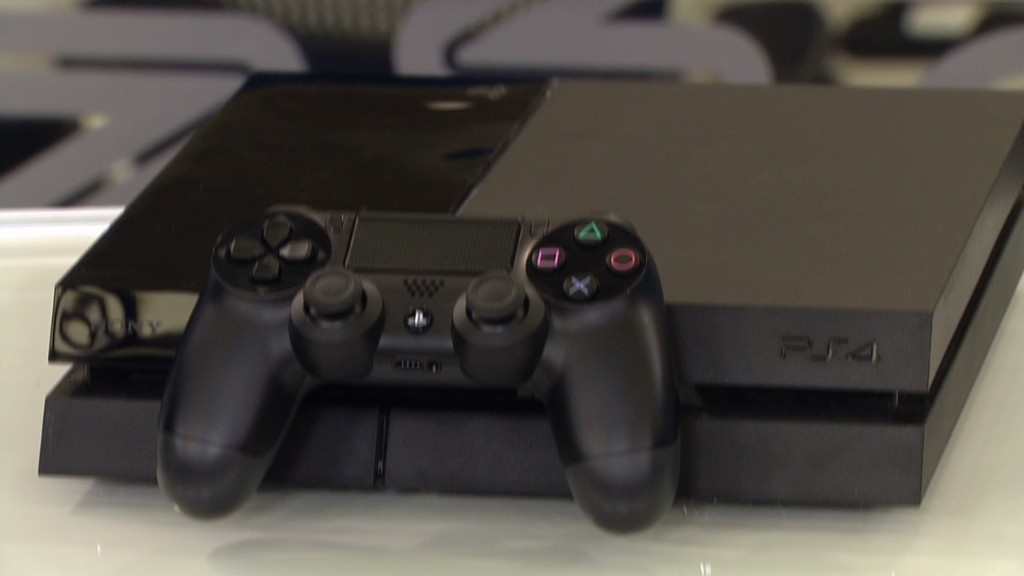 Tretton said the reason for the PlayStation 4's supply shortages are due to the console's complicated manufacturing process. It takes months to make 1 million PS4's, he said. Microsoft similarly said in a blog post that consumer demand is outpacing the company's ability to supply Xbox Ones to retailers, and it is "delivering consoles to retailers as fast as possible this holiday season."
Both Sony and Microsoft have announced 2 million console sales each.
If those supply shortages sound familiar, that's because they're commonplace in the video game industry. The Nintendo Wii and PlayStation 3 faced on-and-off supply shortages that lasted through 2010 -- four years after the consoles debuted. The PlayStation 2 also faced a shortage during the 2004 holiday shopping season -- four years following its launch -- after Sony introduced a slimmed-down version.
Supply constraints aren't limited to video game consoles. Apple (AAPL) is notorious for shortages when products first go on sale. The new Mac Pro won't ship until February. The iPad mini with Retina display was back-ordered for months. And lines for iPhones on launch day are legendary, as are tales of disappointed shoppers who waited for hours with nothing to show for it.