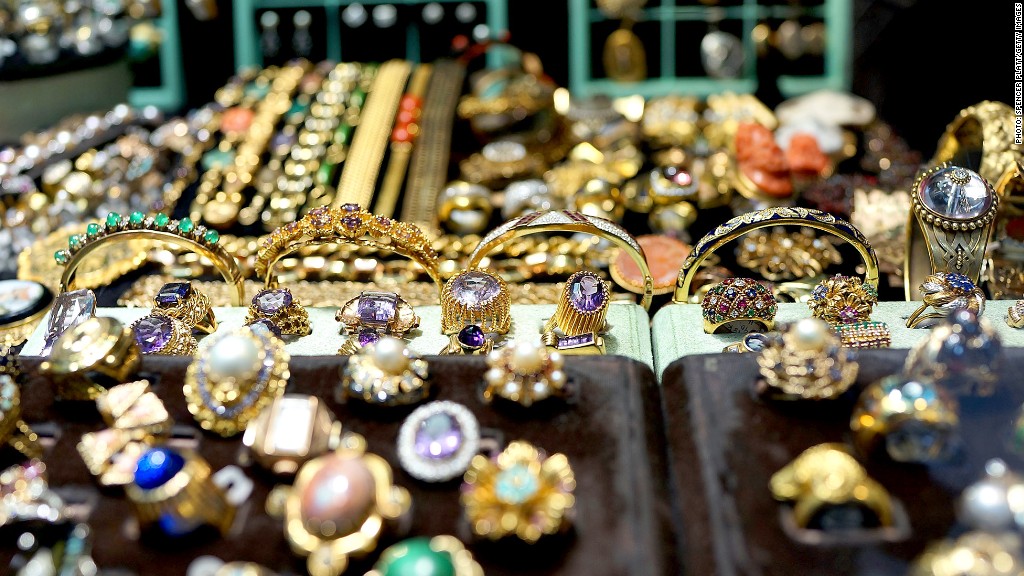 It seems as though diamonds were retailers' best friend this holiday season.
Jewelry caught the eye of many gift givers this year and was one of the most popular gifts, according to MasterCard SpendingPulse, which draws from MasterCard's near-real-time purchase data.
The report showed that baubles and bling were by far the strongest growth category among shoppers who hit stores between Nov. 1 and Dec. 24. Shoppers spent more on jewelry this year than a year earlier.
A separate report by comScore, which measures online spending, also found that accessories were one of the top-gaining categories when compared with last year.
Related: Mobile shopping for bargains
What drove shoppers to jewelry this year was a stronger economy and more discretionary money in peoples' pockets, according to Sarah Quinlan, senior vice president of market insights for MasterCard Advisors.
"Jewelry is truly something that people spoil themselves with, and they also see it as an investment," Quinlan said. "This shows that people believe that we're in a grindingly slow but steady recovery.
Quinlan said the combination of lower gas prices, steady improvements to the job market and a sense of stability over the budget deal in Washington convinced shoppers to shell out an average of $500 to $1,200 on jewelry.
Overall, both SpendingPulse and comScore reported an uptick in holiday spending this year. But comScore noted that spending was held back by stores cutting prices dramatically in order to lure customers in.